The
Diana Jones Award
is presented each year at Gen Con to just one winner, out of a shortlist.
Named after the
Indiana Jones
RPG, the burned remains of which are encased in the trophy (leaving just the words 'Diana Jones' visible), the award rewards 'excellence in gaming', and can go to anyone or anything -- a person, a product, a convention, a movement (a couple of years ago it went to the
concept of Actual Play
).
Ajit George tweeted "Wow. It is hard to describe how I feel about winning the Diana Jones Award, particularly for the reasons I was nominated. It means a tremendous amount to me--the feeling of being
seen
and acknowledged*--especially for something so core to my values."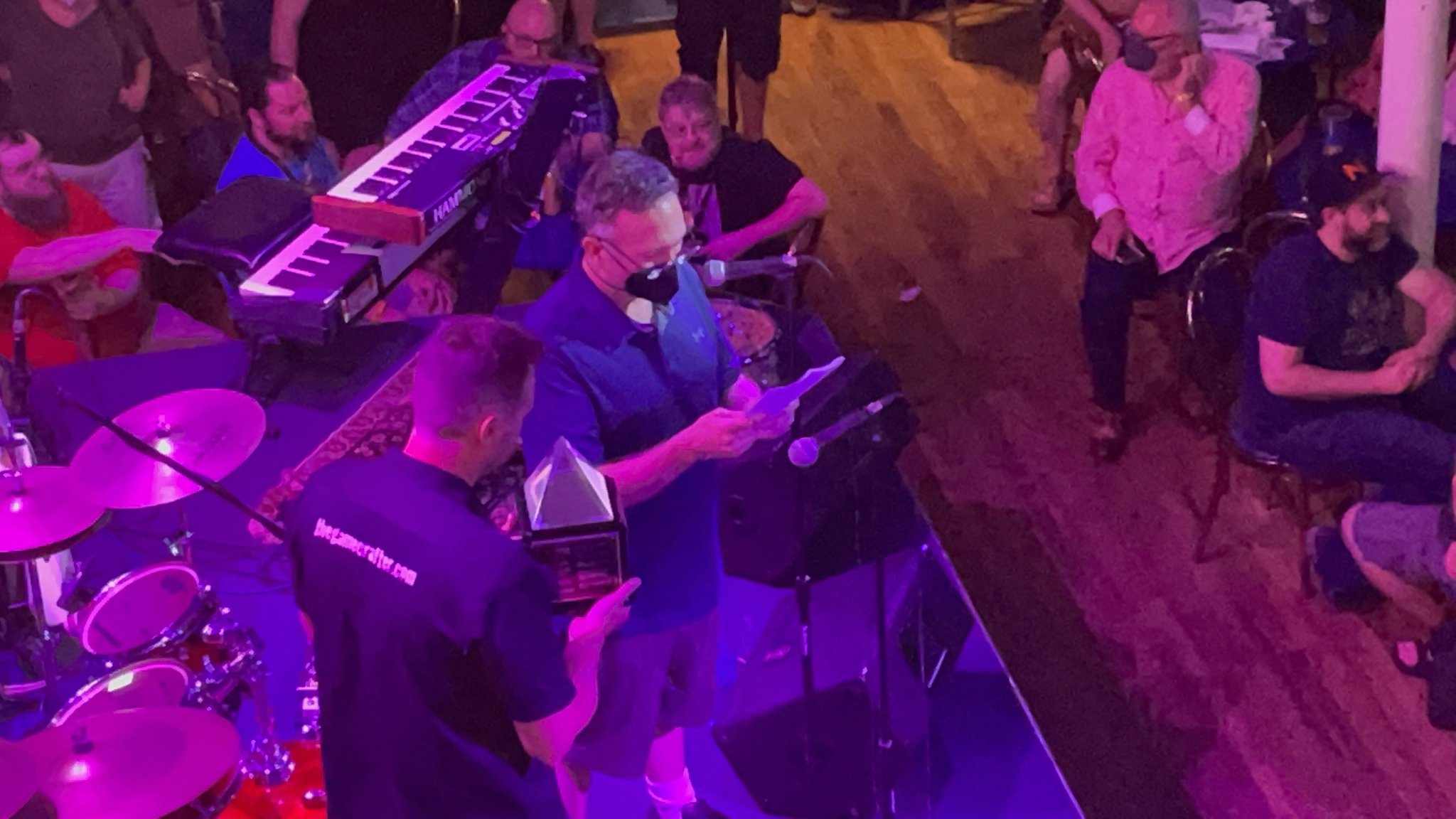 The finalists this year were:
Across RPGSEA -- a website and newsletter promoting Southeast Asian games
Ajit George -- an activist advocating for a more representative hobby games industry
Haunted West -- an epic weird west RPG with a focus on marginalized people
Mothership -- a stunning space horror RPG fueled by its community of contributors
The winner, Ajit George, won for their advocacy in representation. George is also one of the co-lead designers for WotC's recent
Journeys Through The Radiant Citadel.
The actual trophy was lost a couple of years ago. There's a new trophy this year!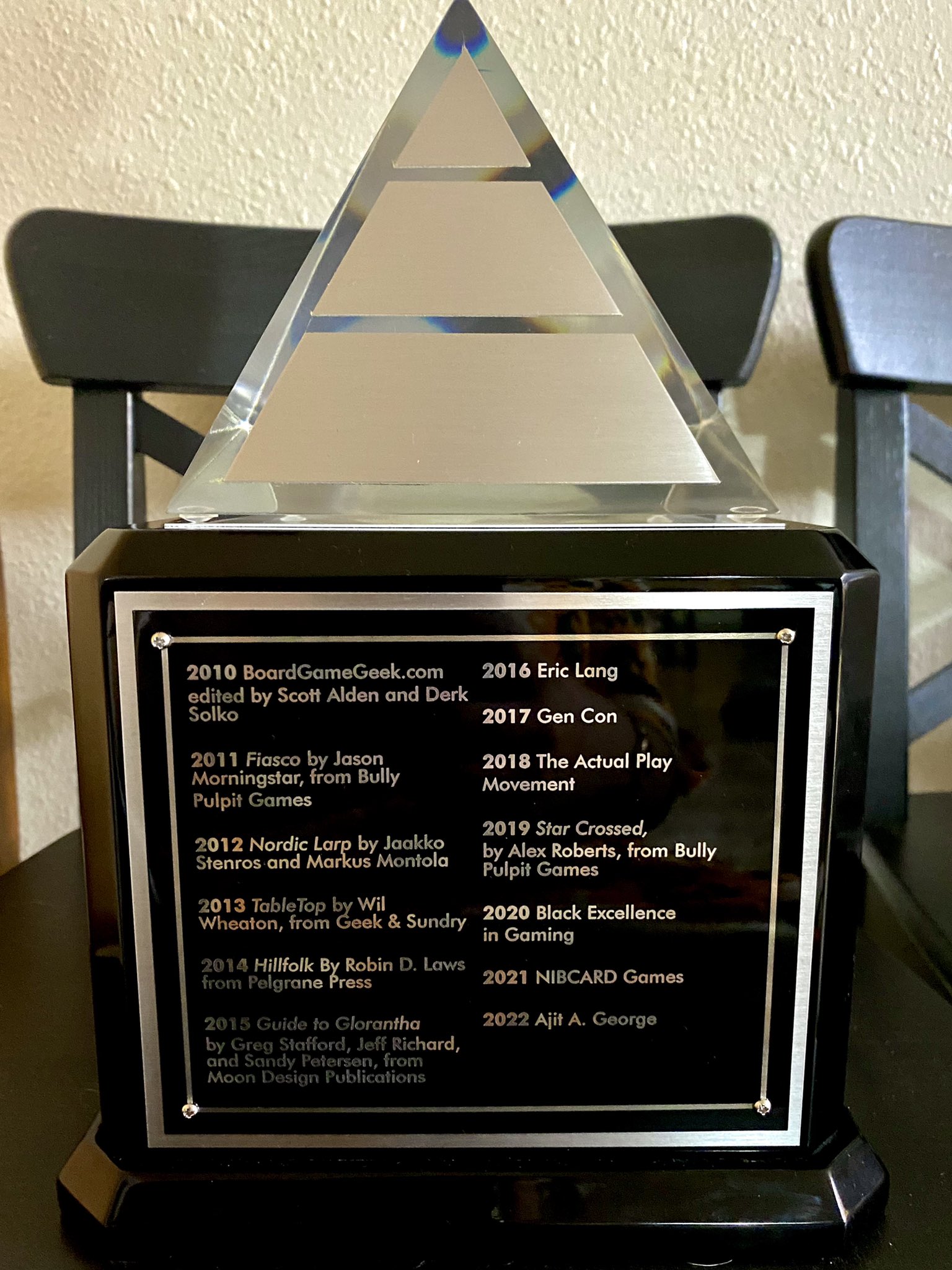 Last edited: