Creator of The Untamed Wilds
OOC:
This uses the TUW gaming system. Information on the system can be found in the Community page: The Untamed Wilds.
The online character records are found in the following thread: The Ansylin Campaign Character Records.

"Out of the Maelstrom" is the first act of the Asylin Campaign. Having completed the Caravan Campaign, the participating characters should be about the Adept level of accomplishment.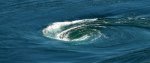 ​
GM:
The Maelstrom, like the Burning Sun, is a god to the peoples of Asylim. This god is not worshiped nor revered. He is feared, and sacrifices are made to appease his constant ire so that storms do not arise and destroy the city, which is the southern most of the continent, even more so the vessels sailing upon his sea.

The Maelstrom resides in the sea just passed the farthest point of the tip of land where the two seas meet in a constant turbulent gyre that threatens to drink all into its gaping mouth. Criminals from Asylim have been taken to its outer edge, as close as any sailing ship dare approach, and jettisoned into the swirling froth, the Maelstrom choosing their fate, as the saying goes.

It is toward this place of condemnation that the would-be heroes of Southroad Fair are now bound, having their unconscious bodies placed within grated crates and stored in the hold of the prison ship.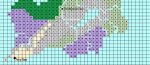 ​
| | |
| --- | --- |
| GM: | The party has approximately 116 days until Asylim sends an army to march upon Southroad Fair. |
Last edited: