Heretic of The Seventh Circle
Pretty simple. It's a plus thread about art! Don't trash other people's preferred art, don't argue about it, just talk about what you like and what aesthetic DND would have if you were the art director.
For me, I would definitely have a few different aesthetics for different parts of the core books and different books, but in general I'd use that big wotc budget to pay for more hand-painted stuff, make room for sketches and other marginalia, and I'd definitely use iconic characters in basically every product. I'd likely only hire one or two big names, though, and it would otherwise be artists that haven't gotten a break yet whose work feels good for what we're working on.
For some examples:
Big name pull would, if I was very fortunate, would be Jon Hodgson (The One Ring by cuble7, others), for stuff like this: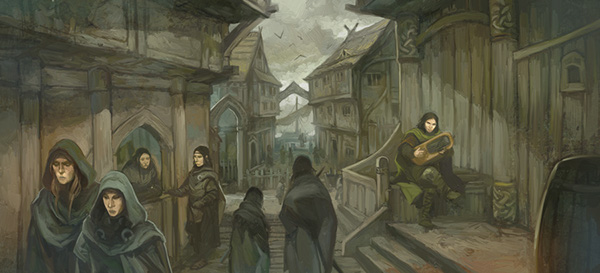 and this
To give the wilderness a feel of mysterious, often creepy, dangerous, beauty, especially in the context of peoples like the Forest Gnomes and Wood Elves.
And then art for a scene in a major city might be more like this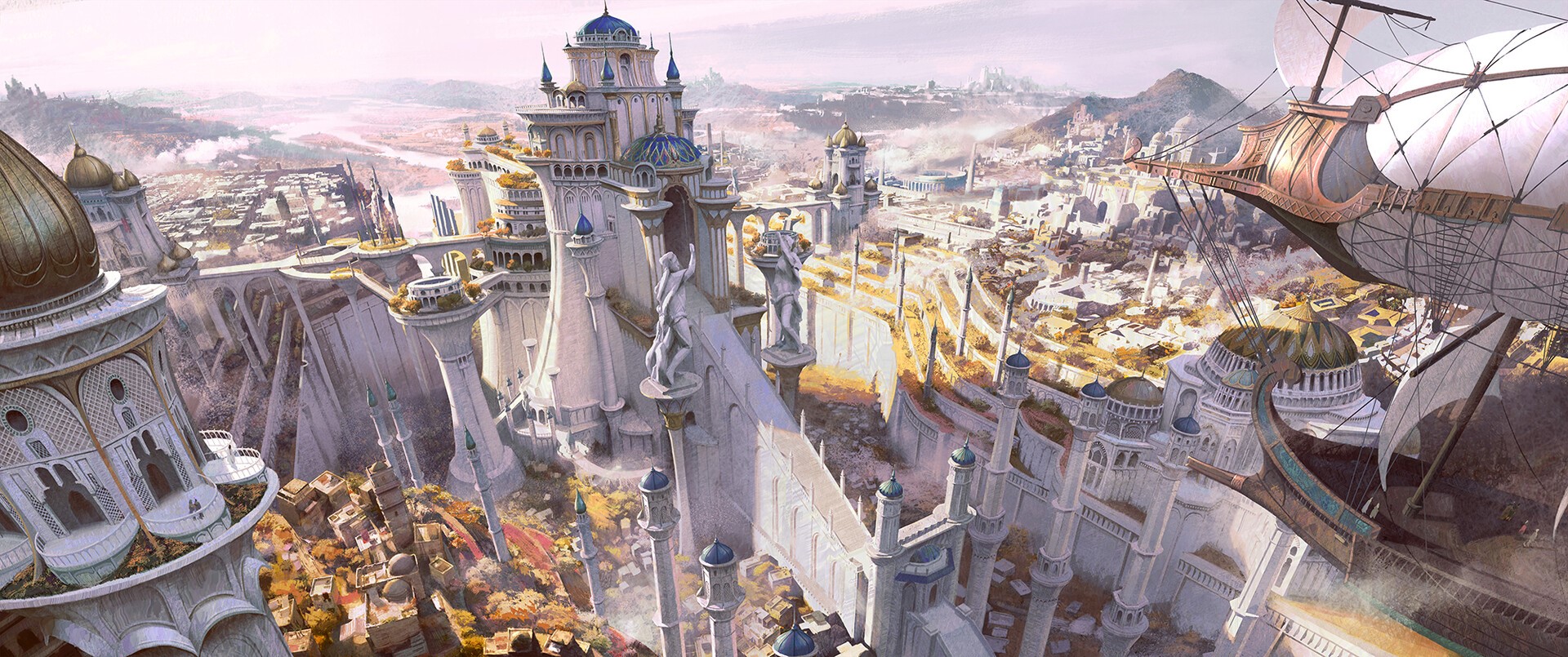 and this!
Another major note, each iconic character would have an artist who is "in charge" of that character's art, with the overarching overview of the art direction.