WotC has applied for a trademark for "Atomic Arcade". The application was made late last month, and covers:
Downloadable electronic games to be used in connection with computers, console gaming devices, and wireless devices
Fantasy role playing games, board games, trading card games, and collectible toy figures
Entertainment services, namely, providing online computer games and interactive multiplayer online computer games via a global network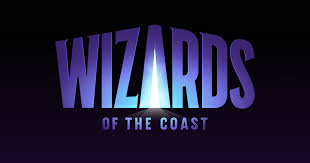 Earlier in the year, rumours spread regarding
WotC's plans for its own virtual tabletop platform (VTT)
following a survey in which they gauged opinions and allegedly showed off graphically rich 3D screenshots.

"TSDR" is the application's status which reads:
LIVE/APPLICATION/Awaiting Examination
The trademark application has been accepted by the Office (has met the minimum filing requirements) and has not yet been assigned to an examiner.

Status:
New application will be assigned to an examining attorney approximately 6 months after filing date.
Last edited: