Candlekeep is a 'hub' full of portals to different adventures, each portal being a book, in the
upcoming Candlekeep Mysteries
adventure anthology for D&D. Here's the names of three of the adventures
according to iO9
. The adventures are standalone. A ghost dragon lives under the library, and the PCs can interact with her.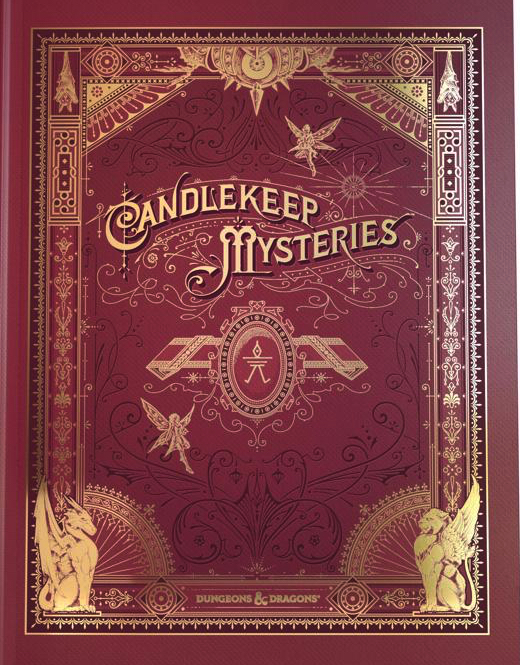 The 'codename' for the book was 'Microwave'.
The Canopic Being (Jennifer Kretchmer, disability advocate) -- jars of internal organs in Tashlua, a trade city in Tashalar, and a deep 3D dungeon crawl full of elevators and ramps.
Zikran's Zephyrean Tome (Taylor Rehman, game designer) -- a genie in a book in Candlekeep asks you to free it in exchange for a wish. The genie has an evil former master.
Kandlekeep Dekonstruktion (Amy Vorpahl, comedian)-- a stolen book contains blueprints of Candlekeep. A comedic adventure. Includes mechanical creatures called Skitterwidgets, which have babies called Kittiewidgets.
Last edited: