It's being reported on
GeekWire
that
Penny Arcade
has teamed up with WotC's to produce a D&D-licensed official
Acquisitions Inc.
D&D sourcebook, the
"Acquisitions Incorporated Dungeon Manual"
.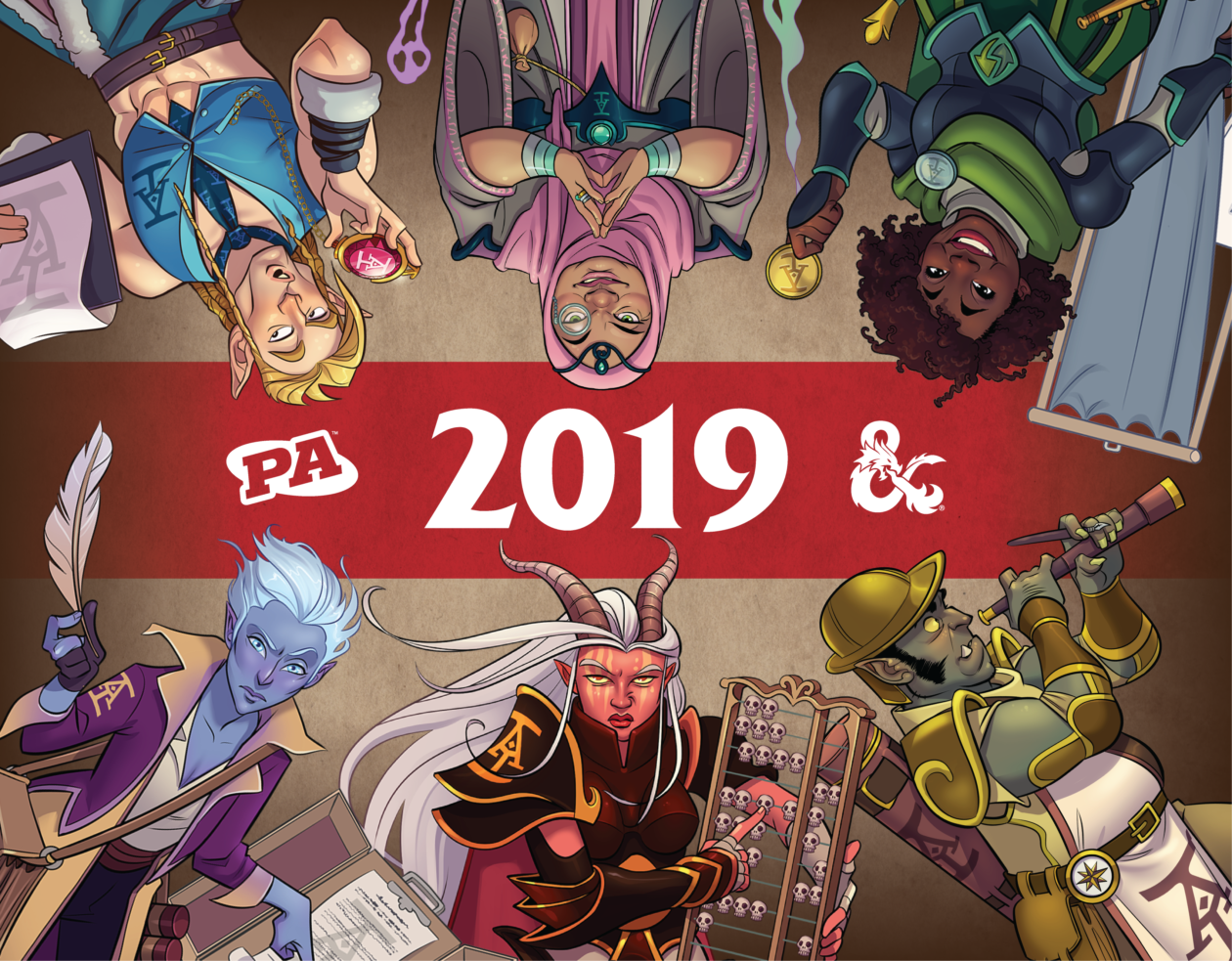 ​
Acquisitions Incorporated started over a decade ago (during the D&D 4E era) as a podcast featuring WotC's Christopher Perkins and various members and friends of Penny Arcade. It quickly grew to performing at large live events (similar those that Critical Role does these days). Penny Arcade, of course, is responsible for the big PAX video games conventions and the newer PAX Unplugged.
GeekWire has
an interview with Penny Arcade
. It seems they originally planned to do it on Kickstarter, but when WotC got wind of what they were up to, they got in touch and proposed a partnership instead.
Bleeding Cool
also has an interview
with PA's Jerry Holkins,
as does Geek & Sundry
.
The book was announced at PAX South 2019. Holkins describes it as
"a cool book in general full of cool art, strange characters, and weird goings-on that demand to be inserted into home campaigns... It's much more focused on personalities and the mysteries of the organization. We do feature a number of strange new items that go along with your role in the company, though I probably shouldn't say much more than that."
Last edited by a moderator: