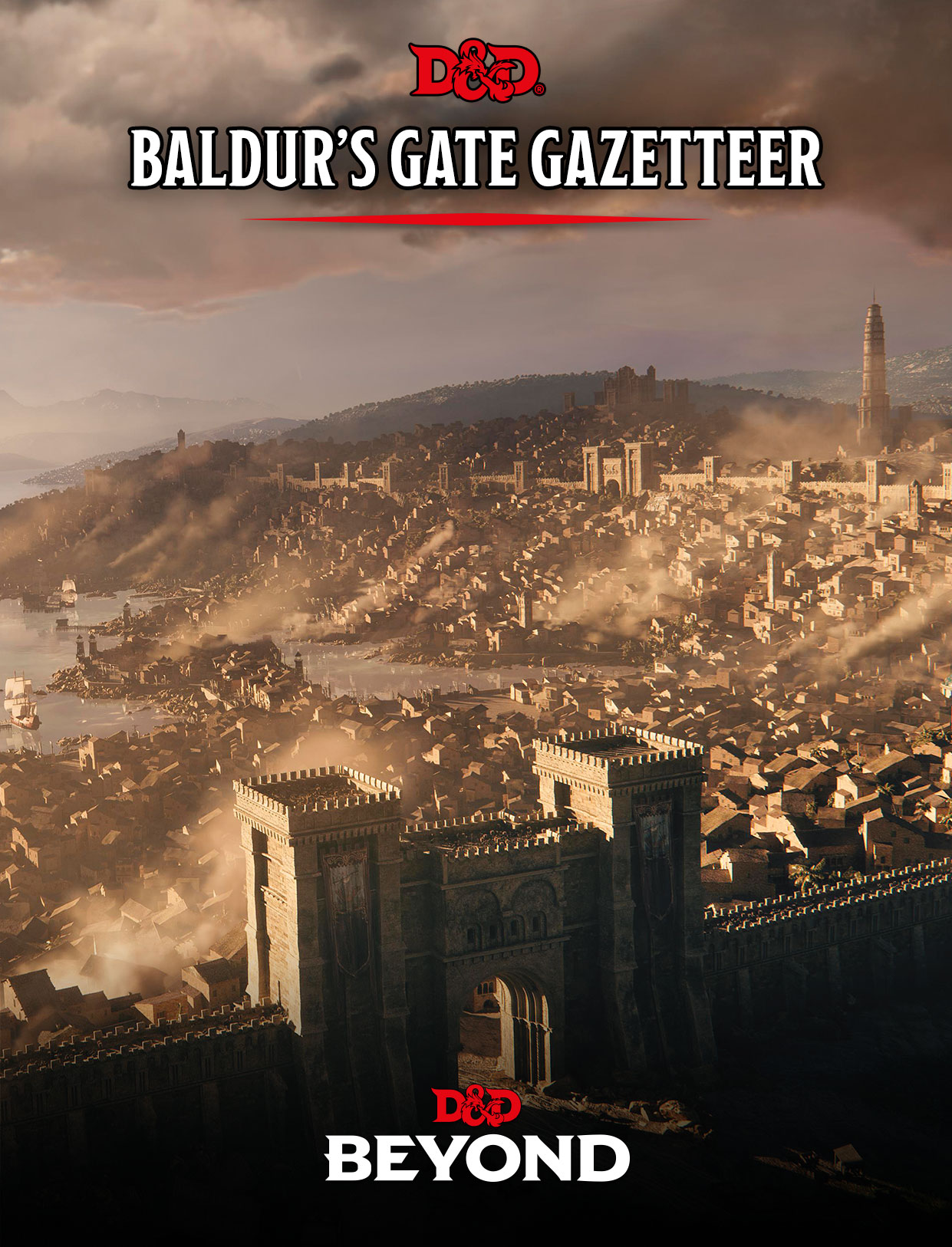 In Baldur's Gate, thievery, blackmail, and illegal trade runs rampant. Now you can journey to this dangerous city of the Sword Coast with the Baldur's Gate Gazetteer. Learn about each of the city's districts and key locations and people, and unlock backgrounds for your next Baldurian character!
The Gazetter includes:
History of Baldur's Gate
Baldur's Gate Today
Government
Citizenry
Economy and Trade
Religion
Dangers in Baldur's Gate
City Landmarks
Upper City
Lower City
Outer City
Beyond Baldur's Gate
Baldur's Gate Character Backgrounds
Dark Secrets
The Gazetteer is quite sizable, and mainly lore-based, with two new NPC stat blocks (Nine-Fingers Keene, and Rilasa Real), some random encounter tables, and information on how the regular D&D character backgrounds fit in. There's also a new background, the Faceless. Finally there are some rules about 'Dark Secrets' which are a background element which the party shares.