Dark Sun Campaign
"I live in a world of fire and sand. The crimson sun scorches the life from anything that crawls of flies, and storms of sand scour the foliage from the barren ground. This is a land of blood and dust, where tribes of feral elves sweep out of the salt plains to plunder lonely caravans, mysterious singing winds call to travelers to slow suffocation in the Sea of Silt, and selfish god-kings squander their subjects lives building gaudy palaces and garish temples. This bleak wasteland is Athas and it is my home "
-The Wanderers Journal
Dice Roller
Rogue Gallery
In-Character Thread [IC}
CoyoteCode Dice Roller v. 2.0
Dark sun is an amazing D&D world, but the rules weren't great. Since I am currently without an RL game, I have time and energy to try a PbP game again. It will use lightly modified 5e rules. The biggest change is adding psionics as a spell list, using existing or re-fluffed spells. Everyone can pick a wild talent (cantrip or L1 spell) from the list
I don't see the need to make rules for stuff we aren't using directly - until it comes up (like defiler benefits and the templar class. )
I am open to starting city and positions
PCs as slaves being sent from point A to point B is a good beginning for Dark Sun, but if you want to be nobles, traveling merchants, or other have other ideas that could work. Gladiator campaigns are a little too tactical for a good PbP game.
If you are not familiar with metal-scarce desert world here are some good background links: We will be using the fluff rather than most of the rules from these links.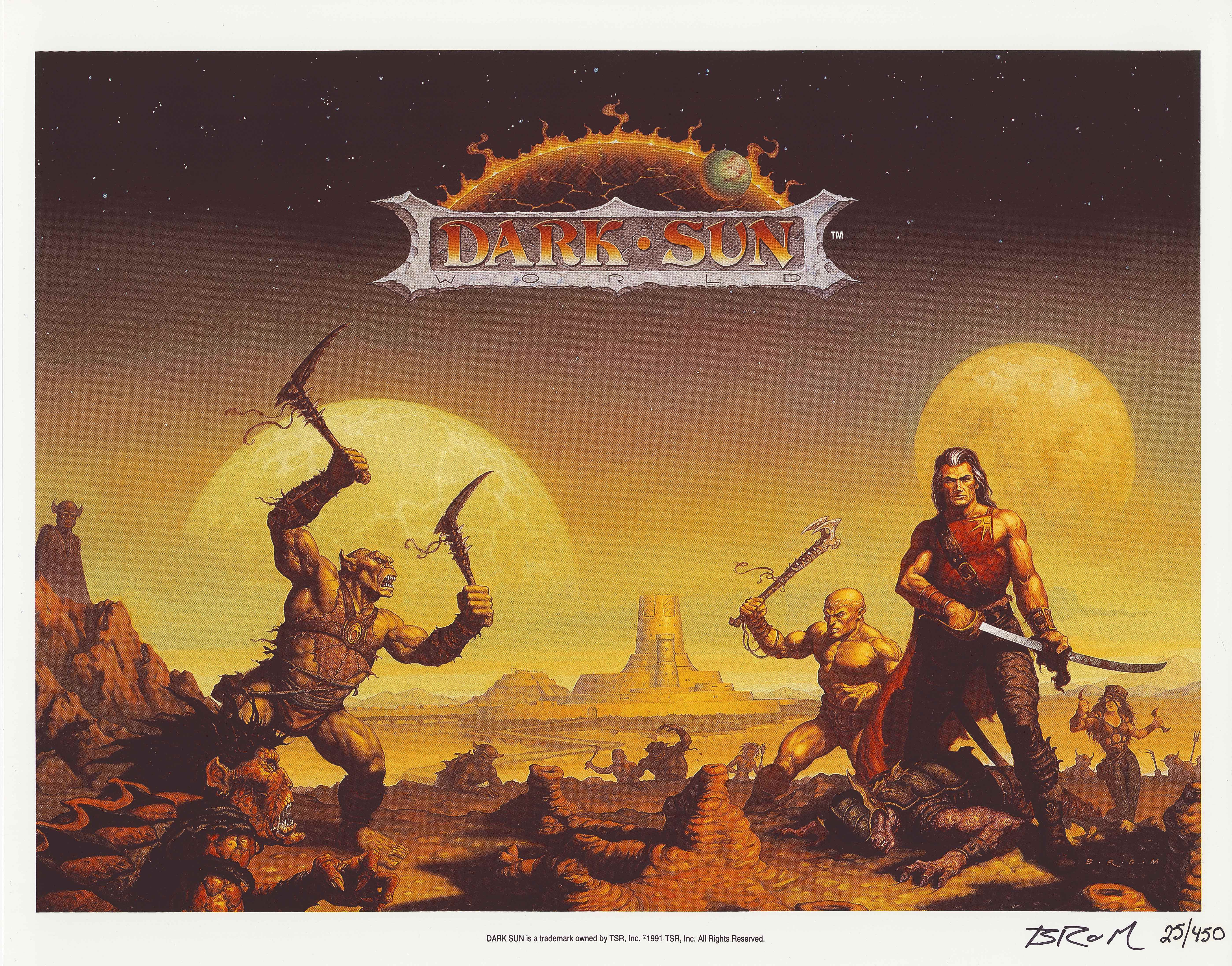 Dark Sun Player's Guide 5th Edition D&D by Toucanbuzz - Created with GM Binder.
www.gmbinder.com
The game will have a lot of Narration, and player written montage scenes. I have found this works better in PbP than lots of combat.
I have run several games before both here and on RPG.net. The longest one lasted 18 months before falling apart. The shortest was 2 months. I consider these games temporary, enjoy the moment as much as possible when playing, for tomorrow it may end.
If you're interested let me know here, with a character concept if you have one.
Also let me know if you are new to Althas – I don't want to type too much background if y'all already know it.
I will try and post every other day, a medium speed game.
Seeking 4-6 players + alternates.
Last edited: