EN World
member OB1
saw some of the first footage of next year's
Dungeons & Dragon
movie,
Honor Among Thieves,
confirming "dungeons, Dragons, and party teamwork with a bit of a superhero movie vibe". The roughly 30-seconds of footage was shown as part of Paramount's
promotional reel played at CinemaCon
.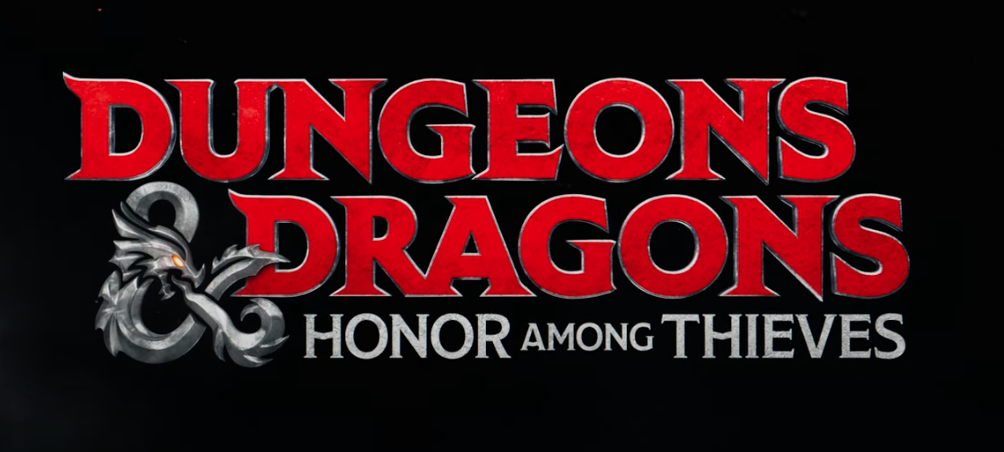 Here is a quick hit of what I saw. Note that the 30 seconds or so was split up over 7 or 8 smaller shots interspersed in a larger product reel for other Paramount product. I was focusing hard to recognize when they were showing Dad Hat (All credit to my co-worker for realizing that the title shortens to Dad Hat) footage, but it made it very tricky to really get the details for the scenes. I will say that the overall look was absolutely amazing for being this far out. Easily on par with what you would expect from a Marvel theatrical release. Costumes all looked good, sets all looked good.

Chris Pine on horseback riding next to Michele Rodriguez talking about 'needing a team for this'
A blue? dragon flying overhead away from camera while characters flee underneath on horseback
A big city, I'm guessing Waterdeep, from an overhead, aerial view
Sophia Lillis (I think) pulling back on a slingshot wristband to fire something (there were two moments of this)
Big action sequence in an outdoor arena like setting with pillars growing out of the ground that some heroes jump across while others fire off bows/magic,etc
Rege-Jean Page on horseback heading towards some ruins, reminded me of something straight out of an old module but I can't put my finger on which one. Sort of half, simple stone wall buildings on a hilltop spread out over 100 meters or so
A character in a long shot (I think Chris Pine but not sure as it was very quick) dancing? under an archway - reminded me more of being under Otto's Irresistible Dance than something he was doing on purpose. On the flip side, it could be a bard character spellcasting as I think he had an instrument in his hands (sorry bard haters)
A spell that felt like a wizard casting shield against an attack. I think it was Rege-Jean but can't be certain.
Don't remember seeing Hugh Grant in the footage, and no plot details
Definitely had a fun, action packed vibe to it. Definitely not grim-dark
As for the superhero vibe I got, yeah, it felt somewhat like a fantasy version of Guardians of the Galaxy. I could imagine the marketing campaign for this leaning into this is Marvel meets Game of Thrones as a way to make the concept accessible to a larger audience not fully familiar with D&D style medieval fantasy.