double post removed:
Fallen guards have obsidian short swords, leather armor, and wooden shields. Most carry a water flask,
or
a secondary weapon (like a net)
Side Note: Spellcasters can defile for extra power to each spell, or to regain spells. Most choose not to with every spell. But if you defile even once you detect as evil.
This is the Wagon you were riding in, a similar one is the lead wagon, the middle wagon (weapons wagon) is smaller, with no building on top of the bed and is pulled by one Mekillot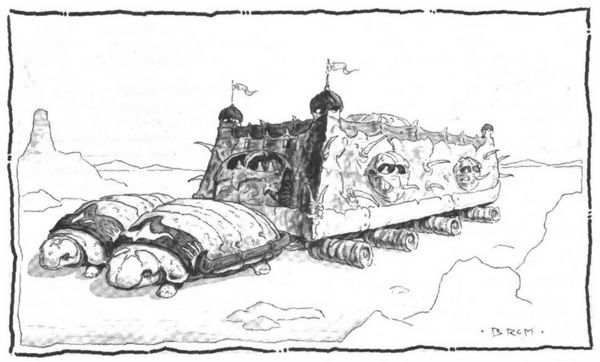 Last edited: