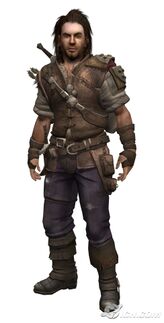 Drayvin did not know Caius for long or well, but he still feels as if a close friend has been lost. With deep sorrow in his voice and tears in his eyes, he exclaims,
"There is no greater love or sacrifice than this. There is no greater gift that can ever be given. There is no braver an act that can be done. To be willing to die, so others might live.
Amenthia forget not the brave soul who served you in life and sacrificed himself to save others. Grant him eternal peace and happiness in your realm. Let it be known that his bravery and sacrifice will will never be forgotten."



[sblock=Actions and Rolls]
Free Action:
Move action:
Standard action:
[/sblock]
[sblock=OOC]
[[/sblock]
[sblock=MiniStats]
Character Sheet
HP: 16/16
Conditions: none
Initiative: +5
Perception: +4
AC: 15 Flat: 14 Touch: 11
Fort: 04 Reflex: 01 Will: 03 +4 save vs bardic performance, as well as all sonic or language-dependent effects.
Right hand:
Left hand:
Weapon: Melee: Steel Terbutje Att:+4 Dam: 1d8+2 Crit: 19/20x2 Slashing
Weapon: Ranged: Chakram Att: +2 Dam: 1d8+2 Crit: 20/x3 Slashing Range: 30 ft 4/4
Wand of Cure Lgt (12/13 charges)
Rage Songs 8/14rnds/day (14 '''= (+3/1st lvl +3 Cha +6 Extra Perform) then +2/lvl)
Lingering Performance - The bonuses and penalties from your bardic performance continue for 2 rounds after you cease performing
Cantrips (DC 13)= At will
• Detect Magic • Read Magic • Daze • Ghost Sound •Prestidigitation •Mending (FC) • Light (FC)
Level 01 (DC 14)= 1/3 day
• Chord of Shards • Moment of Greatness • Grease
[sblock=Adventure Notes]
Transactions: bath -6cp, good meal -5sp, magic laundry -1 gp, tip-2 sp, coffee 1lb -2cp, 2 day trail rations -1gp, light riding horse -75 gp, bit and bridle -2gp, harness -2gp, dandy brush -2sp, riding saddle -10gp, saddlebags -4gp, tip -7sp -8cp
sold hide shirt and buckler for +25 gp
Game Info: Gained masterwork chain shirt
[/sblock][/sblock]