Oh well. I guess I'll shoot him, but it seems foolish.
Got it.

4.6.19

(Pyre)

Pyre

skirts

along the balcony wall in the direction Vyrlim is pointing,

hops over

the short wall and easily

drops

to into the misty region below. Coughing and

forcing a deep breath

, she feels the poison

burning in her lungs

but manages to

resist

it (Roll 16+4=20 vs. DC 15 CON save).

Before her rattling in its cage she sees a zombie, reaching through the bars ready to grasp her!

Spotting Vecna

past the corner edge of a wall in front of her, she

draws her arrows and looses

it into the archlich,

hitting

(Roll 16+12=28 vs. AC 18) for 14 piercing damage.

Vecna curses Pyre with a

fell word

and she takes

5 necrotic damage

(half 10) as he

teleports

right in front of her!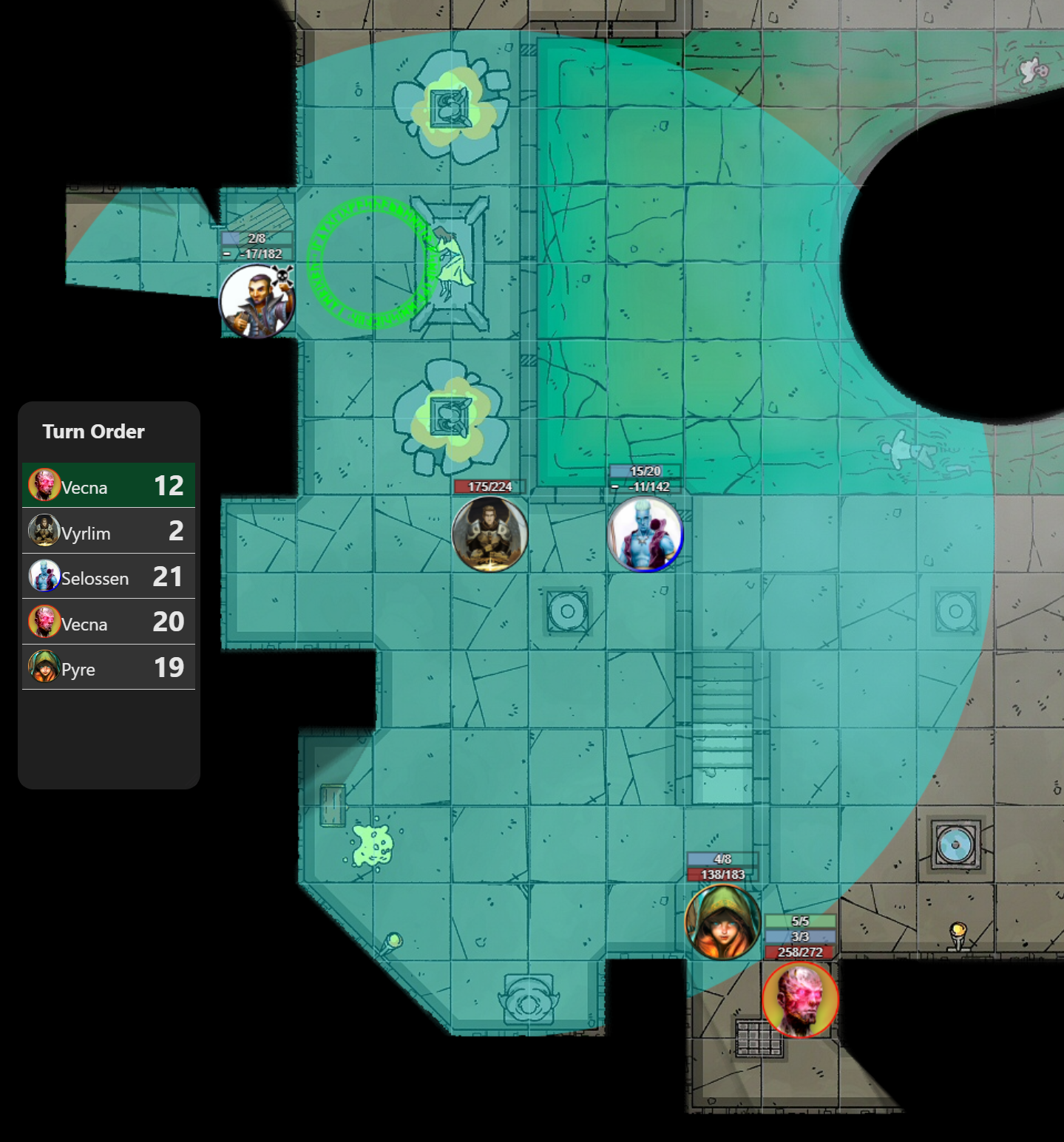 It is now Vecna's Turn on Initiative 12.
Last edited: