Hello everyone, Darryl here with this week's gaming news! More previews of
Strixhaven
, Cortex Prime creator license released amid controversy, a free
Dungeons & Dragons
adventure from D&D Beyond, and more!
Don't forget, you can get all the news every week with
Morrus' Unofficial Tabletop RPG Talk
! This week, Morrus is
unavailable due to renovations on his house
being eaten by a dragon, so Peter has attempted a speedrun of the podcast.
In case you missed it elsewhere on EN World this week: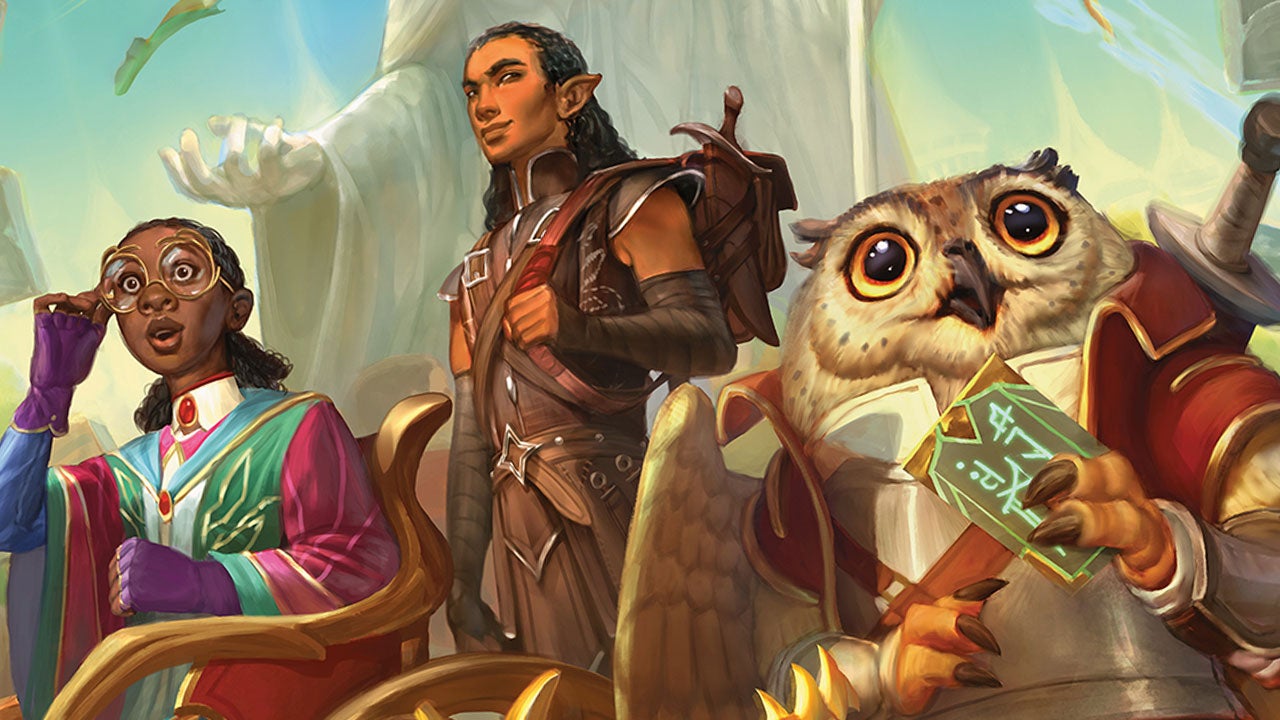 We're on the eve of the release of Strixhaven: A Curriculum of Chaos
and the previews are coming in fast.
The Table of Contents for the Magic: The Gathering setting book for D&D is out now
. Here on EN World,
Rob Wieland goes over his five favorite things from the new book
. Mashable has
a preview of one of the new colleges of Magic, Quandrix the numerology college
(following previews of Prismari and Silverquill already released). And finally from IGN,
we have a look at how Exams, Extracurricular Activities, and Jobs will look in this book
(including an entry on the LARP guild). The hardcover of
Strixhaven: A Curriculum of Chaos
will be available in North America on December 7 with a retail price of $49.95
.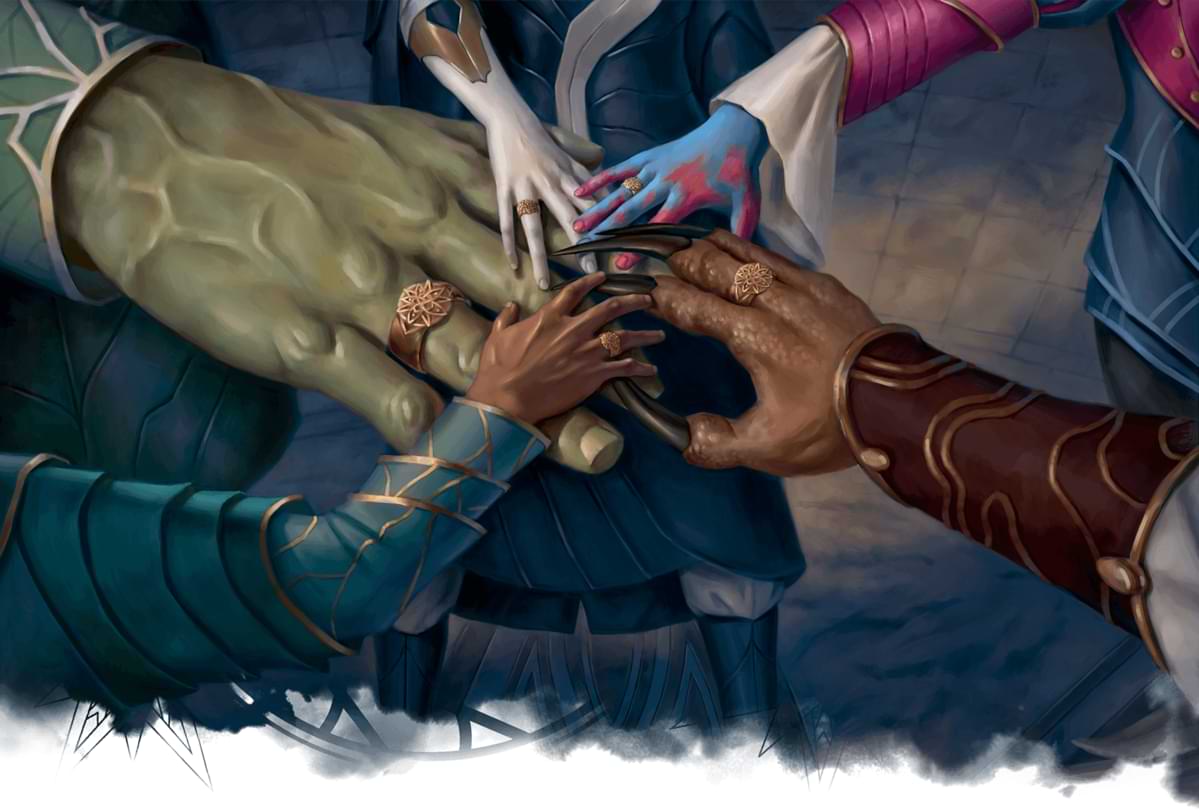 D&D Beyond has a free 1st level adventure to promote Strixhaven, "No Tears Over Spilled Coffee"
. The party are new employees of the Firejolt Café when their training goes awry after their manager, Ellina Tanglewood, falls ill. Thrown into the deep end of the service industry, the player characters must manage to complete tasks like cleaning the coffee machine, waiting on customers, fulfill orders during the morning rush, save customers from a monster hidden in the newsstand, complete a complex drink order—wait, go back one… The adventure is available for free and should take two to three hours to complete.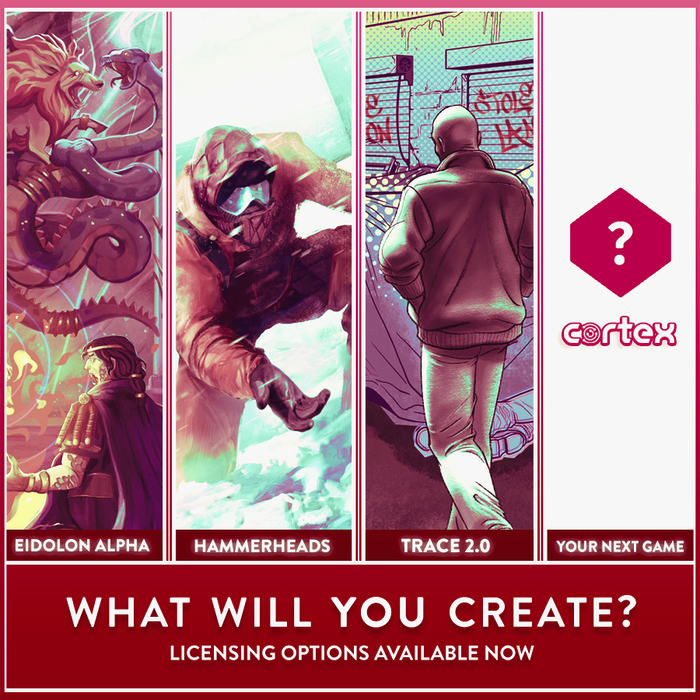 Fandom released details on their open content license for Cortex Prime and the reception has not been kind
. Rather than being a commercial license like the Open Game License or the storefront-restricted licenses like for DM's Guild or Storyteller's Vault, this license is solely for non-commercial fan products. You are not allowed to sell your creations nor use crowdfunding in order to fund them. Also, Fandom claims ownership of all game mechanics created under this license (which is odd as game mechanics are the one thing in an RPG that cannot be copyrighted under US law
following the Supreme Court case Baker v Seldon (1879) and the Copyright Act of 1976
). Creators do retain copyright to all "lore" creations such as characters, locations, art, fiction, etc. under the license. Distribution under DriveThruRPG and Itch.io are prohibited as Fandom claims the platforms "grants them rights to specific parts of the content, including content that the community license does not grant you the rights to". However, the only "rights" that either DriveThruRPG or Itch.io require are standard distribution rights that any web hosting service or social media site would require. The license also states that users cannot "decompile, disassemble, or reverse engineer the Cortex System, or any component thereof, by any means whatsoever." Fandom plans to launch a storefront for user-generated content, the Cortex Creator Studio, at a later date and commercial licenses can be acquired through an application.

Wizards of the Coast is still preparing for the big update/new edition with another survey, this time over the Player's Handbook spells
. The survey features a huge (but not complete) list of spells asking which ones you have used as a player, used as a DM, and never used. It then further asks to rate your satisfaction with the spell from Very Dissatisfied, Dissatisfied, Slightly Dissatisfied, Slightly Satisfied, Satisfied, and Very Dissatisfied. There's not much else to it beyond text boxes to provide more freeform feedback on the spells available. The survey launched on November 29 and does not have a listed end date, though these surveys typically remain open anywhere from a few days to over a month so if you'd like to give your feedback, better to do so sooner rather than later.
Paizo announced that many items in their out-of-print back catalog will be available again as print-on-demand products
. The DriveThruRPG store currently features eleven titles including
The Emerald Spire
,
We Be Goblins,
and
We Be Goblins Too
stand-alone adventures, the campaign setting books
Pathfinder Chronicles, Technology Guide, Paths of Prestige, The Worldwound
, and missing entries in the
Council of Thieves, Reign of Winter,
and
Return of the Runelords
Adventure Paths. Prices range from $9.99 to $54.99 for softcover versions and a hardcover is available for
The Emerald Spire
at $44.99 and for
Pathfinder Chronicles
for $64.99.
Ultra PRO announced a third set of entries in their Dungeons & Dragons: Figurines of Adorable Power line of cute figurines
. The four-inch tall vinyl figures feature cute designs of the silver dragon, displacer beast, and mind flayer (complete with book titled "Make Friends") with two variants exclusive to hobby stores, the Miirym Spirit Dragon and Alhoon Mind Flayer. These join the previous entries in the line of the
flumph
, red dragon,
gazer
,
mimic
, owlbear, and
a giff with its tongue out
from the second wave and the original release of
a black dragon, bulette, goblin, and roper
. The retail price on these new figures has gone up from $12.99 for the previous releases to $14.99 for this new collection and they should hit store shelves in Spring 2022.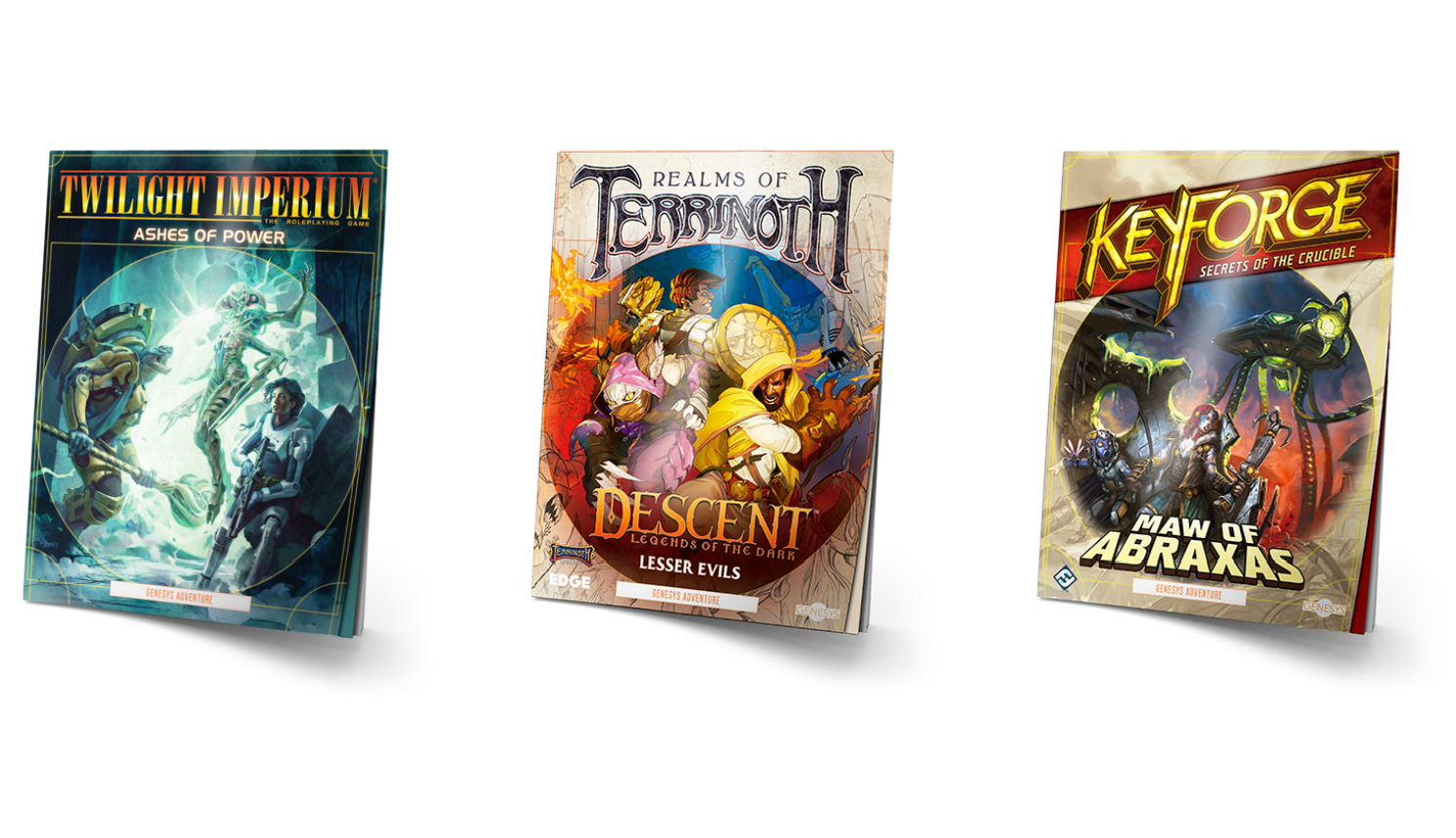 Edge Studio released their Free RPG Day offerings on their website as PDF downloads
: The science fiction
Twilight Imperium: Ashes of Power,
the fantasy
Realms of Terrinoth: Lesser Evils,
and
KeyForge: Maw of Abraxis
based on the card game. All three books come with a streamlined introductory version of the
Genesys
system, an introductory adventure, and four pre-generated characters. For those who don't have a set of dice for the
Genesys
system and don't want to do the mental gymnastics to figure them out in play,
Edge Studio also has a free app available on iOS and Android devices
.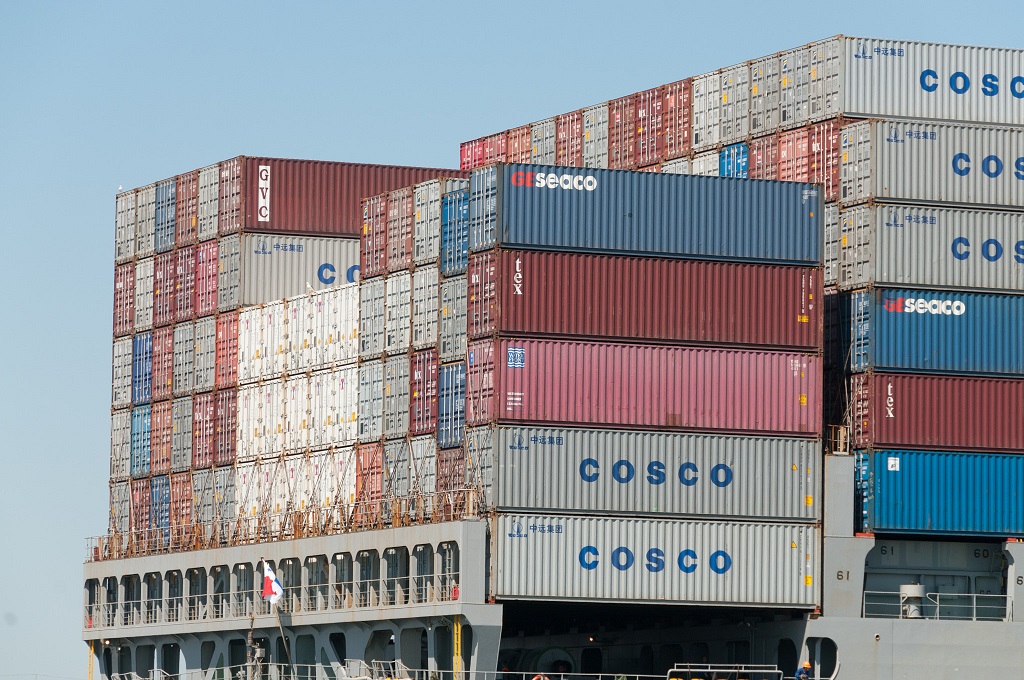 ICv2 reports that there may be an end in sight to the shipocalypse
. The Port of Los Angeles and Port of Long Beach, which together account for 40% of shipping traffic in the United States, announced significant progress has been made in clearing the backlog of ships. The number of ships waiting to unload cargo dropped from 111 two weeks ago to just 61, with cargo containers that have been unloaded from ships but waiting at the port reduced by 33%. The Retail Industry Leaders Association is also pressuring the government to take further measures to reduce the backlog in shipping that is part of the cause for massive increases in shipping costs for manufacturers. While the roleplaying and tabletop gaming industry will still have to face production delays and material shortages for some time, there now seems to be a light at the end of the tunnel for at least one of the major issues plaguing companies.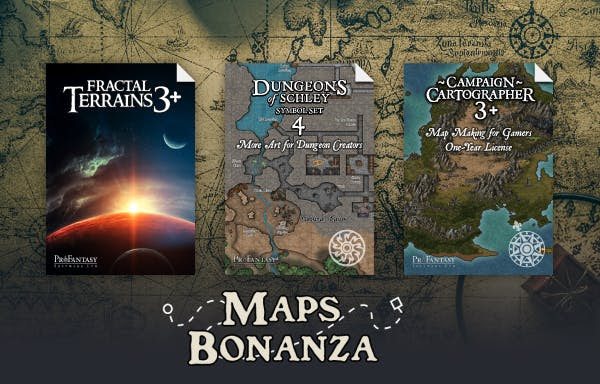 It's the final week for Humble Bundle's
Maps Bonanza Bundle is still going featuring software packages to create your own fantasy and science fiction maps
. This bundle features software licenses for
Campaign Cartographer 3+, Fantasy World Mapper, Fantasy City Mapper, Science Fiction Mapper, Cosmographer 3
, and more plus data packs such as
Dungeons of Schley
and
Cities of Schley
designed by award-winning cartographer Mike Schley. This bundle benefits Carbonfund.org Foundation and Oceana and runs until Monday, December 6.
There's also the 3D Printable Adventure bundle with 50 ready-to-print miniature files including full stat blocks
. The top tier is $20 and features 50 total models with a stylized video game look to the models and full 5e stats for each monster and NPC. Dwarves on rocket carts! This bundle benefits American Cancer Society and St. Jude's Research Hospital and runs until Monday, December 13. Finally,
the Voices of Heresy Bundle from the Black Library is back
featuring a collection of over 20 audiobooks and dramas set in the
Warhammer Fantasy
and
Warhammer 40,000
world. This bundle benefits EveryLibrary Institute and runs until Tuesday, December 14.
That's all from me for this week! Don't forget
to support our Patreon
to bring you more gaming news content. If you have any news to submit, email us at
news@enpublishingrpg.com
, and you can get
more discussion of the week's news on Morrus' Unofficial Tabletop RPG Talk
every week. You can
follow me on Twitch to get notifications when I go live,
subscribe to Gamer's Tavern on YouTube for videos on gaming history, RPG reviews, and gaming Let's Plays
, or you can listen to
the archives of the Gamer's Tavern podcast
. Until next time, may all your hits be crits!
Note: Links to Amazon, Humble Store, Humble Bundle, and/or DriveThru may contain affiliate links with the proceeds going to the author of this column.