Hello everyone, Darryl here with this week's gaming news! DriveThruRPG hacked,
Pathfinder 2nd Edition
gets an errata, the annual
Dungeons & Dragons
survey from Wizards of the Coast is live, and more!

DriveThruRPG stated that there has been a coordinated hacking attempt on the website
. While no user accounts or other important data has been compromised, Drive Thru is recommending that all users update their passwords as a precaution. The attack appears to be targeting publishers and affiliates using email address and password combinations obtained elsewhere to attempt to log into accounts in hopes users have re-used passwords. There are more details in the full announcement, but this section contains the important information for users:
If you are a publisher, creator, or affiliate partner, you will need to initiate a password reset the next time you visit our site so that you can create a new password.
1. Go to DriveThruRPG, DMs Guild, or any of our sites and click Log In.
2. On the Log-In prompt, select the "
Forgot Password
?" link to initiate a reset of your password.
3. Follow the instructions to reset your password. Please make sure your new password is something unique to your OneBookShelf account, and make sure the password contains a long variety of characters.
To be clear, there is no evidence at all that our site was in any way hacked or compromised. The hackers are using login credentials stolen from other sites and testing them on our site.
In other DriveThruRPG news, OneBookShelf, the parent company of DriveThruRPG, DM's Guild, and other digital storefronts,
announced that they will be increasing prices for print-on-demand titles
. Prices for all print-on-demand products will rise by 3% due to increases from OneBookShelf's printer, Lightning Source. However, there is good news for publishers and retailers as they have also announced they are bringing back bulk discount options for print-on-demand titles, though the amount required or rate of that discount has not been announced.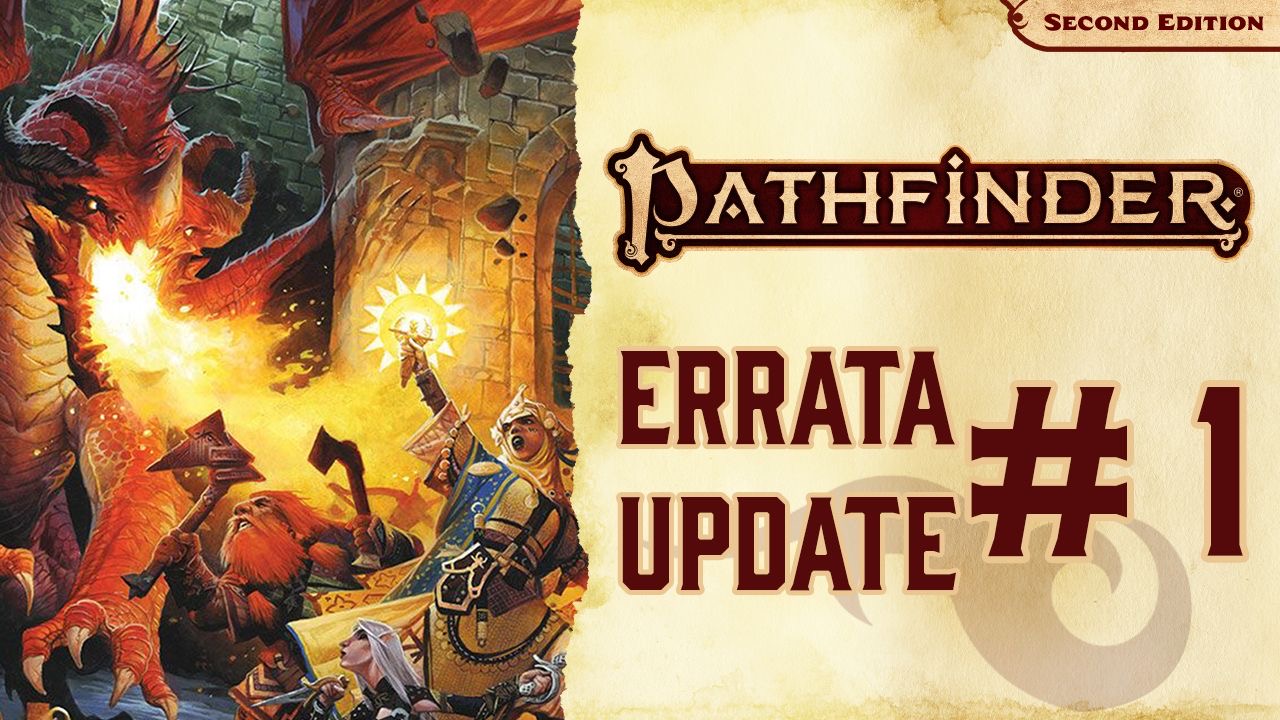 Pathfinder 2nd Edition has its first errata in a free five-page PDF
. The changes appear to be mostly minor text changes to align keywords and clarify the intention of the rules, though there are several direct changes such as correcting the action symbol(s) attached to various abilities, a missing class feature for the Sorcerer, changes to the Alchemist's Mutagenist section, and other major changes. The errata also includes a table of terminology changes between the playtest document and the final version of the core rulebook which slipped through the editing process. The errata is in the hands of Archives of Nethys who maintain the
Pathfinder
SRD as well as third-party partners such as Lone Wolf, but there is no announced date for integrating it into those sites or programs nor an announced date for an updated PDF of the core rulebook.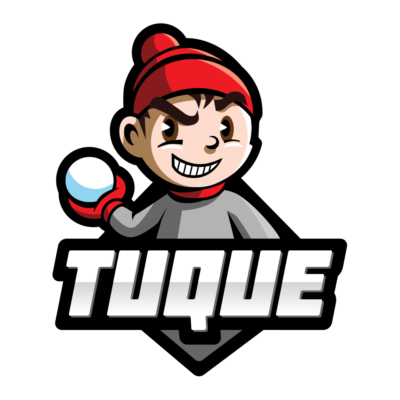 Wizards of the Coast acquired video game developer Tuque Games
. The Montreal-based developer only has one released title, a twin-stick shooter stated as "
Diablo
-inspired" called
Livelock
, but was already under contract to produce a
Dungeons & Dragons
video game. From the statement: "We're developing a brand-new game based in the widely celebrated, enduring, and immensely popular Dungeons & Dragons universe. This yet to be announced title is steepled in classic D&D lore. We aspire to push this game to new heights for the genre. It's an honour and a privilege to begin a new chapter for Dungeons & Dragons video games."
In other
Dungeons & Dragons
video game news,
Larian Studios shared new details for Baldur's Gate 3 with IGN including a new teaser image (pictured above)
. The image appears to show a new type of mind flayer (at least to the video game series) with much longer tentacles somewhat similar to the ulitharid. It was also announced that while the game will be available on the Google Stadia subscription service, Larian "doesn't want to play the exclusivity game" and
Baldur's Gate 3
will be available on other platforms. The statement is a reference to recent controversies in PC video games over the Epic Store encouraging developers and publishers to offer the game exclusively through their platform. There is no release date yet announced for the game.

The 2019 Wizards of the Coast Dungeons & Dragons survey is live
. The survey will take an estimated 25 minutes to complete, though you can save your progress and return to it later. Questions seemed focused on discovering what it is about
Dungeons & Dragons
that people like, whether it's collaborative storytelling, exploring an open world, the art, or something else. There is no ending date posted on the survey, though it will most likely only run for a couple of weeks based on previous surveys.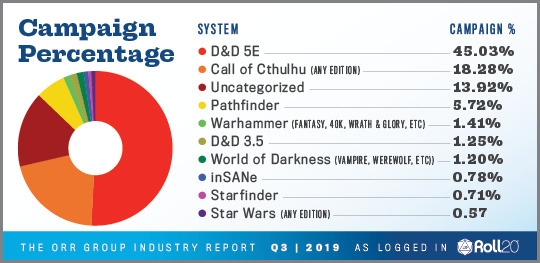 The Orr Group released their quarterly player data for Roll20 for the third quarter of 2019
. The biggest shake-up is
Call of Cthulhu
jumping all the way to second place with 18.28% just behind
Dungeons & Dragons 5e
at 45.03% of all campaigns. The other big games are uncategorized games at 13.92%,
Pathfinder
at 5.72%,
Warhammer
(all variations including
Warhammer Fantasy
and
Warhammer 40,000
worlds) at 1.41%,
Dungeons & Dragons 3.5
at 1.25%,
World of Darkness
at 1.20%,
inSANe
(a Japanese game) at 0.78%,
Starfinder
at 0.71%, and
Star Wars
at 0.57%.
Other news from EN World you may have missed this past week:
The cover for Vampire: The Masquerade Fall of London has been revealed
.
Michael Tresca talks about the horror roleplaying game Dread and hacking the rules for his group
and
another article and poll about surviving the zombie apocalypse and D20 Modern
.
Jim Ward talks about his time at TSR during the Satanic Panic and the change from 2nd Edition that removed "Demons" and "Devils" from the game
.
Which seems perfect timing as Episode 72 of Morrus' Unofficial Tabletop RPG Talk podcast is all about the Satanic Panic and D&D
(this one was difficult for me to edit because I lived through the era and felt its effects directly due to being born and raised in rural Texas).
Charles Dunwoody goes over several one-shot horror adventure ideas for your Halloween-themed game
. Though Halloween was yesterday, you can still celebrate Clearance Bags of Fun-Sized Candy Week if you prefer.
EN5ider #298 is a Villain Spotlight on an undead ragdoll named Rosie Arkwright and I need to not write these columns so late because that's going to be in my nightmares
.
Sean Hillman has a round-up of products on the DM's Guild, both the classic reprints and brand new material created under the DM's Guild license
.
Egg Embry's Crowdfunding News covers all the roleplaying game and related products ending soon, so make sure to check it out so you don't miss out on anything
.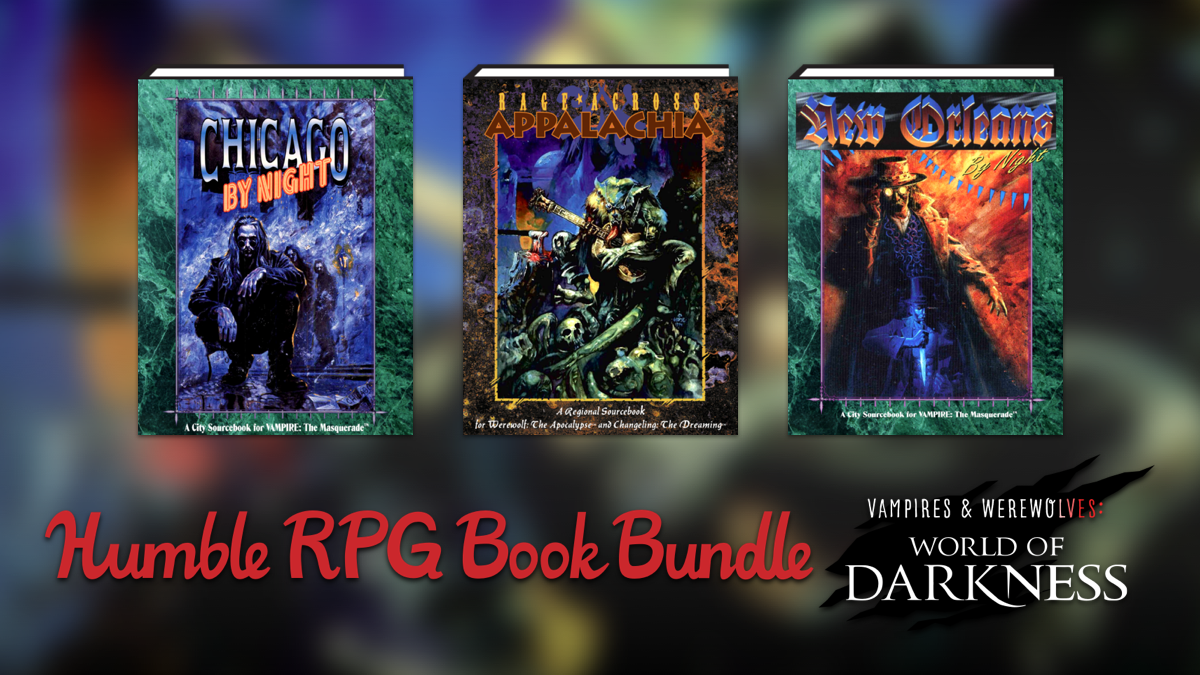 It's the final days for the Vampire: The Masquerade and Werewolf: The Apocalypse location book bundle on Humble Bundle
. The bundle features eighteen sourcebooks focused on different locations including Berlin, Washington DC, two books on Chicago and New York (one for
Werewolf
and one for
Vampire
each), New Orleans, Mexico City, and more. This bundle runs until Wednesday, November 6. Of course, if you're more in the mood for a dark fantasy space opera full of smugglers and pirates, the
Warhammer 40,000 Rogue Trader
bundle has an entire library of books for the game. You can get the core rulebook and introductory adventures for just $1 or a full library of sourcebooks, rulebooks, adventures, expansions, and more in twenty-two PDFs for just $18. This bundle runs until Wednesday, 13.

If you want a roleplaying game to introduce your children to gaming, Amazing Tales is specifically designed for children age four and up to play with their parents
. The first volume was published this year, and this Kickstarter is to publish
The Big Book of Amazing Tales
to double the size of the book with three brand new campaigns. "Captain Cadava's Treasure" is pirate themed, "The Kryptid Conumdrum" goes beyond the stars, and "A Dream of Trees" takes the players into the deep, dark woods. The PDF is available for €15 (about US$17) or add on an at-cost print copy for €25 (about US$28). This project is just shy of its €10,000 funding goal but has until Saturday, November 9 to cross the finish line.
Want more variety in your family roleplaying games? The first in the Little Feet Adventures collection of family-friend RPGs is The Legend of Gimcrack Jack
. Little Feet Adventures is a set of linked adventures for 5e specifically designed for family play with the first sending Little Feet Inc. to find out who has been robbing local businesses and why the thief seems to be taking valueless baubles, and how exactly the local puppetmaster is involved. The PDF is available for a $10 pledge and the softcover for $25.This project is over three-quarters of the way to its funding goal of $5000 and runs Thursday, November 7.
If you're looking for something less on the kid-friendly side, the bronze-age survival setting for 5e Scavenger may interest you
. The book details the land of Akara, a world dying from natural disasters following the Great Dying after an ancient gateway called the Monolith unleased the sanguine shardstones. The players are scavengers, desperate people throwing themselves through the gate into the Torn in hopes of finding something to save what they hold dear. The PDF is available for a $20 pledge, while the hardcover is available for $40. This project is fully funded and runs until Monday, November 11.
That's all from me for this week! Don't forget
to support our Patreon
to bring you more gaming news content. If you have any news to submit, email us at
news@enworldnews.com
, and you can get
more discussion of the week's news on Morrus' Unofficial Tabletop RPG Talk
every week. You can
follow me on Twitch where I'll be streaming over the weekend,
subscribe to Gamer's Tavern on YouTube for videos on gaming history, RPG reviews, and gaming Let's Plays
, or you can listen to
the archives of the Gamer's Tavern podcast
. Until next time, may all your hits be crits!
Note: Links to Amazon, Humble Store, Humble Bundle, and/or DriveThru may contain affiliate links with the proceeds going to the author of this column.