Out of the Abyss
released earlier this week (having been available to preferred stores for a couple of week prior to that), and lots of people have bought and devoured it. The ratings are starting to come in, and the adventure is
currently hovering around the 82% mark
. By contrast,
Princes of the Apocalypse
has a solid 91.5%
, while the two
Tyranny of Dragons
adventures have
53%
and
75%
, respectively.
I've updated my
D&D Release Schedules page
and marked it as available. Next up will be:
Sword Coast Adventurer's Guide (Nov 3, 2015; hardcover setting sourcebook; $39.95) -- "Get everything you need to adventure in the Forgotten Realms on the exciting Sword Coast, home to the cities of Baldur's Gate, Waterdeep, and Neverwinter! A collaboration between Green Ronin Publishing and the Dungeons & Dragons team at Wizards of the Coast."
Unnamed Storyline(s) -- "Allusions to a giants based story influenced by a Shakespearean play"
Unnamed Storyline(s) -- "Froghemoths & Flail Snails - Oh My! Chris Perkins' New Adventure Sneak Peek"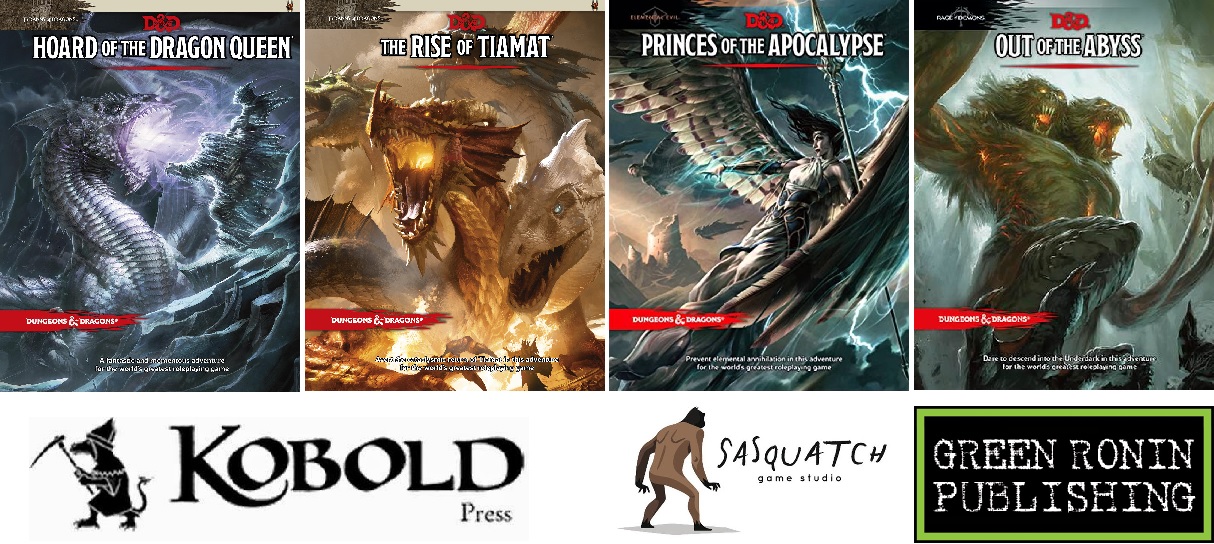 ​