It's another day, and you know what that means? It's time for the third of our six reveals of the
Pathfinder 2nd Edition
pregenerated playtest characters, courtesy the awesome folks over at Paizo. Today it's the turn of
Valeros, the human fighter
. A little more straightforward than the previous
alchemist
and
cleric
sheets, in this one you can see the shield mechanics which have been mentioned a few times over the past months.
Here are Paizo's Mark Seifter's thoughts on Valeros --
"So right away from his sketch, you can see something's different: Valeros has sheathed his shortsword for now and is using his longsword alongside a shield. Of these iconics, Valeros is the king of reactions, the special action you can take when it is not your turn, usually in response to other actions. He has three different possible reactions, Attack of Opportunity to punish enemies when he's in their face, Reactive Shield to Raise a Shield for AC when he didn't have enough actions to do so, and Shield Block to prevent damage when he did have enough actions to Raise his Shield. Combine that with the powerful two-action activity Sudden Charge, which allows him to Stride twice his Speed and then attack, and Valeros is a force to be reckoned with on any battlefield, striking down weaker enemies, harrying stronger enemies, and difficult to fell."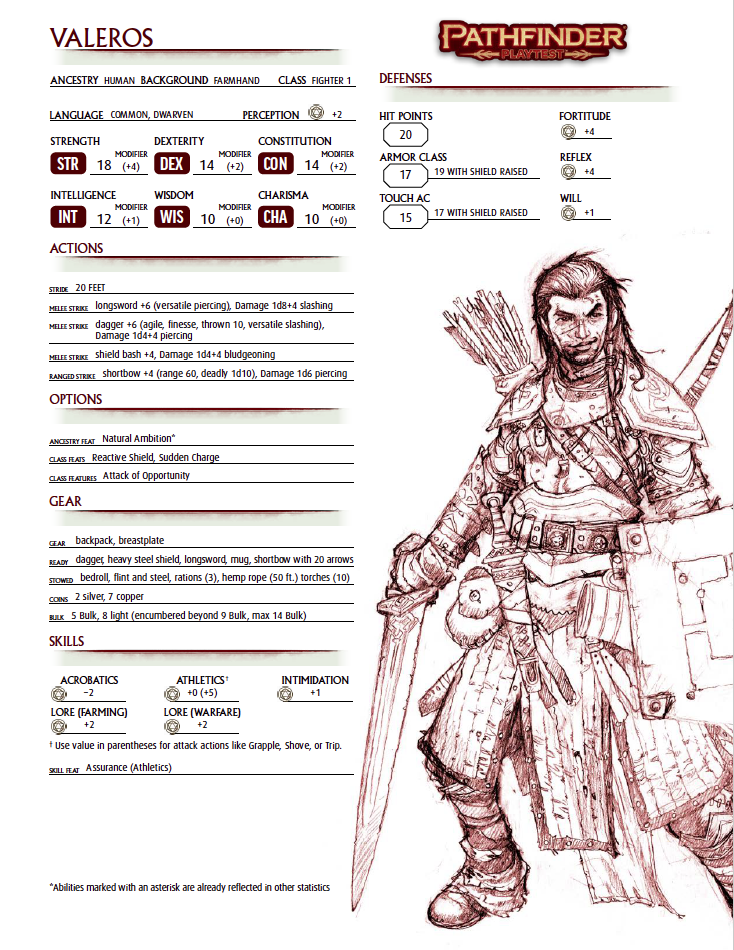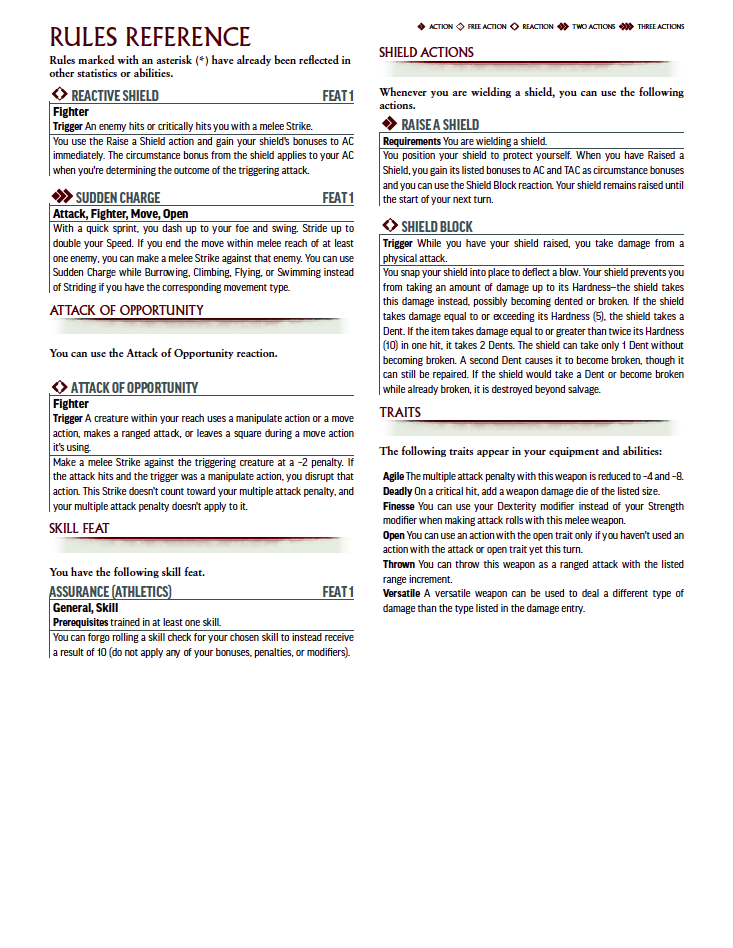 On Monday, it'll be time to take a look at
Seelah, the human paladin
!