WotC has announced a third celebrity D&D game at D&D Live in a couple of weeks. We've already heard about
Jack Black and Kevin Smith
, and
about a group of wrestlers
, and next.... it's Patton Oswalt, and a group of players in a game run by B. Dave Walters!
This year with Dungeons & Dragons, we bring you The Palace of the Vampire Queen! B. Dave Walters will lead cast of A.P. Bio Patton Oswalt, Nick Peine, Marisa Baram, Allisyn Ashley Arm & Jacon Houston to an ancient home reawakened.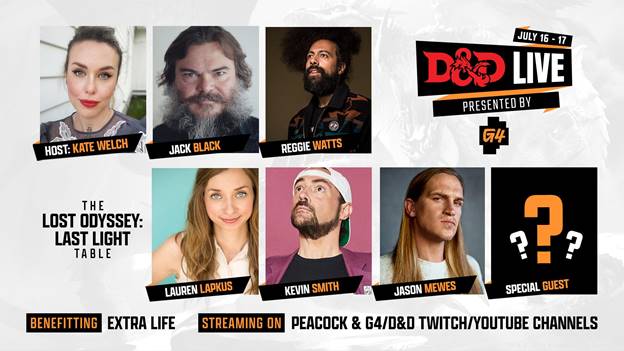 During WotC's 'D&D Live' events in mid-July this year, there will be a live game called The Lost Odyssey: Last Light, featuring a dragons, krakens, and giant sea queens. WotC's Kate Welch will be the DM and celebrity guests Jack Black, Reggie Watts, Lauren Lapkus, Kevin Smith, and Jason Mewes...

www.enworld.org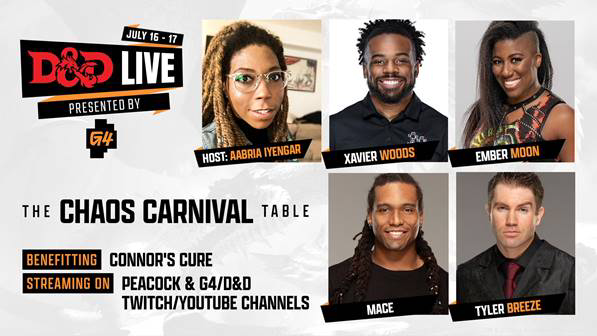 In addition to Jack Black and others, WotC's 'D&D Live' event this year will feature a game called The Chaos of Carnival Table played by a group of wrestlers: Xavier Woods, Ember Moon, MACE, and Tyler Breeze. Aabria Iyengar, the DM of Critical Role's new show Exandria Unlimited, will be Dungeon...

www.enworld.org
Last edited by a moderator: