Hello everyone, Darryl here with this week's gaming news! Patton Oswalt joins D&D Live, a marathon of the
Dungeons & Dragons
cartoon, a possible final ending to the TSR Games saga, and more!
Don't forget, you can get all the news every week with
Morrus' Unofficial Tabletop RPG Talk
!
This week, Morrus and Peter bring us up to date with the goings-on involving the TSR Games fiasco
.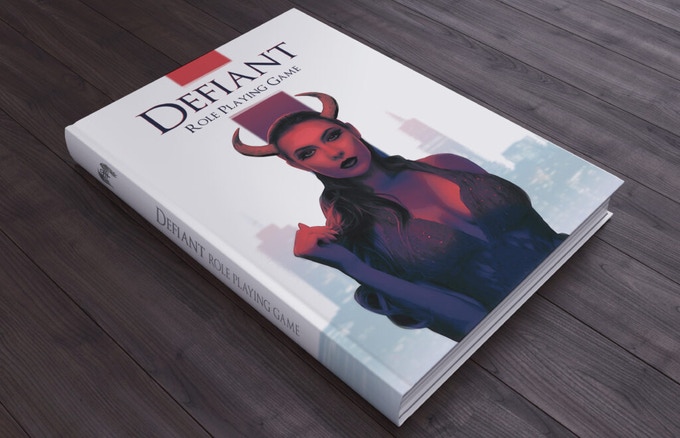 In case you missed it elsewhere on EN World this week: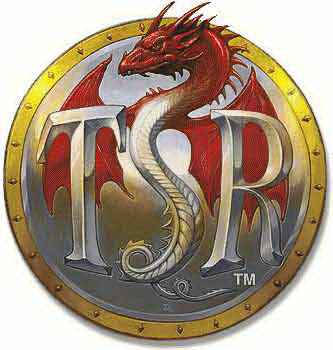 Welcome to what seems to have become a regular feature of the News Digest: What in the @&$# did TSR Games Do This Week? It also thankfully appears as though this may be the last such update as the ongoing saga appears to have reached an end. For those looking to come up to speed,
Episode #157 of Morrus' Unofficial Tabletop RPG Talk goes through all the stories up until last week
while the entire fiasco has been documented
through several articles available on the EN World front page
. Because there are three companies at one point known as "TSR" involved, for clarity they will be designated TSR1 (the original founded in 1973 by Gary Gygax and Don Kaye), TSR2 (the publisher of
Top Secret
and
Gygax Magazine
founded by Jayson Elliot in 2011), and TSR3 (the company founded in 2020 by Justin LaNasa, Stephen Dinehart, and Ernie Gygax).
So let's start off with Michael.
Michael announced on the Twitter accounts for TSR3 and their flagship game Giantlands that he will be the new "Public Relations Officer" for the company
and that the previous person managing the accounts "is no longer with TSR". Considering that the evidence points to either Justin LaNasa or Stephen Dinehart running the social media accounts and they are both executive officers in the company, this seemed unlikely to many users who speculated that "Michael" (no last name provided) did not exist. The tweets referencing "Michael" have been deleted by both Twitter accounts,
though a parody Twitter account @TSRMichael has popped up mocking the entire situation
.
Another odd thing that TSR3 did was make claims that they were, in fact, TSR1. Their original Twitter bio claimed they were founded in 1973 (the LLC for the company was registered in 2020) and make several proclamations that they created roleplaying games and founded Gen Con (nobody involved in the company did either).
That finally ended after a reply to Sandy Petersen of Chaosium and creator of Call of Cthulhu that they are not, in fact, "the old TSR"
. Previous tweets alleging that the company was TSR1 have been deleted.
Finally,
drawing a close to this entire comedy of errors, TSR3 has rebranded themselves as Wonderfiled, Inc. Or Wonderfilled. Or Wunderfilled.
The spelling changes depending on which site you're on. This followed a tweet from Stephen Dinehart proclaiming that he was "Twitter breaking up with you this morning because of politics".
A bit of digging by Twitter user David Flor @BrainClouds uncovered public filing records for Wonderfilled, Inc. in the state of Wisconsin
dating to 2019. Which has not filed the required annual financial reports to the state since it was founded and is currently labeled as "Delinquent" by the Secretary of State of Wisconsin. The company has also deleted all references to
Star Frontiers
from their social media and their website, focusing solely on
Giantlands
and the Dungeon Hobby Shop Museum. In one final bit of strangeness, James Ward wrote about his game
Giantlands
that it is the first apocalyptic fantasy roleplaying game. James Ward was co-writer of the original
Gamma World
and worked at TSR during the development of the
Dark Sun
campaign setting.
And with that, there are no longer any companies currently using the name "TSR". The original is now part of Wizards of the Coast, the second is now Solarian Games, and the third is Wonderfilled, Inc.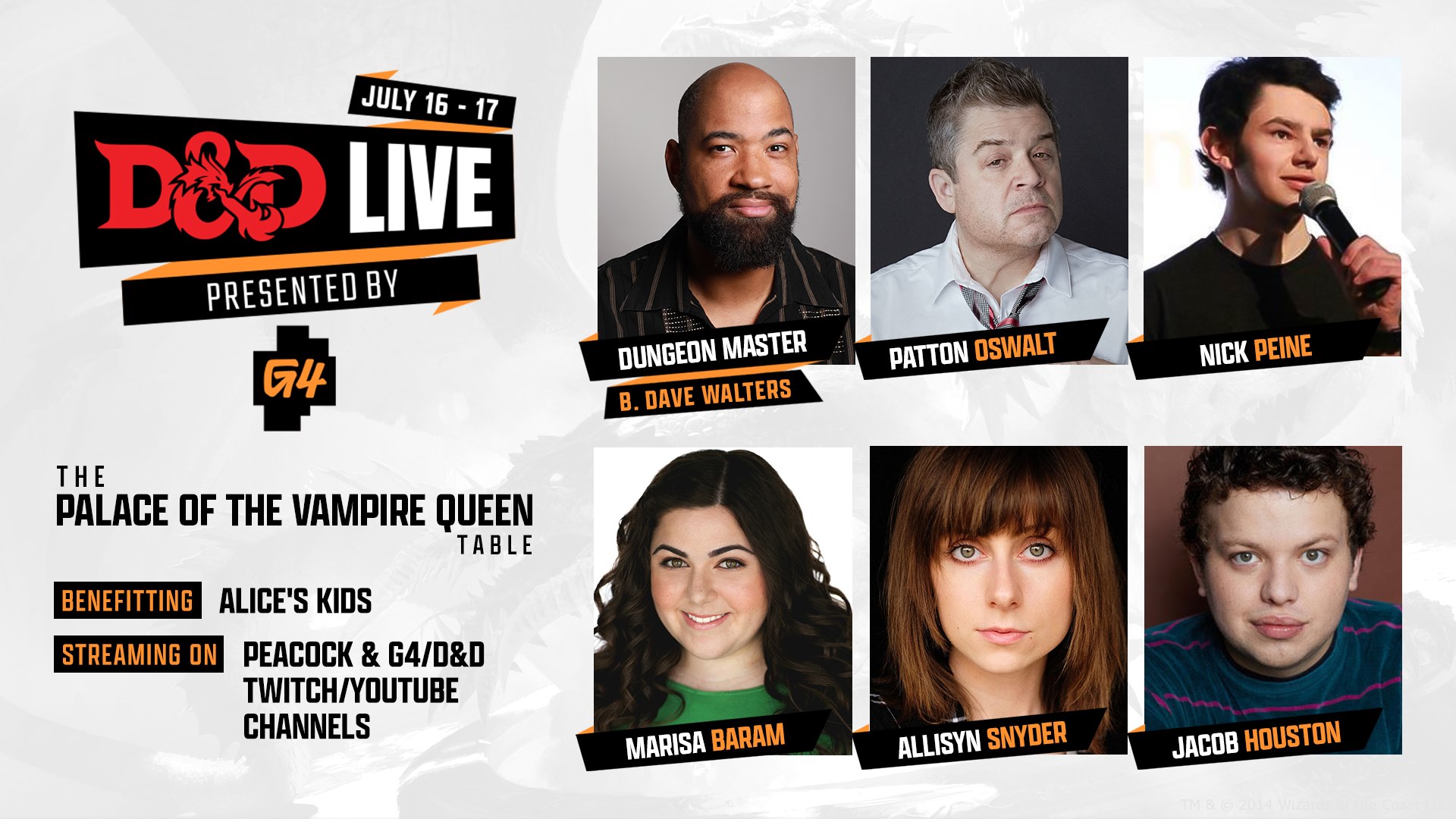 Yet another set of big names have joined the D&D Live event July 16-17
. Patton Oswalt (
Ratatouille, Marvel's M.O.D.A.K.,
and the upcoming
Sandman
live-action series) will join his fellow cast members from the comedy
A.P. Bio
cast members Nick Peine, Marisa Baram, Allisyn Snyder, and Jacon Houston with DM B. Dave Walters. This joins the previously-announced events featuring
Jack Black, Reggie Watts, Lauren Lapkus, Kevin Smith, and Jason Mewes
and the
WWE Wrestling group of Xavier Woods, Ember Moon, Mace, and Tyler Breeze
. The event will stream live on the Peacock App (NBC's premium streaming service) and the Twitch and YouTube channels of D&D and G4tv.

Two large conventions announced an end to face mask requirements for attendees.
UK Games Expo will not require masks for entry nor did they mention any requirements for vaccination for attendees
. The guidelines laid out by the convention requests that attendees do a lateral flow test (a cotton swab test for a current COVID-19 infection) but also states they will not be checking the test. Aisles will be 4m wide in all halls and open gaming tables will have additional spacing "to allow some social distancing". UK Games Expo will take place in Birmingham, England, from Friday, July 30 through Sunday, August 1.
Gen Con also released an update stating that masks will not be required at any events for the convention
. Those wishing to attend without masks must present a vaccination card or medical documentation stating an exemption from either vaccination or wearing a mask at a health check-in booth. Those who do so will receive a wristband allowing them to attend events or access the Exhibition Hall without a mask. Those who do not receive a wristband will be required to wear a mask indoors. Gen Con is also backing away from the previously stated timed entry for the Exhibition Hall, a measure intended to reduce crowding at the opening of the event. No statement has been made at this time from the convention if Gen Con will provide refunds for those who have purchased passes who no longer feel comfortable attending with the more lax safety guidelines, though standard refunds can be requested until July 30 with a 5% administration fee deducted. Gen Con will take place in Indianapolis, IN, from Thursday, September 16 through Sunday, September 19.
Cubicle 7 announced they would no longer be publishing the Lone Wolf roleplaying games with Holmgard Press
. The brief announcement stated that the change comes "due to some recent unexpected developments". Cubicle 7
previously announced in April
that it had extended its license and planned to produce new books with Holmgard Press. Those wishing to grab the existing
Lone Wolf
titles while they're still available have two options,
a Bundle of Holding with four books including the core rules
for $14.95 and a threshold price (currently $26.64 at the time of writing but goes up depending on pledges) to add on four more books for the game, or
a 50% off sale on DriveThruRPG for titles in the game line
.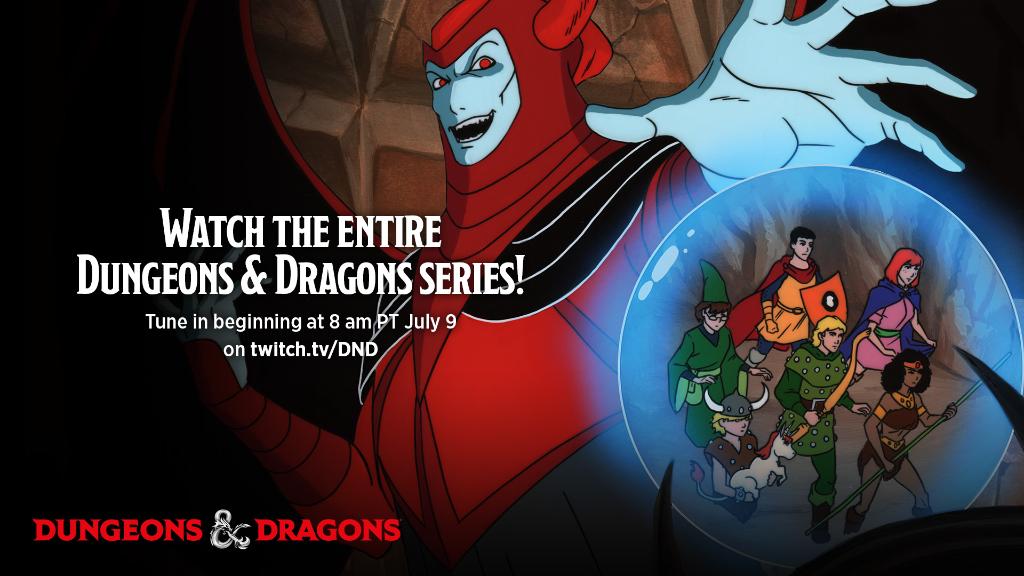 Wizards of the Coast announced a live stream marathon of the classic 1980s Dungeons & Dragons cartoon
. The live stream begins at 8 AM Pacific time (11 AM Eastern, 4 PM BST) on
the Dungeons & Dragons Twitch channel
and will go through all 27 episodes of the cartoon series that originally ran from 1983 to 1985. You'll have to provide your own comfy pajamas, cuddly toy, and sugary cereal for the complete nostalgic morning cartoon effect. The event is to promote the upcoming
Magic: The Gathering Secret Lair
release of six cards featuring artwork from the cartoon series. The set will be available on September 23 with a retail price of $29.99 for standard and $39.99 for foil.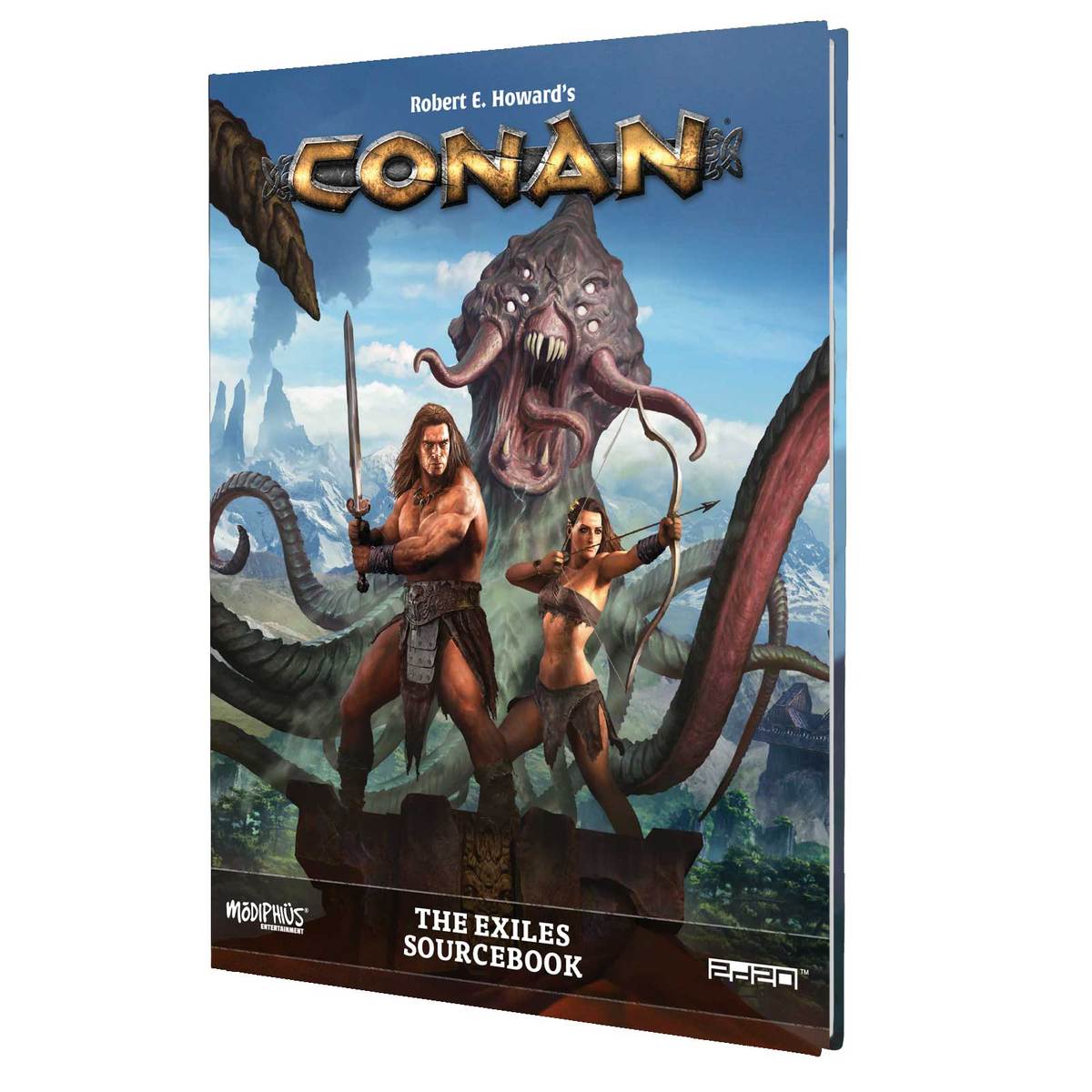 Modiphius released a new sourcebook for the
Conan: Adventures in an Age Undreamed Of
roleplaying game,
Conan the Exiles.
This 112-page sourcebook brings in elements of the survival video game
Conan Exiles
to the tabletop including equipment crafting, base and city building, and survival mechanics along with new archetypes, backgrounds, talents, equipment, monsters, and more.
The PDF is available on DriveThruRPG for $14.99
while the physical version retails
for $36.00 from Modiphius's online store
. Oh, and you can get
the video game as well with the new Isle of Siptah expansion
.
That's all from me for this week! Don't forget
to support our Patreon
to bring you more gaming news content. If you have any news to submit, email us at
news@enpublishingrpg.com
, and you can get
more discussion of the week's news on Morrus' Unofficial Tabletop RPG Talk
every week. You can
follow me on Twitch to get notifications when I go live,
subscribe to Gamer's Tavern on YouTube for videos on gaming history, RPG reviews, and gaming Let's Plays
, or you can listen to
the archives of the Gamer's Tavern podcast
. Until next time, may all your hits be crits!
Note: Links to Amazon, Humble Store, Humble Bundle, and/or DriveThru may contain affiliate links with the proceeds going to the author of this column.