Straight from
Amazon
are not only
Guildmaster's Guide to Ravnica's
tablet of contents, but also a double page spread featuring the introduction of character creation!
Races:
Centaur, minotaur, simic hybrid, and vadalken races.
Subclasses:
Clerics of order, druids of spores.
60-pages on the guild
24-pages on the city/world
10-pages of magic items
70-pages of NPCs and monsters.
The focus is
really
on the Guilds as the defining feature, which makes some sense. But likely means that details of the setting unrelated to the Guild might be sparse, likely little more than has been seen in the various existing
Planeshift
PDF products. It's almost a monster & Guild book more akin to
Volo's Guide to Monsters
with a focus on Guild lore rather than monster lore.
The book also appears to be in the range of 256-pages, which is larger than the shipping weight previously implied. I had almost been expecting a svelte 160-page product.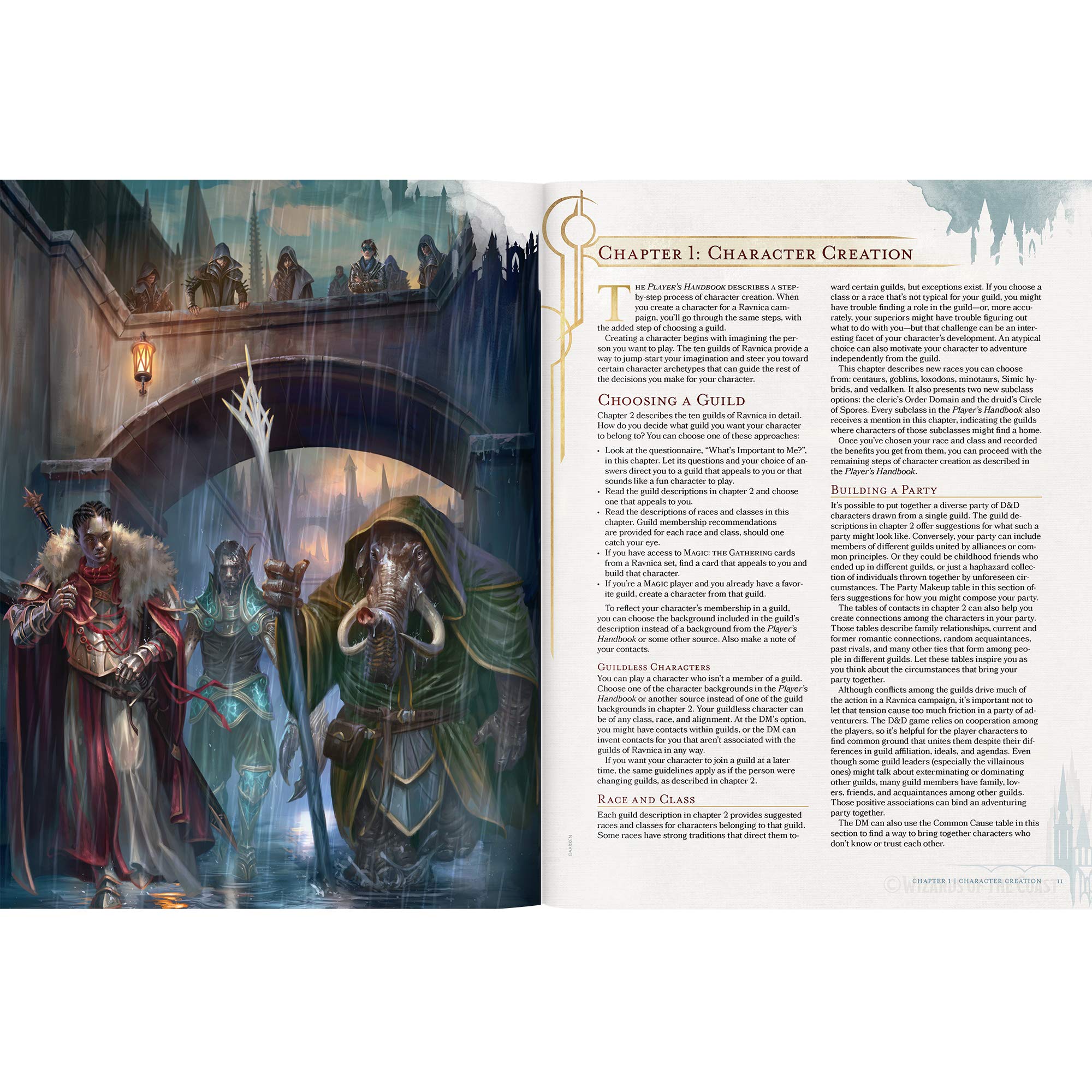 Last edited by a moderator: