Surely you've heard about the American cultural phenomenon that is "Pumpkin Pie Spice." This time of the year it finds its way into everything from
espresso drinks
and
donuts
, to
deodorant
and
candles
. And whether you love it or hate it, most Americans have an opinion about it, and that's what this thread is for! So tell us: how do you
really feel
about PPS?
What is this "Pumpkin Pie Spice," you might ask? Wikipedia is here to help.
Also: it's been a while since I've hosted a fun little contest on ENWorld. I think this thread has inspired me to do another one!
The Pumpkin Pie Spice RPG Contest
Who: RPG fans, creative writers, artists, and lovers of all things Pumpkin​
What: This is a writing/art contest for RPG fans​
Where: Post your entry right here, in this thread​
When:
entries are due before midnight, October 1st (12:00 a.m. PST)
​
Why: a chance to win bragging rites, a gift certificate, and maybe other prizes.​
Here's how it works: create something for your favorite tabletop role-playing game, and post it into this thread sometime between now and the end of the month. Then on October 1st, I'll gather up all of the submissions, and put them into a two-week survey for all of ENWorld to vote on. The entry that has the most votes on Sunday, October 15th will win first pick of the prizes!
The rules are pretty straightforward:
Submissions must be posted into this thread.
Once it has been posted, you cannot edit it, for any reason. Submissions that have been edited (visible by an automatic watermark in the lower-right corner of the post) are disqualified. So don't forget to proofread!
All submissions must include "Pumpkin," "Pie," and/or "Spice" in some way: it can be the name of a villain, it can be an actual spice for actual pumpkin pies, it can be a delicious pastry or the mathematical expression, it can be the MacGuffin that drives a whole adventure hook....it's all up to you. The more frequent and creative use of Pumpkin, Pie, and/or Spice, the better!
Your submission must be something that can be used in a tabletop RPG of your choice. The sky's the limit: it can be a new magic item or spell, it can be an encounter, a battle map, a custom mini, a whole adventure...again, this is all up to you. And it can be for D&D 5E, or Pathfinder, or Call of Cthulhu, or Honey Heist, or any other tabletop RPG game you want! It can even be a whole new RPG of your own design! Remember that your entries will be judged by your peers, though, so take that into consideration.
Only one submission per user. If you post more than one entry, be sure to delete the first one before October 1st...because only the first one will be entered and the rest will be ignored.
You must submit your own original work: no plagiarism, no AI-generation, no hiring subconsultants to do the writing for you (is that even a thing? I don't understand the criminal mind).
Entries posted after midnight on October 1st (12:00 a.m. PST) will be ignored, so don't be late!
The Prizes
I've managed to secure
three
four different prizes, and I'm working on more. They are as follows:
The first-place winner of the contest will get first pick of the prizes. Second place gets second pick, etc., until all of the prizes are gone. I'll add more prizes to the list as they become available (and if you'd like to donate a prize to this contest, DM me). More prizes means more winners!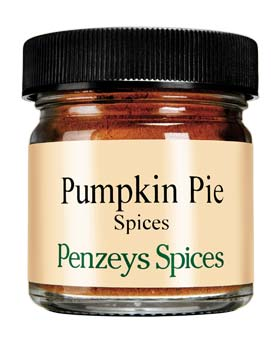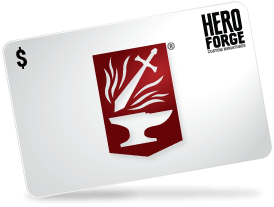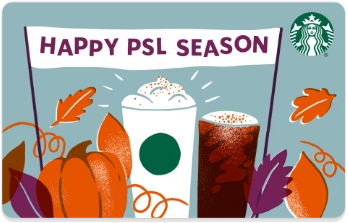 List of Entries
"
Create Pumpkin Pie Spice - Pie
," by
@GreyLord
, a new spell for 5E D&D that delivers fresh pie to your door!
"
Pumpkin Slice
," by
@Ralif Redhammer
, a new jack o'lantern themed weapon for Cyberpunk Red
"
Cursed Pumpkin Pie Spice
," by
@Old_Skool
, a cursed (and delicious!) magic item for B/X D&D
"
PUMPKINHEAD
," by
@Whizbang Dustyboots
, a pumpkin-themed slasher for Shadowdark
"
Pumpkin Spice Season
," by
@Gradine
, a one-page RPG about teenage girls, pumpkin pie spice lattes, and joy.
"
The Spice Must Flow
," by
@Snarf Zagyg
, a one-page RPG about luchadores, pumpkin pie spice, and the sanctity of horchata.
"
Farmer Kemp's Pumpkin Harvest
" by
@CleverNickName
, a set of four custom pumpkin-themed minis for your game.
"
Engelbert Murgatroyd, aka The Ghost of Harvest
" by
@GMMichael
, a cinnamon-and-nutmeg scented NPC/monster for the Modos2 rule set.
"
Magnificent Pumpkin Spice Cafe
" by
@Cadence
, a 7th level Conjuration spell for 5E for all your extradimensional coffee needs.
"
Pumpkin Spice Golem
" by
@Deset Gled
, a delicious CR 3 monster for your 5E game. In Tall, Venti, and Grande!
"
A Pie to Die For
" by
@For Valor
, a 5E D&D adventure for 3rd Level characters.
Last edited: