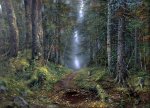 ​
Welcome to the second IC thread for the Keep on the Borderlands game. Should be an interested group of like minded characters here which led to me drawing out something very special for the inaugural game.
As I said in the first groups IC, this will have different adventures, and sometimes different players as we change out and people get reassigned. Not sure how all this will work, but we will crash through and change, tweak, and upgrade as we go. So hang on for what I hope is a fun ride.

Party at the moment:

@
Li Shenron
@
KahlessNestor
@
Radaceus
@
JustinCase
@jonathonhawke
LINKS:
General OOC
The Lion's Den - IC
And the RG
And we are off....
Last edited: