The party decides to check out Room 58 first. It is obviously a temple area. On the blood-stained floor, the bodies of the Witch Mother, and 5 of her acolytes lay, still with the rigor of death, having been chopped up in a gory fashion by the double-axes that the demons carried. Many of the dead wear a look of either confusion or surprise. The Witch Mother's corpse wears a look of fear.
GM:

Quixt: Appraisal Skill Check: 23.
Aid Another: (Hawke, Nimbar, Sphynx): 18,15,15 = +6.
Total Appraisal Check: 29.
Quixt can easily identify the value of the ornamental gemstones in this room..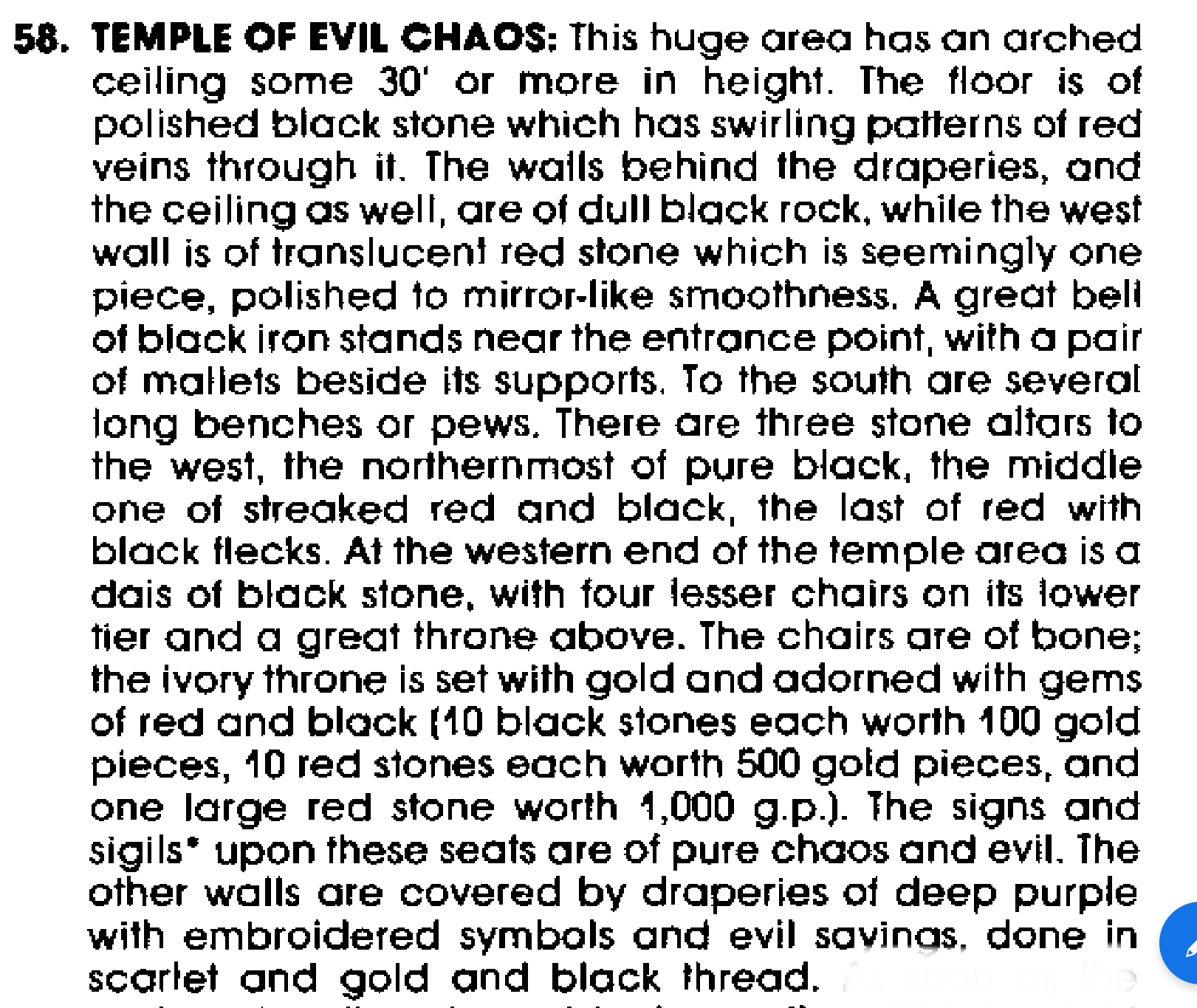 GM:

Will Saves: (Sphynx, Quixt, Hawke, Nimbar): 16,17,10,19
(Vs. DC 13): Hawke fails his saving throw.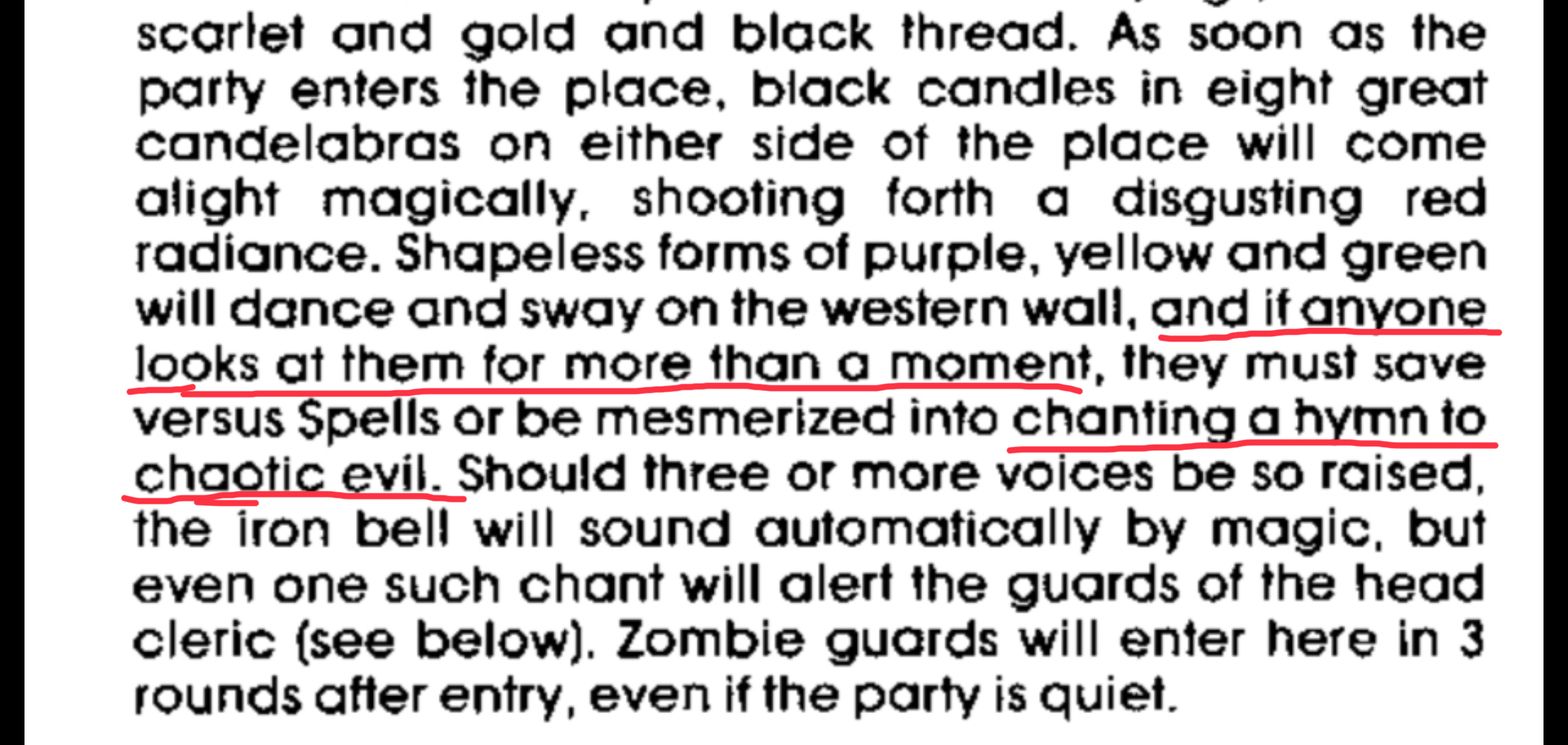 It is hard not to look at the swirling forms as they suddenly spring to life, and everyone in the party does so. But only Hawke falls victim to spell; he begins to chant in an unknown tongue, as he stares blankly, his eyes glazed over with an obviously magical red light. He does not seem to be aware of what he is doing.
Acting quickly, Nimbar slaps Hawke hard on the cheek, snapping him out of his daze. Hawke had barely managed to say more than 3 words of the hymn, and he seems none the worse for wear.
Nimbar says,
"It was a Suggestion spell. It's a fancy way to raise an alarm. I would imagine the Suggestion was something along the lines of "Sing loudly to the glory of Evil and Chaos," which would normally cause anyone nearby to come running, including the Zombies. Fortunately for us, there is no longer anyone here that could have heard Hawke's catterwalling."
EVERYONE: What do you do?
Last edited: