WotC's Jeremy Crawford just posted this photograph.
Sword Coast Adventurer's Guide
(SCAG) arrives on store shelves on November 3rd (11 days earlier, on Friday October 23rd in preferred stores, probably something like 2021 for most stores here in the UK if
Out of the Abyss
was anything to go by). Anyway, it looks like the book has arrived at WotC's offices.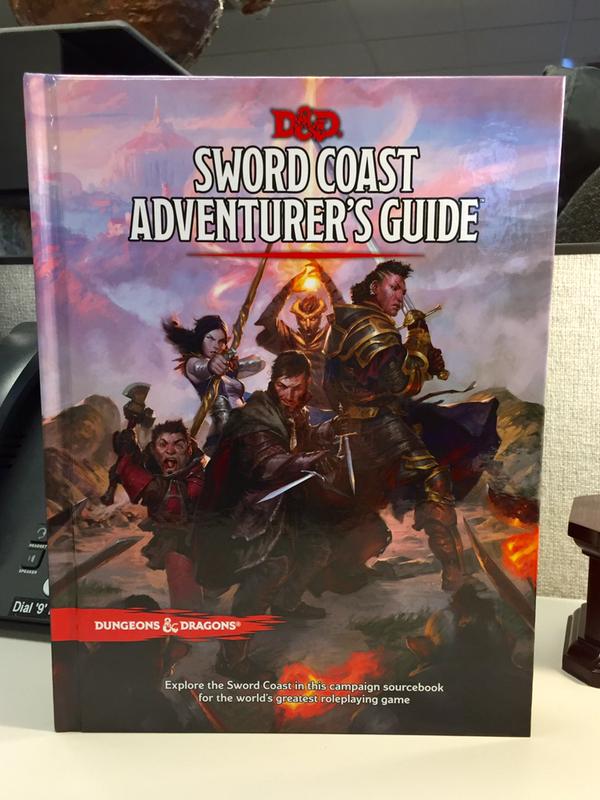 ​