Hello everyone, Darryl here with this week's gaming news! New OneD&D playtest document,
Dungeons & Dragons
new releases leaked,
Blade Runner
release date announced, Dragonmeet this weekend, and more!
For a quick summary of the week's news, Jessica Hancock will bring you up to speed with
EN Live's This Week in TTRPG every Friday
.
Don't forget, you can keep up with all the week's gaming news in detail with
Morrus' Unofficial Tabletop RPG Talk
. This week, Morrus, Peter, and Jessica talk about the Open Gaming License and the rumors about One D&D.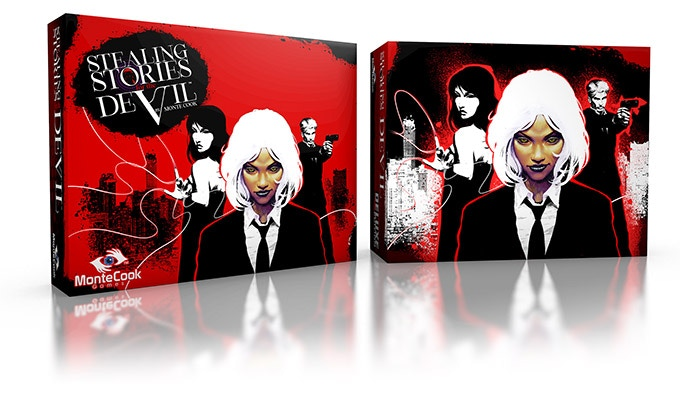 In case you missed it elsewhere on EN World this week:
We've got some big
Dungeons & Dragons
news about rules rebalancing I know you're all excited to hear about:
An updated version of the adventure Tyranny of Dragons: Hoard of the Dragon Queen and The Rise of Tiamat
! This third printing of the pair of adventures that launched with 5th Edition in 2014 originally produced by Kobold Press will collect both into one volume with updated balancing to be easier for new Dungeonmasters to run and an overall better play experience. There will also be an all-new gallery of concept art spotlighting Tiamat.
This hardcover available for preorder now will release on January 17, 2023, with a retail price of $49.95
.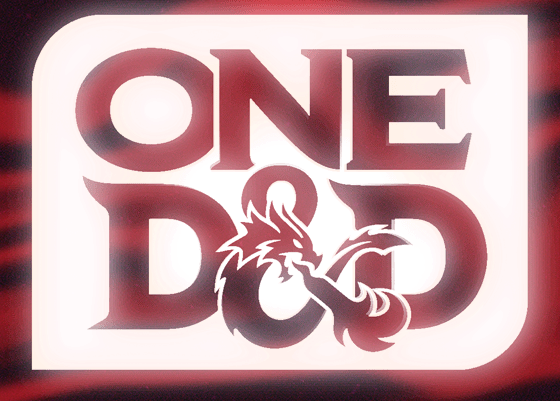 Yes yes, I know,
the real rules update you're interested in is the new playtest document for One D&D released on Thursday
. The new document covers the updated Cleric class and Life Domain subclass along with updated playable species Ardling, Dragonborn, and Goliath. And yes,
this means "species" will now replace the word "race" as the game term for sentient beings
. From the blog post:
[W]e understand "race" is a problematic term that has had prejudiced links between real world people and the fantasy peoples of D&D worlds. The usage of the term across D&D and other popular IP has evolved over time. Now it's time for the next evolution. […] We have made the decision to move on from using the term "race" everywhere in One D&D, and we do not intend to return to that term. The term "species" was chosen in close coordination with multiple outside cultural consultants. In the survey for this Unearthed Arcana playtest, which will go live on December 21, players will be able to give feedback on the term "species" along with everything else present in the playtest materials."
As far as the changes go, the biggest change to the Cleric class is that their subclass choice of Domain has been pushed to 3rd level rather than 1st with an additional choice of "Holy Order" at 2nd level that is basically a choice between a melee/tank Cleric or a ranged/blaster Cleric. Ardling is still Planar but moves away from the aasimar/tiefling replacement and focuses on being a new catch-all for anthropomorphic species. Dragonborn gets an update to how the breath weapon works. Finally, Goliaths are getting bonuses based on the type of giant ancestry including cloud, fire, frost, hill, stone, and storm giants. Additionally, the d20 Test definition has changed again, giving Heroic Inspiration on the roll of a 1 on any test and removing critical hits/misses from the base definition.
The playtest document is available for free through D&D Beyond
, and the feedback survey opens on December 21.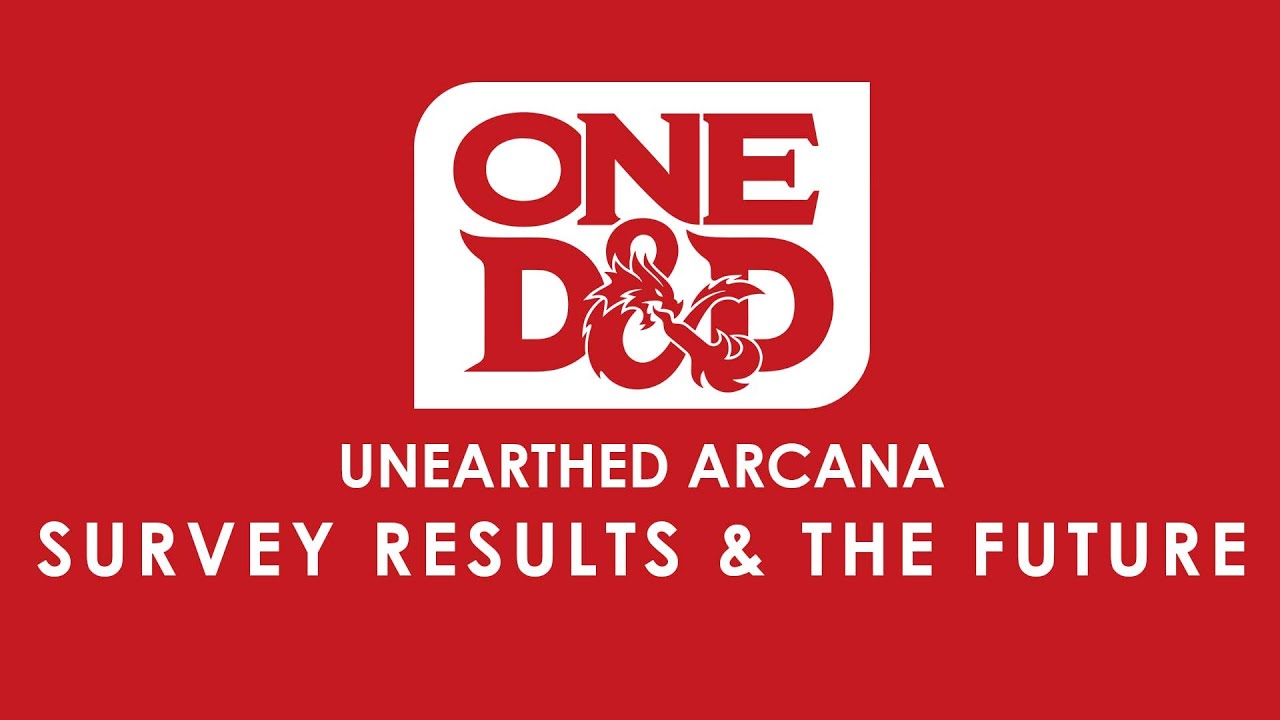 Speaking of surveys,
the results are in from the first One D&D playtest survey and revealed in a 40 minute video from Jeremy Crawford
. The survey had over 39,000 entries (though around 1000 started but didn't finish it). The highest-scoring part of the document was the new first level feat as part of the background with almost 90% ranking the new rule positively. The three lowest ranking items were the d20 Test rule (which caused much discourse on social media) along with the first versions of the Ardling and Dragonborn species (which were revised for the current document). You can click the link above for a full breakdown of the survey results, but Crawford also went into detail about what to expect in future playtests. First, anything that's currently in
Dungeons & Dragons 5e
is still in One D&D unless otherwise stated (so Eldritch Blast isn't going away). Plans include new rules for managing a home base called the "Bastion System", new encounter building and monster customization rules, and a total of 48 subclasses examined during the playtest period. The One D&D playtest period is expected to continue for a year before the anticipated release in 2024.
We're still not done with
Dungeons & Dragons
news as we have information on two new products.
First is the release date for the adventure anthology Keys from the Golden Vault
. The Amazon page has the following somewhat meta description:
Greetings, adventurer. You've snuck in and found a wondrous treasure! Keys From the Golden Vault is a Dungeons & Dragons adventure anthology with a heist at the center of every tale. Nothing else is yet known about the contents of this tome, but keep an eye on your favorite D&D news sources for your first sneak peek inside.
The 208-page hardcover is up for
pre-order now with a retail price of $49.95 and a release date of February 21, 2023
.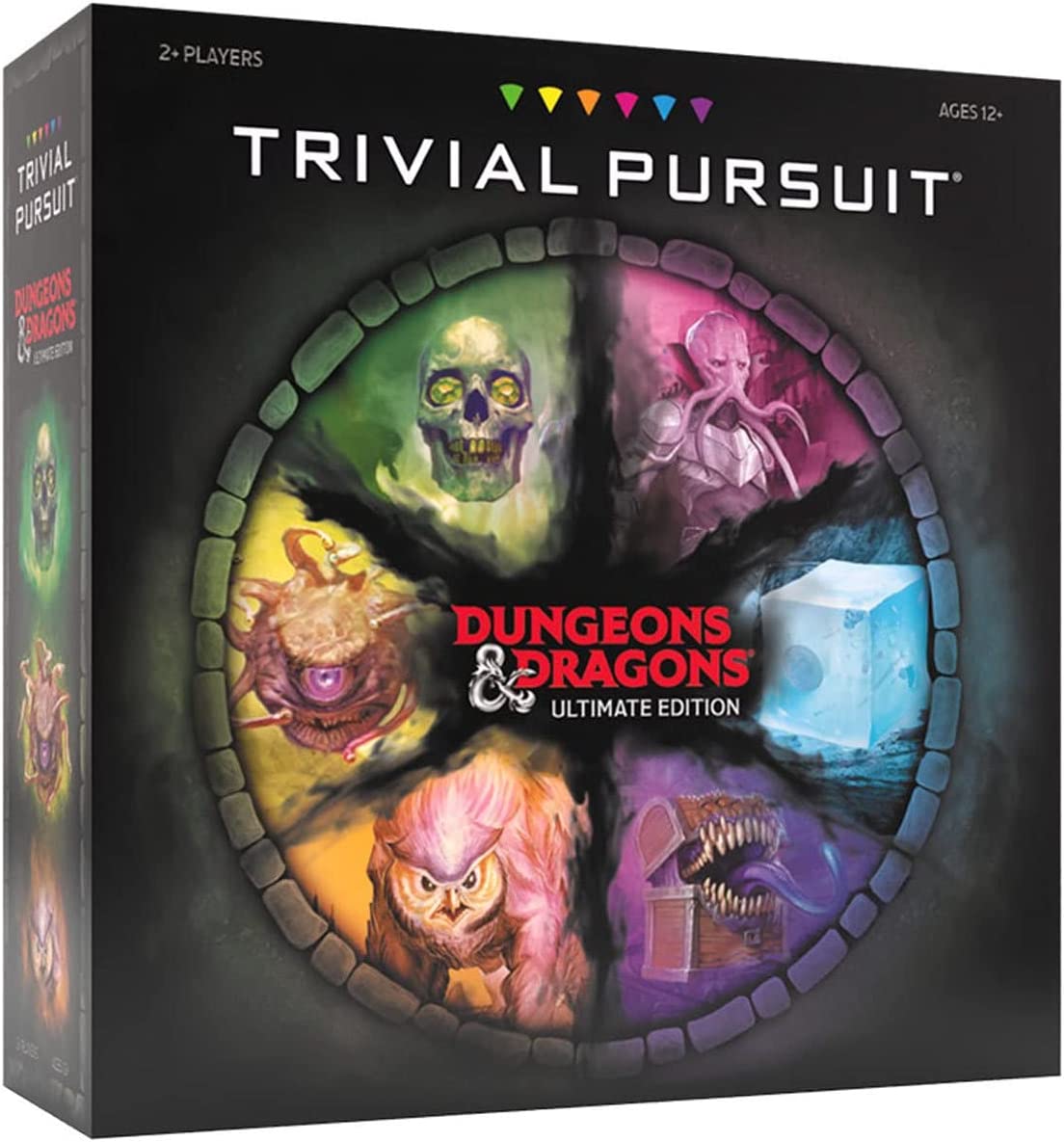 Also,
The OP (formerly USAopoly) announced Trivial Pursuit: Dungeons & Dragons Ultimate Edition
. This edition features 1800 questions divided into the categories Adventures, Monsters, History, Cosmology, Characters, and Magic & Miscellany. The tokens will also feature miniatures of iconic D&D monsters (unfortunately not to game table scale) of a beholder, demilich, gelatinous cube, mind flayer, bearowl, and mimic. The game is available for pre-order now with a retail price of $49.99 and will start hitting store shelves around December 6.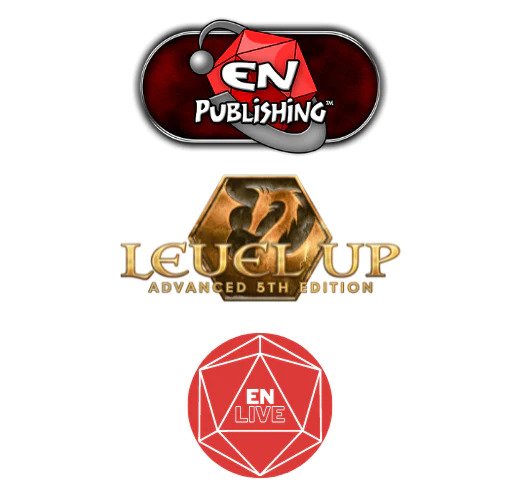 Dragonmeet is this weekend and EN Publishing will be there
! The convention will take place Saturday, December 3, at the Novotel Hammersmith in London with not only EN Publishing in attendance but also Modiphius, Cubicle 7, Pelgrane Press, Chaosium, Mongoose Publishing, Free League, Nightfall Games, and dozens of others. If you're there, be sure to stop by and say hi at the EN Publishing booth at A7 in the lower trade hall.
We also got a new preview from
the upcoming hardcover adventure for Level Up: Advanced 5th Edition, To Save a Kingdom
. This preview features one of the new player options from the adventure path, the Ostinad Horselord culture.
Finally from EN Publishing, the newest
5e Kickstarter is coming soon and you can sign up now to be notified when The Weather Outside is Frightful goes live
. Chilling monsters, cool subclasses, dangerous encounters in the frigid wastes, and a cold-hearted adventure for 5E all in one book.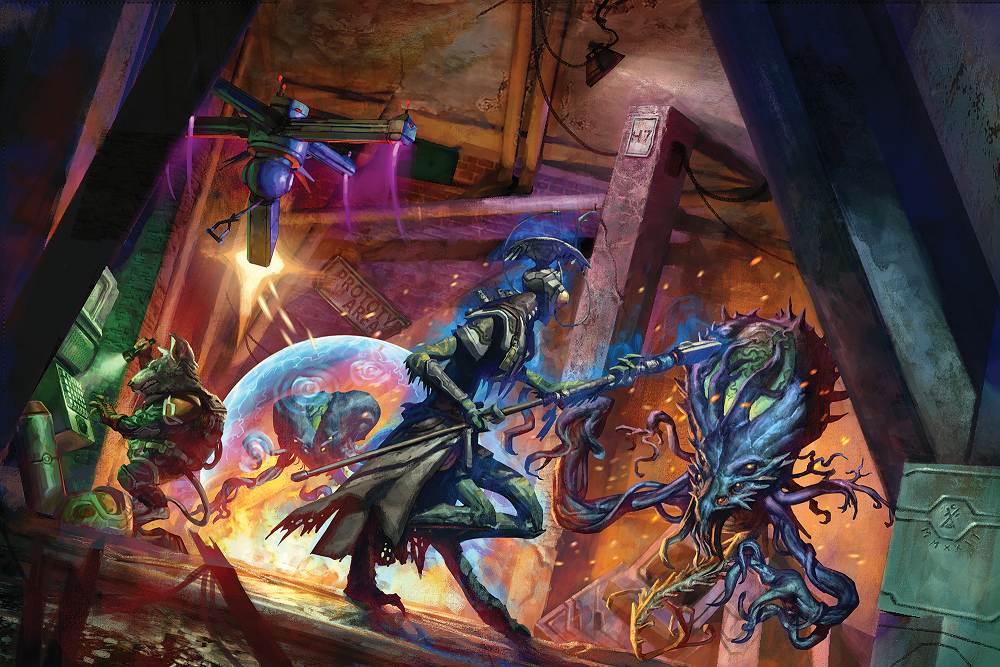 Paizo announced a partnership with Type40 to produce props and artifacts for Pathfinder and Starfinder
. From the press release:
Type40 is very proud to announce our new partnership with Paizo! We absolutely love the rich and inspiring lore of

Pathfinder

and

Starfinder

and look forward to creating new and exciting ways to help you enjoy your games.

The

Pathfinder

and

Starfinder

tabletop roleplaying games allow you to immerse yourself in exciting adventures with your friends. You can travel across the fantastical lands of Golarion, discovering unknown adventures where you can unleash your hero in

Pathfinder

! If you'd like to venture further, you can journey across the galaxy aboard your starship, exploring an amazing science-fantasy universe full of aliens, magic, and adventure in

Starfinder

!
Paizo also released the Drift Hackers Players Guide, a free PDF download companion for the upcoming Drift Hackers Adventure Path
. The eight-page PDF includes new backgrounds available for new character and a selection of new gear. Plus those who have played previous adventure paths can gain an additional benefit carrying over into this story including
Against the Aeon Throne, Drift Crashers,
and
The Liberation of Locus-1
. The first adventure in
the Drift Hackers trilogy, A Light in the Dark, is scheduled for release on December 14
and is for a party of 7th level characters.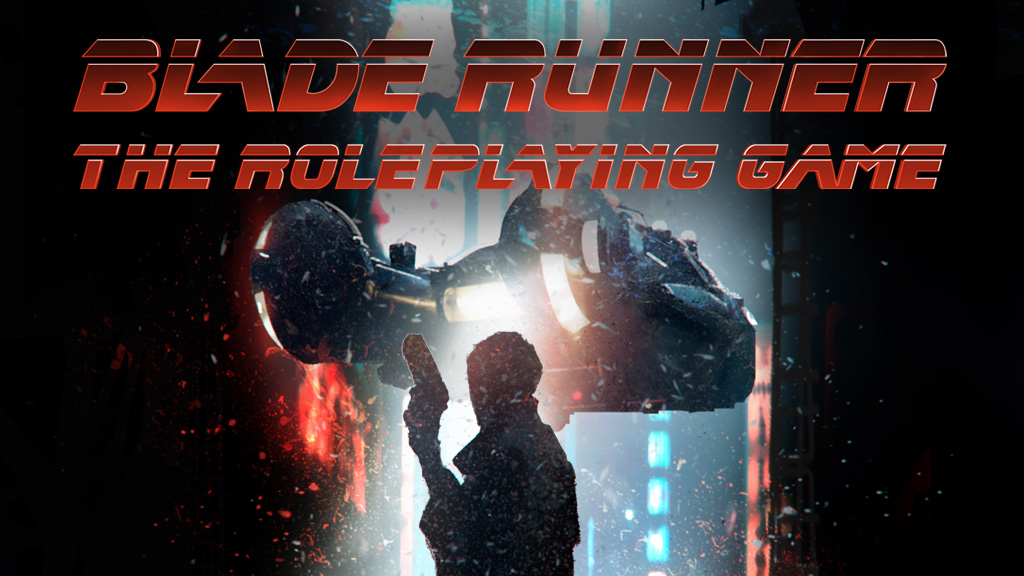 Free League Publishing announced the retail release date for Blade Runner: The Roleplaying Game
. Voted the most anticipated new RPG of 2022 here on EN World, the
Blade Runner
RPG will launch with a core rulebook, gamemaster's screen, and starter set will begin shipping on December 13. Pre-orders of the physical edition from Free League's website will also include day-one access to the PDFs. The hardcover core rulebook is available for kr518 (US$50.26, £41.04) while the starter set (which includes a streamlined version of the rules, the starter adventure
Electric Dreams
, pre-generated characters, a map of 2037 Los Angeles, 26 full-color player handouts, a Time Tracker sheet, 70 custom cards, and eight custom engraved dice) will be kr488 (US$47.35, £38.66) with multiple bundles available at a discount. And if any Kickstarter backers are worried, Free League stated "If you are still waiting for your copy, rest assured that we are working very hard with our distribution partners to make sure that all Kickstarter orders are sent ahead of release day."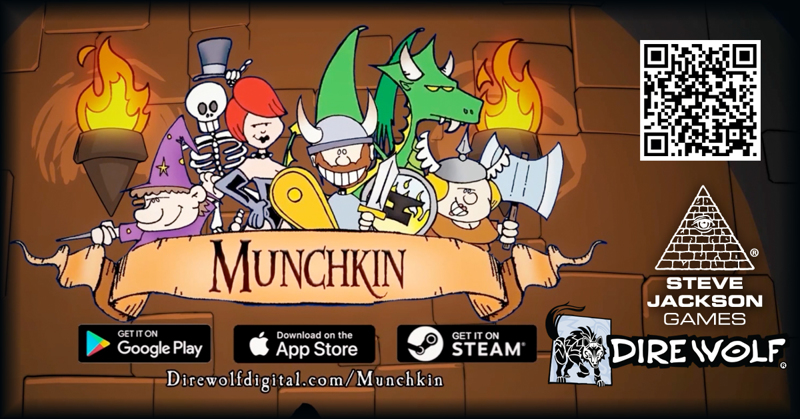 Steve Jackson Games and Dire Wolf Digital announced the launch of the early access to Munchkin Digital, a video game version of the popular parody card game
. The game is available for Windows and Mac currently featuring multiplayer and a solo mode, and cross-platform play. The Early Access period is expected to last between one to three months, after which the game will expand to Android and iOS devices through the Google and Apple App Stores, respectively.
You can pick up the game now on Steam for $14.99
.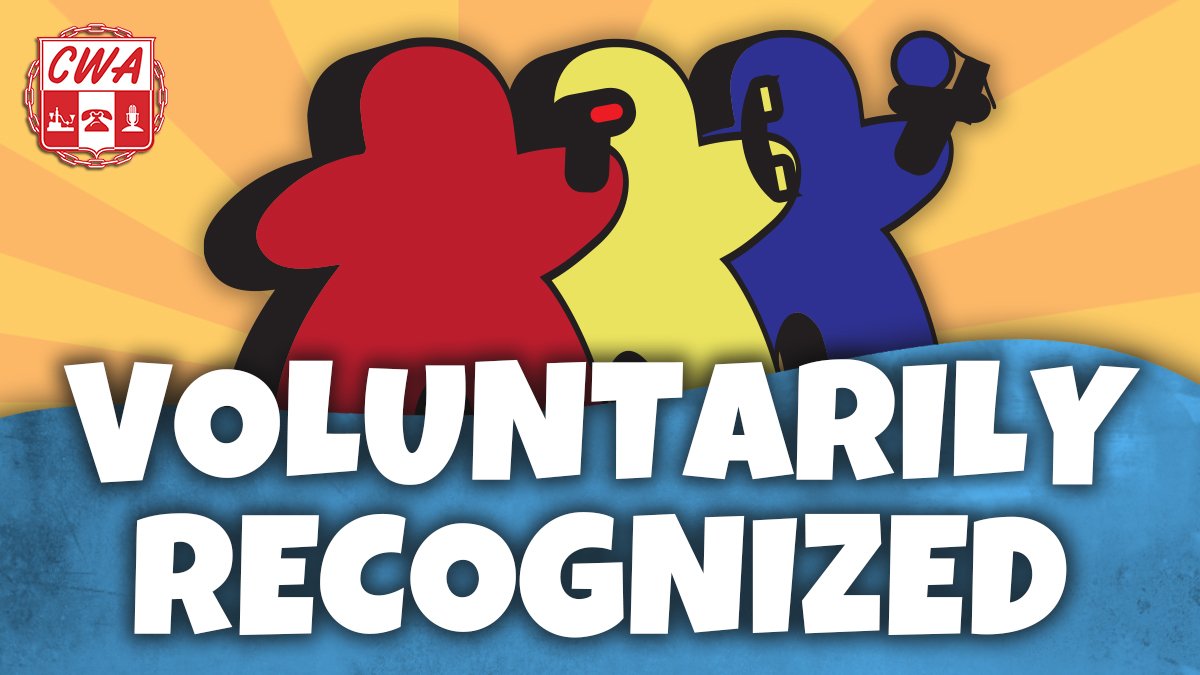 Two bits of labor organization news for the TTRPG scene this week.
Noble Knight Games United announced that the retail and online store Noble Knight Games has voluntarily recognized the union
. The announcement came ahead of a scheduled December 8 vote held by the employees. In early November, Noble Knight Games hired "union-busting" law firm National Labor Relations Advocates and then attempted to contest the eligibility of around half of the workers seeking to organize to vote and join the union. The union posted the announcement that Noble Knight Games recognized the union on Thursday:
We received word from ownership this morning. After careful discussion and feedback from the workers, Noble Knight Games has made the decision to recognize our union. We're feeling ecstatic and we have a very important ask of you all... Show NKG some love. They've expressed to us their intent to be reasonable and to bargain in good faith. Tag the official accounts with supportive words, leave celebratory reviews, & express your excitement for the future of NKG and the community! We truly love working here and... we want NKG to thrive. We're honored and grateful to serve such a supportive community in Madison, the US, and around the world. We appreciate everything you have done and hope you'll continue support as we enter the bargaining phase!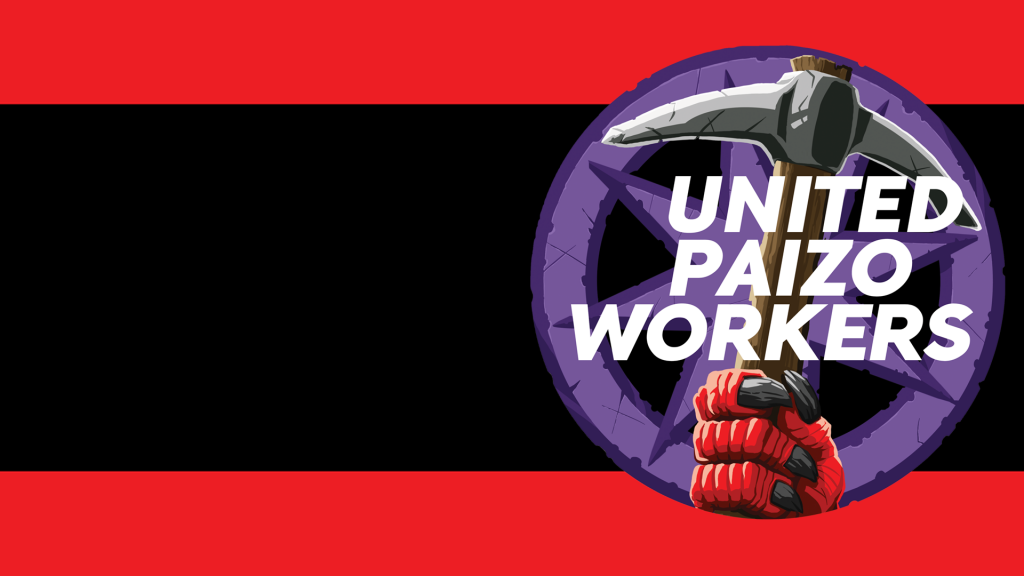 And speaking of the bargaining phase,
United Paizo Workers announced progress in their contract negotiations with Paizo
. So far the union and management have reached tentative agreements on benefits, hours of work, remote work, and time off. According to the announcement, "Only a handful of articles remain before a complete CBA is ready for ratification." The next step following a complete Collective Bargaining Agreement (CBA) would be for members of the union to vote whether or not to ratify the terms.
Game designer Mike Wokasch won a default judgement against board game publisher Ox Eye Media
. Wokasch filed the lawsuit against Ox Eye claiming unpaid royalties, failure to provide royalty reports, and other contract breaches in publishing the second printing of the board game
Starving Artist
. Ox Eye Media did not respond to the lawsuit in Wisconsin Circuit Court, resulting in a default judgement in Wokasch's favor. Ox Eye Media's other games include
7 Summits, Claim, Sovereign Skies,
and
Gladius
. The court awarded Wokasch $3,264.50 in damages and attorney's fees, which Ox Eye must pay in full within 15 days or else submit a Financial Disclosure Statement.
That's all from me for this week! Don't forget
to support our Patreon
to bring you more gaming news content. If you have any news to submit, email us at
news@enpublishingrpg.com
, and you can get
more discussion of the week's news on Morrus' Unofficial Tabletop RPG Talk
every week. You can
follow me on Twitch to get notifications when I go live,
follow me on Mastodon for RPG chat and general nonsense
,
subscribe to Gamer's Tavern on YouTube for videos on gaming history, RPG reviews, and gaming Let's Plays
, or you can listen to
the archives of the Gamer's Tavern podcast
. Until next time, may all your hits be crits!
Note: Links to Amazon, Humble Store, Humble Bundle, and/or DriveThru may contain affiliate links with the proceeds going to the author of this column.