Hello everyone, Darryl here with this week's gaming news! New D&D product not announced (yet), industry sales figures for the summer of 2019, Asmodee/Fantasy Flight layoffs spark discussions of the company's future, new
Genesys Syste
m setting announced,
Fallout
RPG playtest applications, previews of upcoming
Pathfinder 2e
and
Starfinder
releases, and a lot more!
Don't forget you can catch up on all the news every week with Morrus' Unofficial Tabletop RPG Talk! This week, Emmy Allen joins us to talk about their
new OSR roleplaying game, Esoteric Enterprises
.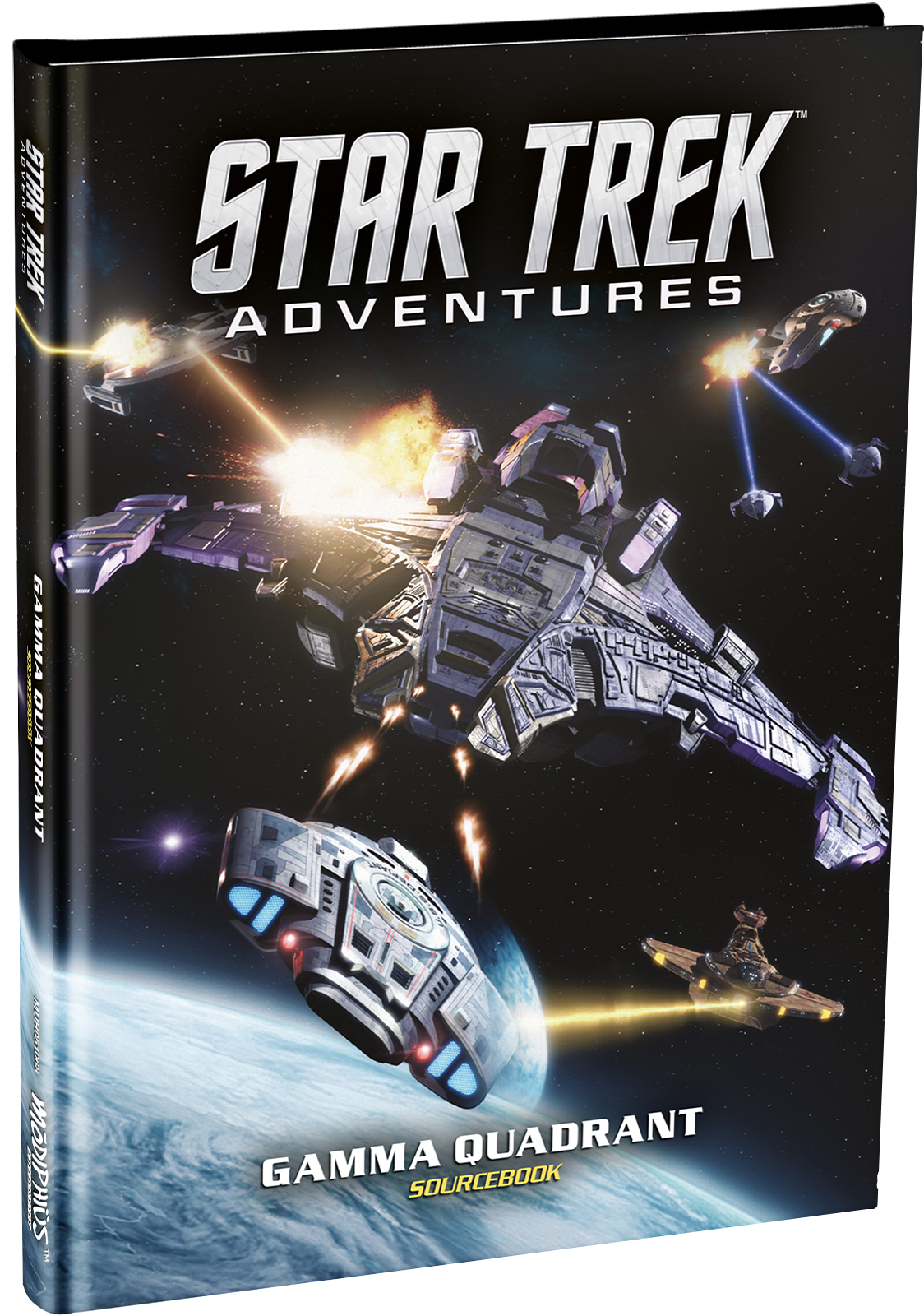 In case you missed it on EN World this week: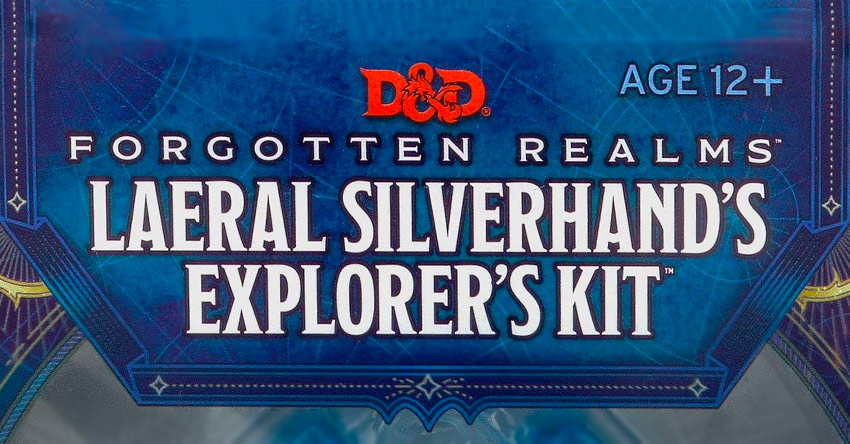 I was originally hoping to bring you the title of the new Dungeons & Dragons release due out March 17
as a listing showed up
on Amazon as "Dungeons & Dragons March Release Book (Title Announced January 9th"
. However, the announcement
has been delayed until this Monday, January 13
. The listing's odd title mostly likely is an attempt by Wizards of the Coast to prevent Amazon from accidentally leaking announcements early. Most speculation involved another leaked product that
was later officially confirmed, the Laeral Silverhand's Explorer's Kit
, a dice set that includes a map of the Sword Coast and twenty illustrated cards featuring different locations and characters from the Forgotten Realms. The dice set has the same release date as the unnamed upcoming book, March 17, and is available for pre-order with a retail price of $29.99.
The untitled release is also available for pre-order currently listed with a retail price of $49.95 as a hardcover weighing 1.2 pounds
.
Fantasy Flight Games and Asmodee US had large layoffs earlier this week, including the closing of Fantasy Flight Interactive
. Neither Fantasy Flight nor their parent company Asmodee have made an official statement regarding the layoffs, but so far all we have are reports from some employees affected. Rumors include that the majority if not the entirety of the roleplaying game department has also been laid off, and speculation has run from a restructuring requested by owners PAI Partners to reduce costs, a possible sale of the company, or the possibility it will be closed down entirely. However, all these are pure speculation and rumor at this point as we have no information, and both Asmodee and Fantasy Flight have continued to announce new products after the layoffs happened (see below for one such announcement).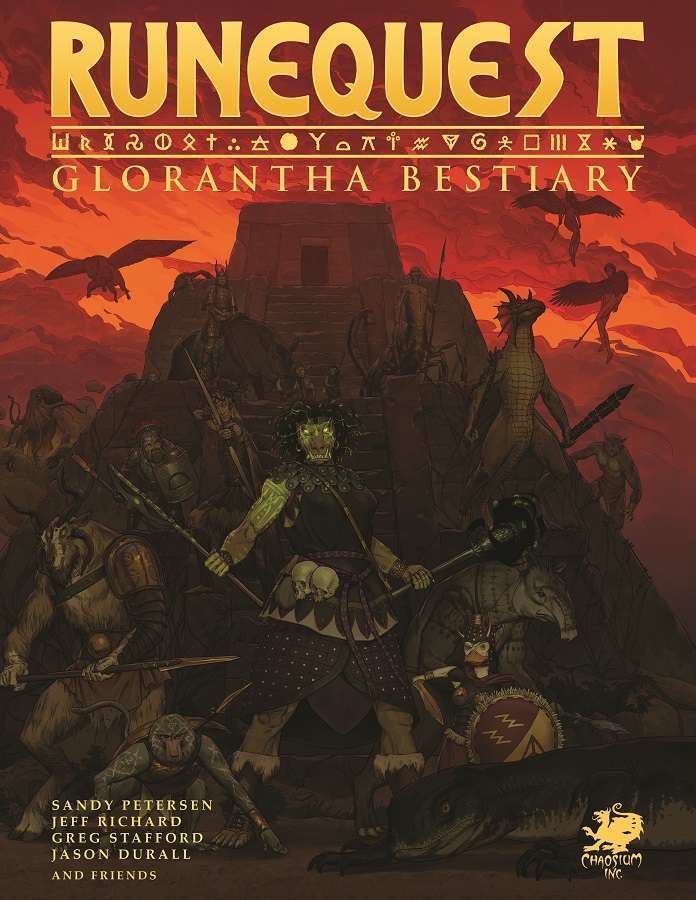 The RuneQuest Glorantha Bestiary is currently pay-what-you-want for a limited time, though there's a slight catch
. Chaosium has requested that all those who download the book donate its retail price of $19.99 to charities supporting the recovery from the wildfires in Australia. Charities suggested for the promotion include:
The promotion will continue for a full week, ending on Sunday, January 12.
ICv2 released their quarterly sales tracking from hobby stores for the summer of 2019
. Data tracking runs from May through August and comes from self-reporting by hobby stores and distributors. The rankings seem just about what you'd expect, with
Dungeons & Dragons
taking the top spot followed by
Pathfinder 2nd Edition
in second,
Shadowrun 6th Edition
in third,
Vampire: The Masquerade 5th Edition
in fourth, and Fantasy Flight Games's
Star Wars
in fifth. What's interested is that, last quarter,
Pathfinder
was in the fifth-place spot as it was before the release of 2nd Edition, while
Starfinder
was in second place. Yet now
Starfinder
has dropped off completely in the wake of
Pathfinder 2nd Edition
's release and the release of
Shadowrun 6th Edition
. Another interesting trend is that, according to the report,
Dungeons & Dragons
core rulebooks aren't growing in hobby stores (who can't compete with the price cuts from mass-market outlets like Amazon who sell almost at-cost) yet Wizards of the Coast still takes the top spot in hobby stores.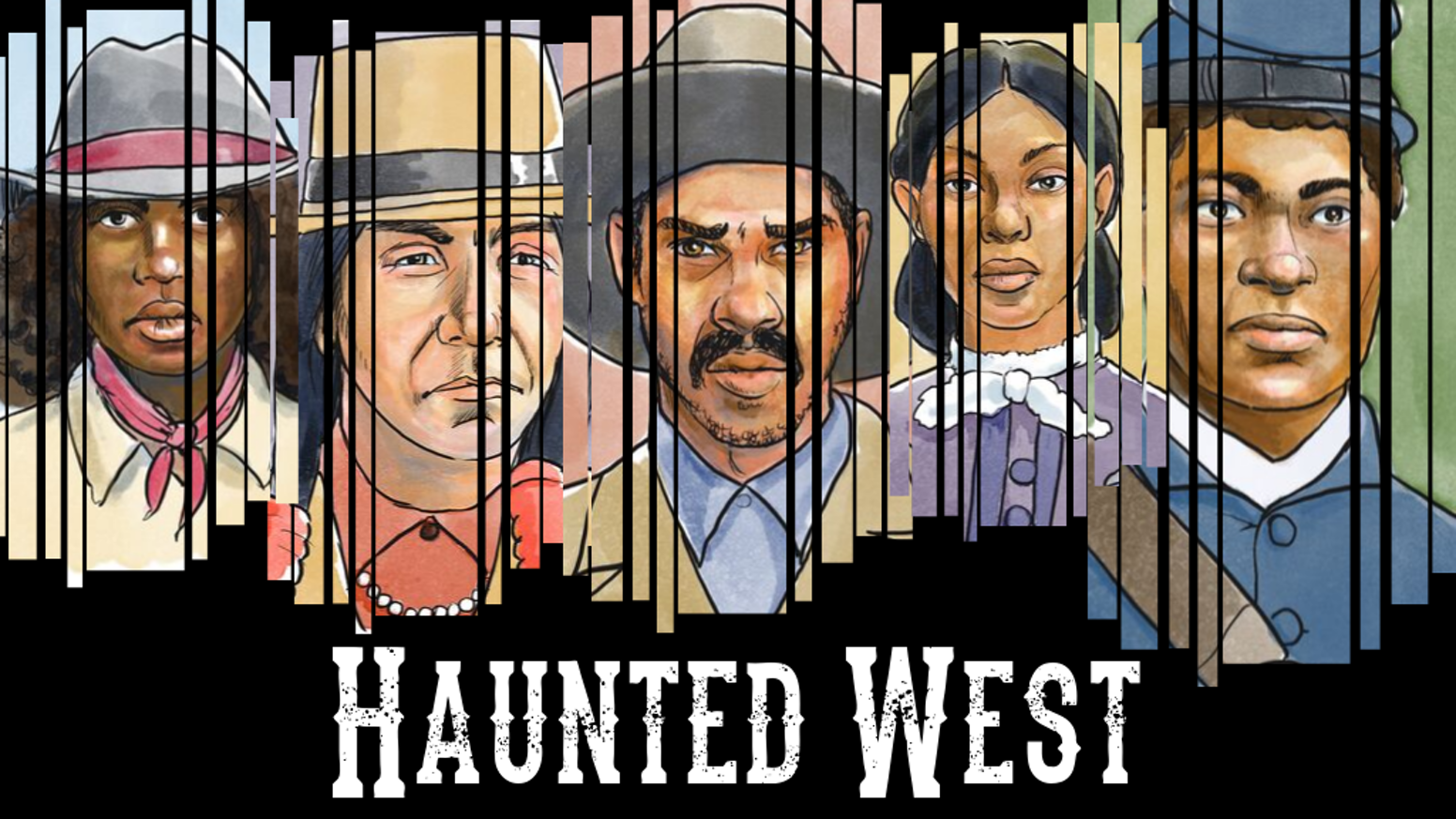 Speaking of popular games, voting is now open for the Most Anticipated Tabletop Roleplaying Game of 2020
. Over fifty brand-new titles have been nominated by you, the EN World readers, over the last month so we've got a big year to look forward to. Voting is open until Tuesday, January 14 and you can vote for as many games as you like. Remember, to qualify for the poll, a game must be a stand-alone roleplaying game core rules (so no sourcebooks, expansions, settings, accessories, adventures, campaigns, adventure paths, etc.) and must currently be scheduled for a release sometime in the year 2020.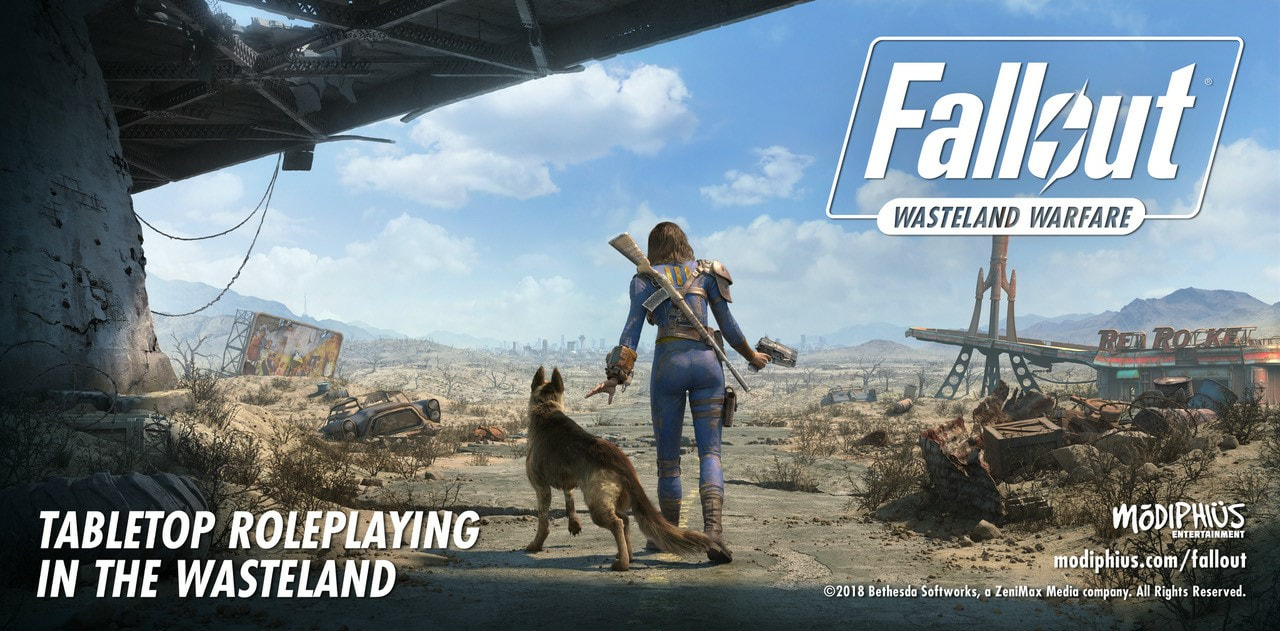 And speaking of one of those releases, Modiphius has opened sign-ups for a closed beta test of the Fallout Roleplaying Game
. This is not for the current roleplaying game available now, which is an extension of the miniature skirmish game
Fallout: Wasteland Warrior
but the full stand-alone tabletop RPG using Modiphius's 2d20 System rules. All you need to sign up is your first and last name and email address so it's not a lengthy application process, though you must agree to sign an NDA if you are selected. The deadline for signing up is Monday, January 13 and, while not everyone who signs up will be accepted, Modiphius has not stated what criteria they will use to select playtesters at this time.
Another nominee for the Most Anticipated RPG poll, the Warhammer: Age of Sigmar: Soulbound launch line-up has been announced by Cubicle 7
. The core rulebook is expected in the first quarter of 2020 in PDF and will feature all the rules needed to play. A Starter Set is scheduled for a release in the second quarter that will feature a 48-page adventure that doubles as a rules introduction, a 64-page city gazetteer for Brightspear, five pre-generated characters, rules reference sheets, and all the dice and tokens needed to play the game. Finally, the Gamemaster's Screen looks to be the standard four-panel landscape screen with wraparound art we've come to expect along with a 32-page booklet with five different adventures for each of the five Cities of Sigmar for a total of twenty-five adventures.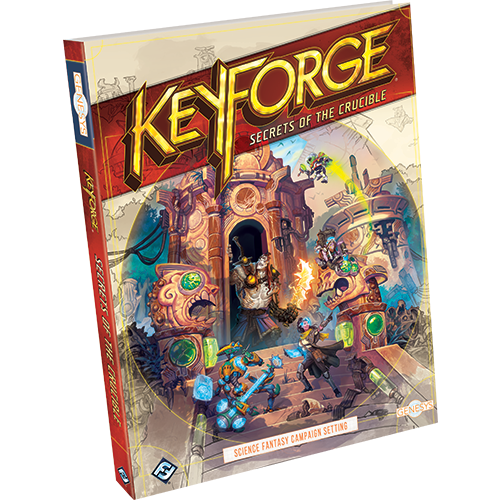 Despite the previously-stated layoffs, Fantasy Flight Games is still announcing new products for their tabletop roleplaying game line, including a tie-in to one of their board games.
Keyblade: Secrets of the Crucible is a campaign setting book for the Genesys Roleplaying System
. Based on the random deck card game designed by Richard Garfield, the campaign setting book takes place in an artificial world created by the enigmatic Architects that mixes advanced technology with ancient magic. The 272-page sourcebook will include new character creation options, new weapons and armor, new skills, new adversaries, and a brand new adventure builder. The book requires the
Genesys System
core rules to play and will be available in the second quarter of 2020 with a retail price of $49.95.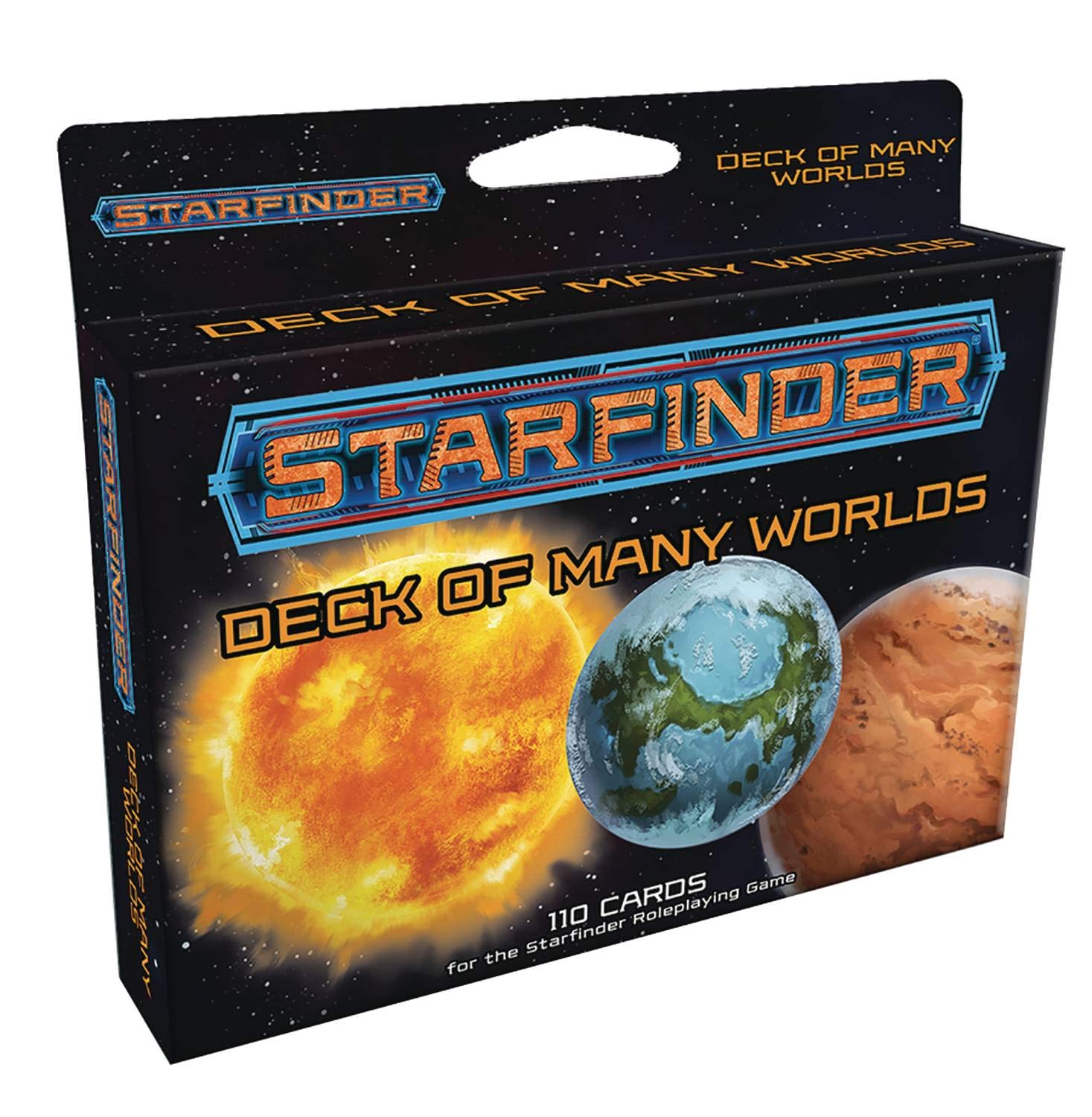 Starfinder has a new resource on its way next month, the Deck of Many Worlds random planet generator
. This 110-card deck can generate millions of different planets, each in just a matter of seconds complete with planet type, biomes, dominant species, levels of technology and magic, where the planet's culture stands on the Law/Chaos and Good/Evil axes, and other characteristics. The deck will be available in hobby stores and from Paizo directly later this month
and in mass-market outlets in early February with a retail price of $19.99
.
Paizo also started previewing its next big release for Pathfinder 2nd Edition, the Lost Omens: Gods and Magic sourcebook
. The preview features a new mechanic called "Divine Intercessions" that reflect some way in which the Gods directly influence the world in the form of boons and curses. Three examples are given, two minor boons and one each for minor curse and major curse, and indicate that the Divine Intercessions in the book will be specific to each deity. For example, the minor boon from Shelyn allows a character to turn a failure on a Diplomacy check into a critical success, but only when that check would "serve to increase love or offer a chance of redemption".
The Lost Omens: Gods and Magic sourcebook is available for preorder now with an expected release in late January or early February and a retail price of $34.99
.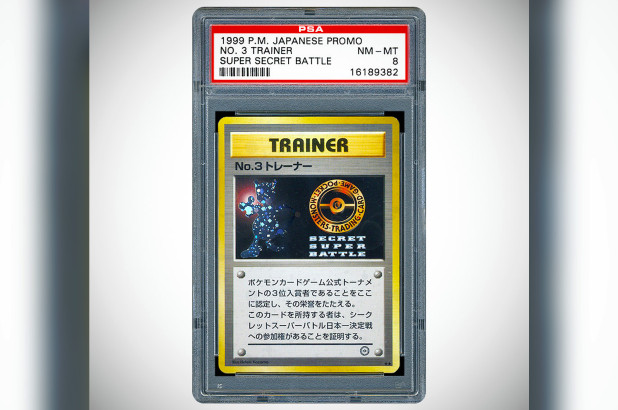 Marwan Alkhaja filed a lawsuit for $150,000 against a shipping depot after a rare Pokemon card went missing in transit following an online auction
. The card is a one-of-a-kind Japanese card titled "Trainer No. 3" and was awarded as third prize in the 1999 Super Secret Battle tournament. Alkhaja purchased the card from eBay in November of 2018 for $60,000 and it was insured with the United States Postal Service for $50,000 to be delivered to him in Dubai. According to the lawsuit, shipment tracking shows that the card was delivered to Dubai-based but US-located shipping owned by Aramex International before disappearing after arriving at the Queens, New York warehouse. The lawsuit is seeing damages in the form of $60,000 for the price paid for the card plus legal fees and punitive damages for the reckless and willful disregard in his treatment. The story is making the rounds in national news as Alkhaja's lawyer is Mark Zaid, who is also representing the whistleblower in the impeachment process of United States President Donald Trump.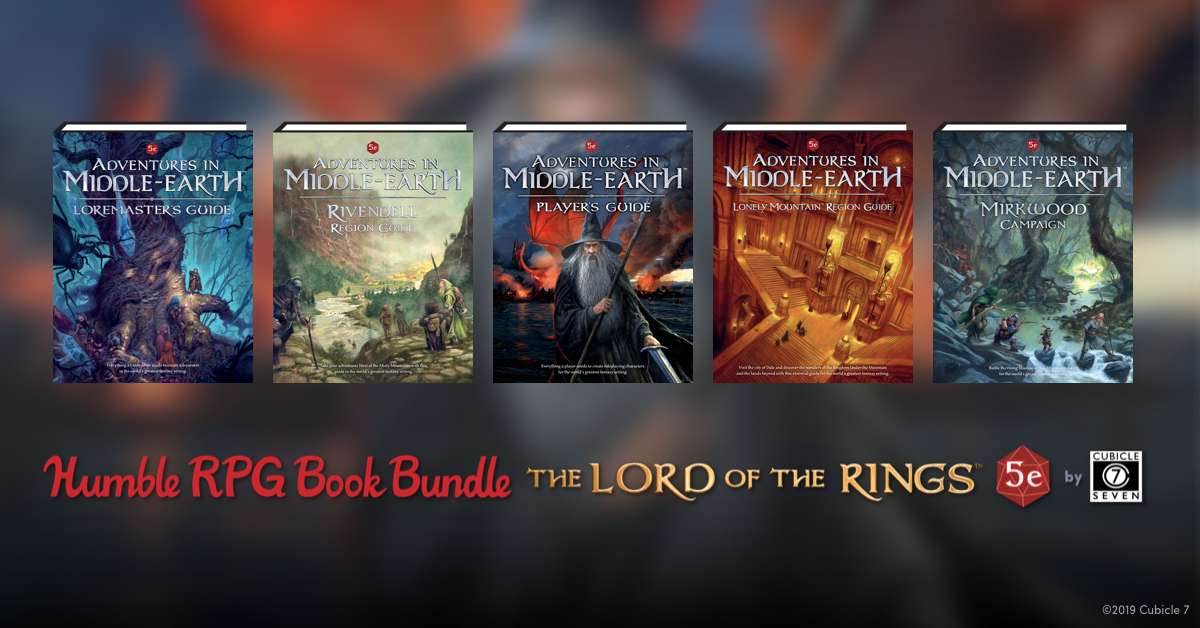 There are
still a few days left to pick up the Lord of the Rings 5e Bundle from Cubicle 7 and Humble Bundle
. The bundle features digital copies of every single book save one from the
Adventures in Middle-earth
5e-compatible roleplaying game (
the missing book is the most recent release, Rohan Region Guide
).
Adventures in Middle-earth
represents the first time in the 45+ year history of tabletop roleplaying games that arguably the most influential fantasy property, J. R. R. Tolkien's
The Hobbit
and
Lord of the Rings
, has been available to play officially in any version of the most popular roleplaying game system,
Dungeons & Dragons
. This bundle may also represent one of your last chances to pick up this library as Cubicle 7 announced last year that their license to the Tolkien IP will expire sometime this year. This bundle runs until Wednesday, January 15, and benefits the charity Worldbuilders.
The Complete Illustrated Book of Conjuration is pretty much what it says on the tin, an illustrated guide to 86 new spells in the Conjuration school ready for use in your Dungeons & Dragons 5e games
. This 100-page book will feature more than forty illustrations to help bring to life the new spells that include names like
hail of thorns, ice knife, arms of Hadar, ensnaring strike, tidal wave,
and
black tentacles
. The PDF is available for a $10 pledge, the softcover for $15, hardcover for $25, and more pledge levels featuring combinations of digital and physical rewards plus options to pick up the two previous releases covering the Necromancy and Divination domains. This project is fully-funded and runs until Tuesday, January 14.
Anyone who has ever used a virtual tabletop to play a game knows the biggest challenge can be finding the right tokens for planned adventures. I'd personally love to have the problem of having too many tokens to choose from,
which is exactly what Ten Thousand Tokens for Fantasy RPGs threatens
. This is another campaign that's what it says on the tin, there are 10,000 transparent PNG tokens for traps, treasure, terrain, hazards, statues, and anything else you need to flesh out a map, ready to import into Fantasy Grounds, Roll20, or any other virtual tabletop. You can get a pre-picked assortment of 500 tokens for AU$25 (about US$18), 1000 tokens for AU$45 (about US$31), 2000 tokens for AU$80 (about US$65), 5000 tokens for AU$199 (about US$137), or all ten thousand for AU$350 (US$241). This project is fully-funded and runs until Tuesday, January 21.
That's all from me for this week! Don't forget
to support our Patreon
to bring you more gaming news content. If you have any news to submit, email us at
news@enworldnews.com
, and you can get
more discussion of the week's news on Morrus' Unofficial Tabletop RPG Talk
every week. You can
follow me on Twitch where I'll finish up The Outer Worlds this weekend and start Gabriel Knight with Shadowrun and Vampire designer and professional voice actor Kevin Czarnecki joining me,
subscribe to Gamer's Tavern on YouTube for videos on gaming history, RPG reviews, and gaming Let's Plays
, or you can listen to
the archives of the Gamer's Tavern podcast
. Until next time, may all your hits be crits!
Note: Links to Amazon, Humble Store, Humble Bundle, and/or DriveThru may contain affiliate links with the proceeds going to the author of this column.