Hello everyone, Darryl here with this week's gaming news! Hints at more
Dungeons & Dragons
releases for 2021, a new RPG based on the SCP web fiction, E3 news for
D&D
and
Vampire: The Masquerade
video games, and more!
Don't forget, you can get all the news every week with
Morrus' Unofficial Tabletop RPG Talk
!
This week, Morrus and Peter are joined by Travis Vengroff to talk about the Dark Dice podcast and playing D&D with Jeff Goldblum
.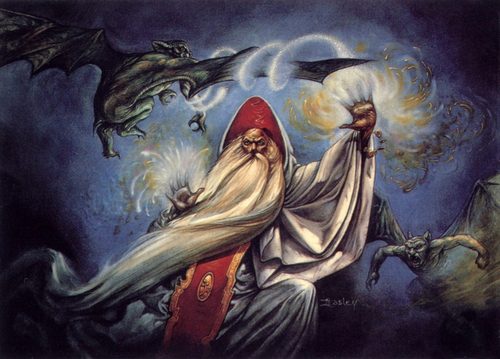 In case you missed it elsewhere on EN World this week:
So we got a lot more
Dungeons & Dragons
news this week. First,
Wizards of the Coast D&D Executive Producer Ray Winninger announced that there will be three new major books this year
and not just the two announced last week. Aside from
September's The Wild Beyond the Witchlight
from Chris Perkins and
November's Strixhaven: Curriculum of Chaos
from Amanda Hamon, a third book is on its way led by James Wyatt between those two books.
Morrus' speculation is that it will be a new Draconomicon possibly leading into Dragonlance
, but we won't know for sure until G4 D&D live event this July (
unless Amazon decides to give us another unscheduled "sneak preview"
).
Speaking of the D&D Live event,
a new charity stream was announced benefiting Extra Life featuring host Kate Welch
and featuring Jack Black, Reggie Watts, Lauren Lapkus, Kevin Smith, Jason Mewes, and one other special guest yet to be announced.
That wasn't all of Ray Winninger's Twitter announcements about Dungeons & Dragons books in development
.
"As I've mentioned on a couple of occasions, there are two more products that revive "classic" settings in production right now.

"The manuscript for the first, overseen by [Chris Perkins], is nearly complete. Work on the second, led by [F. Wesley Schneider] with an assist from [Ari Levitch], is just ramping up in earnest. Both are targeting 2022 and formats you've never seen before.

"In addition to these two titles, we have two brand new [D&D] settings in early development, as well as a return to a setting we've already covered. (No, these are not M:tG worlds.)

"As I mentioned in the dev blog, we develop more material than we publish, so it's possible one or more of these last three won't reach production. But as of right now, they're all looking great."
That means, in addition to previous announcements, there will be two classic settings returning in 2022 in a new format, two brand new non-M:TG settings, and one classic setting returning to
Dungeons & Dragons
. What does "in a new format" mean exactly? Well, Wizards of the Coast CEO Chris Cocks spoke with Games Industry that there will be six new video games coming out over the next five years for
Dungeons & Dragons
. Aside from
Baldur's Gate 3
currently in early access and
Dark Alliance 3
coming out later this month, that leaves four games. My personal speculation (with no evidence to back it up so a complete educated guess on my part) is that at least one of these will be a mobile game in some way.
As for the others, the Games Industry interview seems to imply that there will be a Dragonlance video game
.
So that's a lot of new book announcements that haven't actually been announced. For a time, there may have been a place to get some idea,
the new Wizards of the Coast survey over the future of Dungeons & Dragons
. Possibly. I can't tell you for sure as I did not take the survey since, in order to participate, you must agree to a Non-Disclosure Agreement under punishment of "fines and/or further liabilities" for discussing the contents. As a journalist working in tabletop RPGs, that's not really an agreement I can make, so I have no idea what was in the survey. Why the past tense?
The survey is already down
. Whether Wizards of the Coast got everything they needed during the few days the survey was live or if they took it down due to backlash from the NDA is unclear.
Between all the new announcements, the
Magic: The Gathering
crossover set, the upcoming video games, and the film, Wizards of the Coast expects a lot of interest in the game from new players.
And they want to prepare game stores for the influx of new players with free supplements
. Each Wizards Play Network store will receive an introductory adventure set in the Forgotten Realms along with Adventures in Forgotten Realms Spellbooks for participants in the second pre-release event. Additionally, customers who purchase any
Dungeons & Dragons
products will receive a Welcome Booster card set. Stores will receive twenty copies of each of the three promotional items starting this week in the United States and on June 25 in Europe, Japan, and Asia-Pacific countries.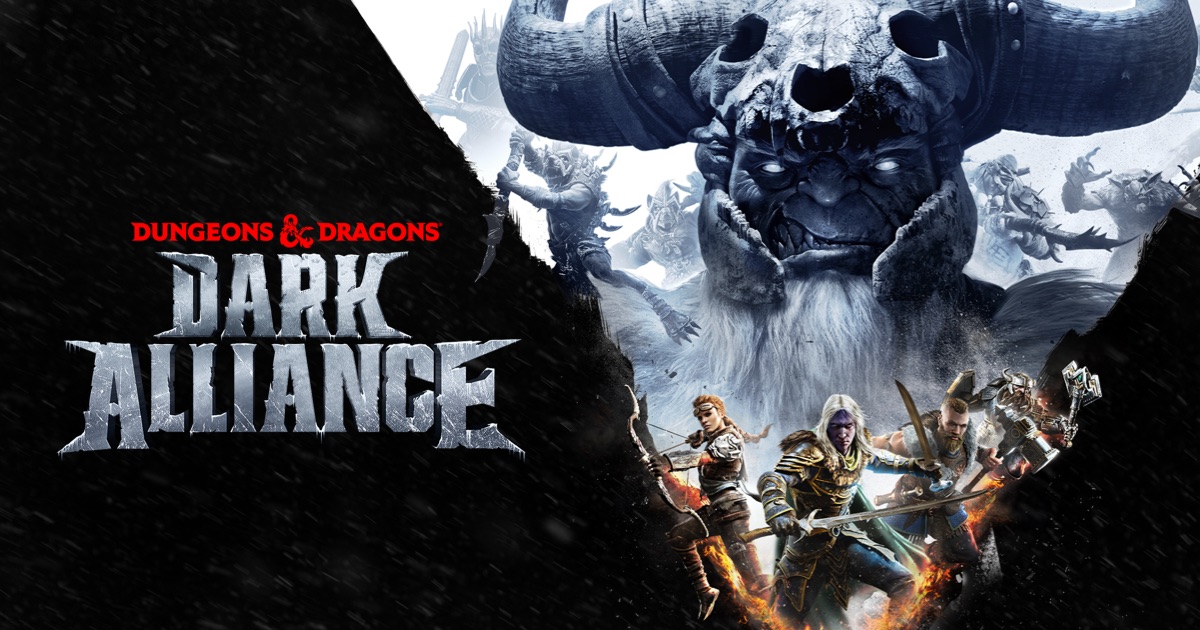 We're still not done with
Dungeons & Dragons
news, as the video game conference E3 was this weekend (though in an online capacity).
During the Microsoft/Bethesda showcase, we got a release date for Dark Alliance 3 of June 22, 2021
– Yes, this Tuesday. The game comes out for Windows PCs, Xbox One/Series X/S, and Playstation 4/5. Preorders are available now with pre-install (meaning you can download and install the game now so you're ready to play when it unlocks on Tuesday) for the Standard Edition at $39.99, a Deluxe Edition with the
Echoes of the Blood War
expansions for $59.99, or the Steelbook Edition for consoles for $59.99. Holders of an Xbox Game Pass account (either for PC or for Xbox) will be able to play the game on the day of release as part of their subscription, and cross-play between systems will be available (at least between Xbox consoles and Windows PCs).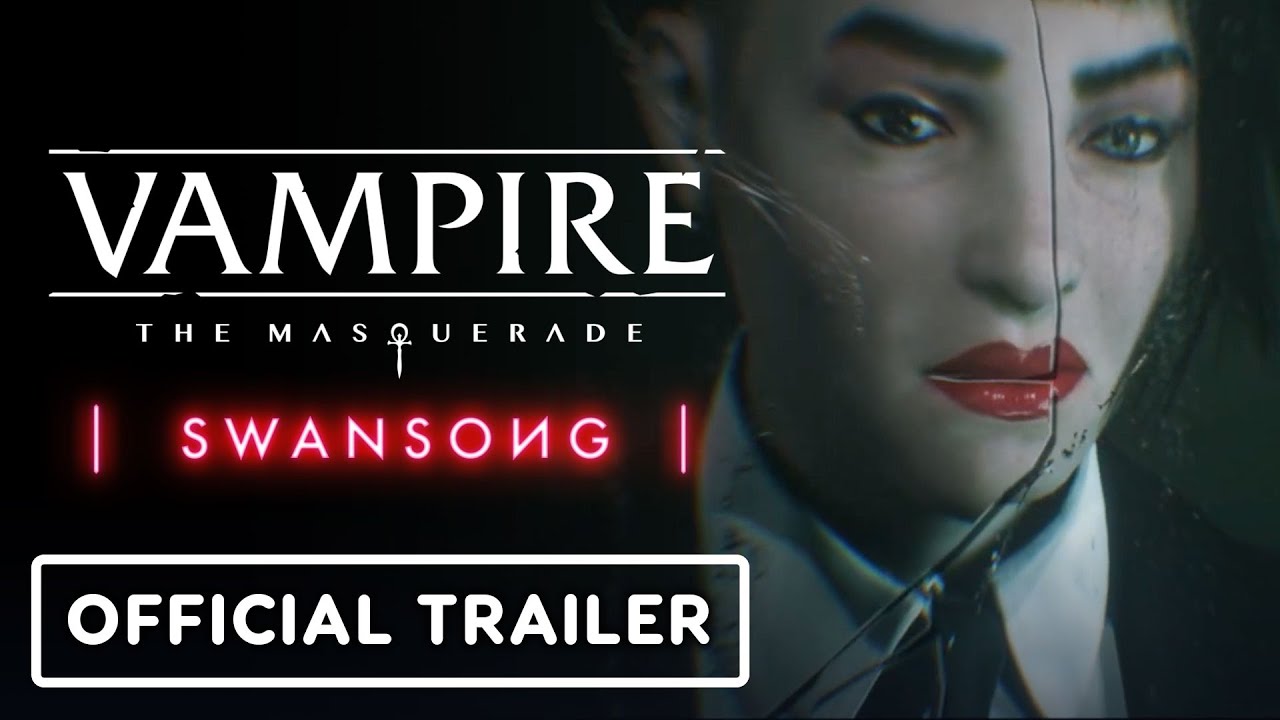 That's not the only tabletop RPG-related video game that got an update at E3,
as Paradox Interactive released a trailer for Vampire: The Masquerade: Swansong
. The narrative-focused game is scheduled for a release this year and weaves between the stories of three different Kindred in Boston, the Ventrue Galeb, the Toreador Emem, and the Malkavian Leysha (the focus of the new trailer). The trio is investigating a shootout that could endanger the goals of the new Prince Hazel Iverson's attempts to strengthen the Camarilla on the East Coast. No firm release date was announced, but previously Paradox has stated that the game, designed by Big Bad Wolf (
The Council
), will release on Microsoft Windows, Nintendo Switch, Playstation 4/5, and Xbox One/Series X/S.

Do you have what it takes to best the Dungeons & Dragons Dungeon Master Challenge
? Wizards of the Coast have launched a design contest that is live now (started Thursday, June 17) with the challenge of a 1000-word entry due in 72 hours for the ultimate Complex Trap. The entries will be judged and the best ten designers will move on to the next challenge this July, with three of those becoming finalists for the September stage of the contest. The final winner will be announced during the D&D Celebration live stream broadcast on September 26, 2021. You'll have to hurry if you want to enter as the deadline for entry is 12:16 PM Pacific Time on Sunday, June 20. Note that all entries, whether you are selected to advance or not, can be used by Wizards of the Coast with or without credit in any future product and you cannot publish the material yourself outside the Dungeon Master's Guild and then only with permission of Wizards of the Coast.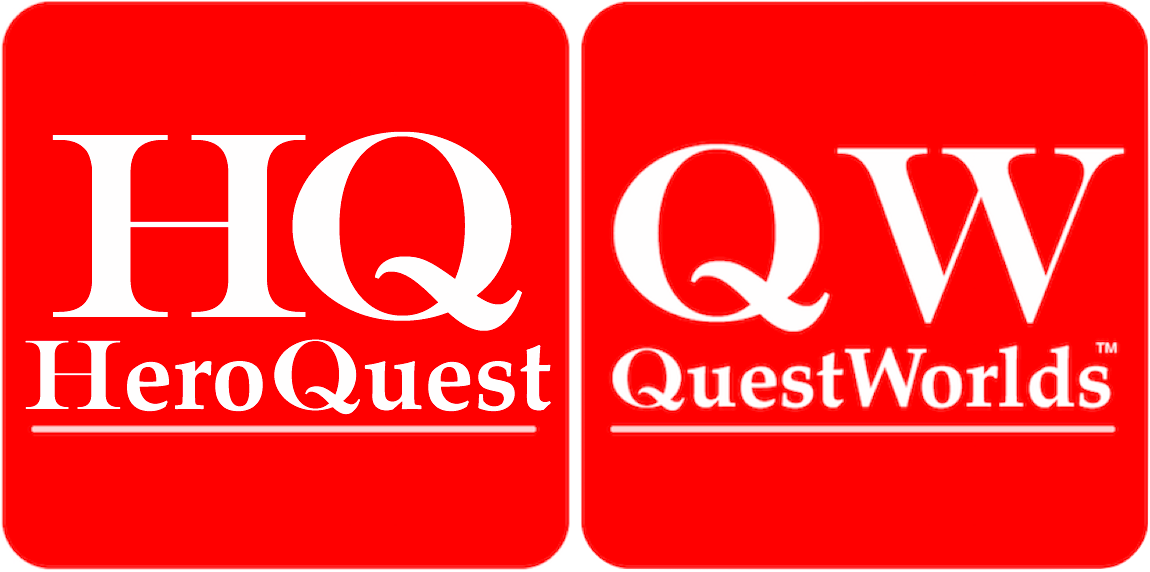 Chaosium announced that all of their HeroQuest titles will soon be unavailable to purchase
. Following the transfer of the "HeroQuest" trademark to Hasbro, all products using that branding will have to be taken out of print. They shouldn't stay gone long as Chaosium intends to bring back the material from the books in the
Questworlds
lines using the same rules as the
HeroQuest
books.
The last day to purchase any of the HeroQuest line will be July 15
, so if there are any books you've wanted for your collection, now is the time to get them.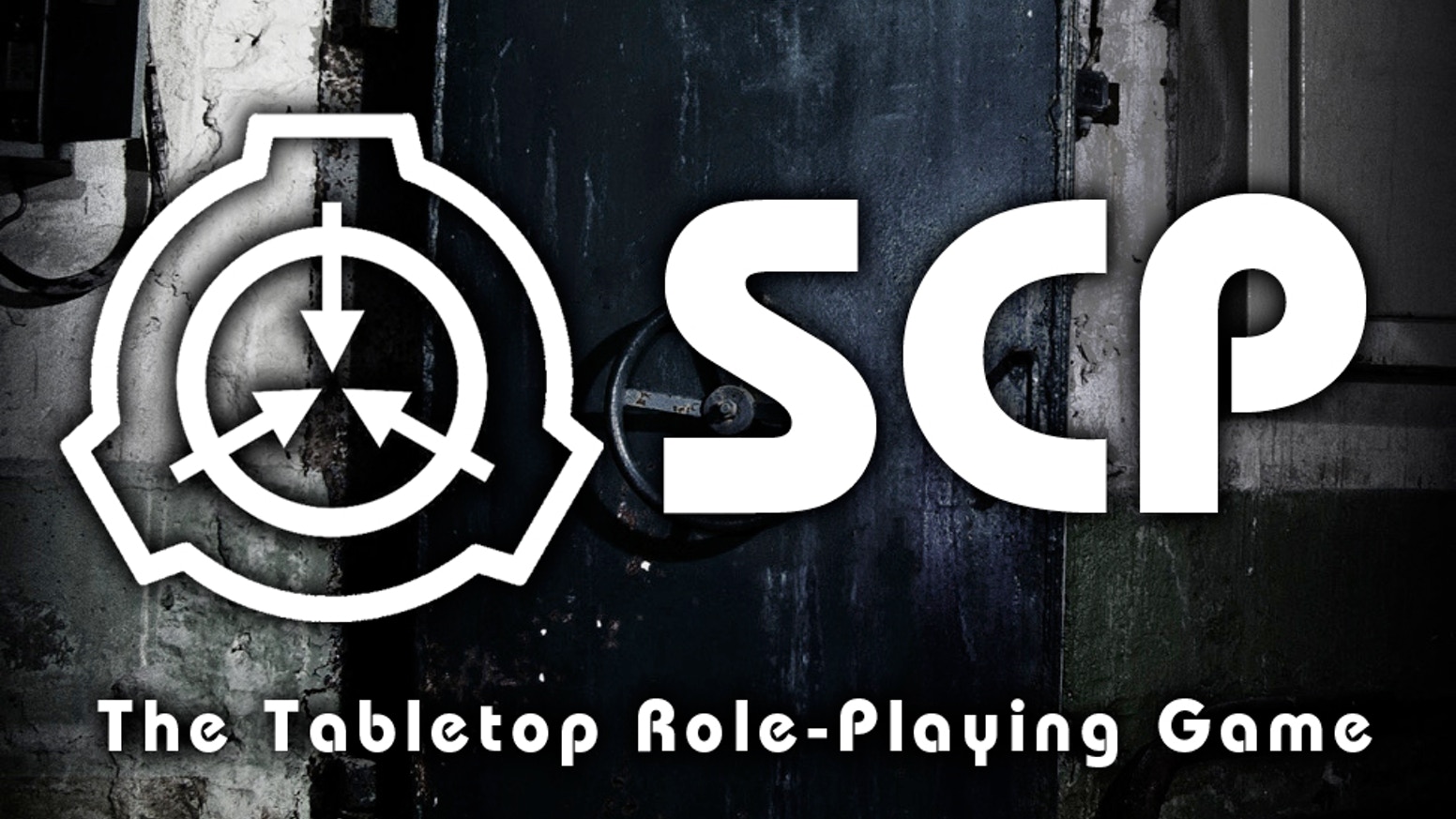 A new roleplaying game from 26 Letter Publishing seeks to go into the paranormal realm of SCP this Monday with SCP: The Tabletop RPG
. SCP (which stands for "Secure, Contain, Protect") is a communal internet fiction project focused on the secretive SCP Foundation who investigates supernatural phenomena. An evolution of "creepypastas", SCP stories are similarly short horror fiction about the things, people, and events the SCP investigates or has in their possession to study. The SCP Foundation draws influences from shows like
X-Files, Twin Peaks,
and
Warehouse 13
while the SCP fiction itself inspired the video game
Control
. The new roleplaying, which was funded on Kickstarter last year, will use the same system as the
CreepyPasta the Role-Playing Game
released in 2018, a buy-dice system using a standard 7-die set.
The SCP: The Tabletop RPG will be available on Monday, June 21 on DriveThruRPG
(though there are several maps and accessories available for purchase now).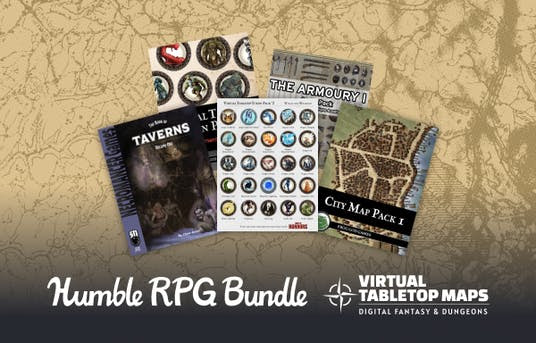 The Virtual Tabletop Bundle from HumbleBundle is a godsend for anyone playing tabletop roleplaying games online
. This bundle over forty-five asset packs ready for use on any virtual tabletop with city/overland maps, battle-scale maps, tokens, markers, accessories, and more with a top pledge level to get everything at only $18. This bundle benefits the Navy-Marine Corps Relief Society and runs until Thursday, July 1.
That's all from me for this week! Don't forget
to support our Patreon
to bring you more gaming news content. If you have any news to submit, email us at
news@enpublishingrpg.com
, and you can get
more discussion of the week's news on Morrus' Unofficial Tabletop RPG Talk
every week. You can
follow me on Twitch to get notifications when I go live,
subscribe to Gamer's Tavern on YouTube for videos on gaming history, RPG reviews, and gaming Let's Plays
, or you can listen to
the archives of the Gamer's Tavern podcast
. Until next time, may all your hits be crits!
Note: Links to Amazon, Humble Store, Humble Bundle, and/or DriveThru may contain affiliate links with the proceeds going to the author of this column.