Hello everyone, Darryl here with this week's gaming news! New head of
Dungeons & Dragons
, PaizoCon going virtual, UK Games Expo Canceled, Gen Con delays event registration,
Temple of Elemental Evil
getting the Reincarnated treatment, Comic Relief plays D&D, and more!
And don't forget, you can get all the week's gaming news with
Morrus' Unofficial Tabletop RPG Talk
. This week, Morrus and Peter are joined by Mark Langworthy to talk about his RPG Devil's Run along with a lot of information about Judge Dredd, Strontium Dog, Rogue Trooper, and the rest of the 2000AD line!
In case you missed it elsewhere on EN World this week…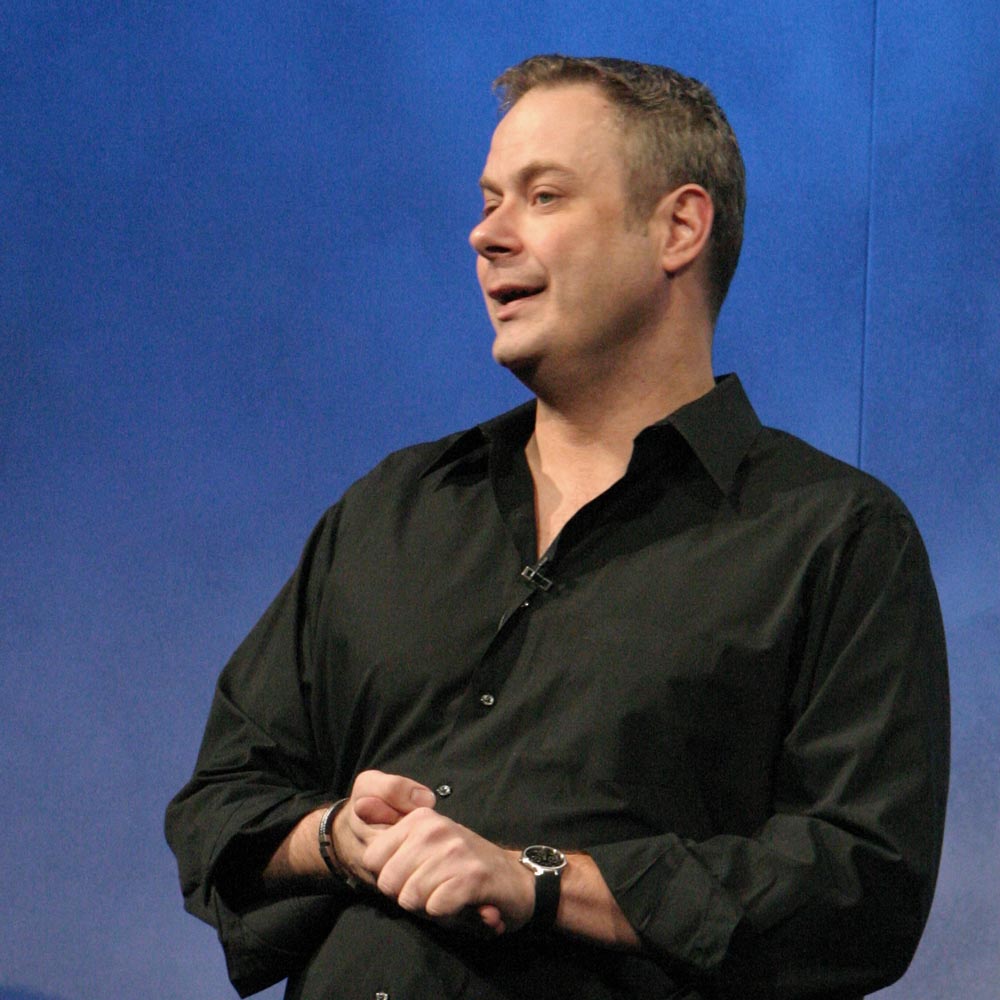 There have apparently been shake-ups at Wizards of the Coast as it came out this week that
Mike Mearls is no longer working on the Dungeons & Dragons RPG and the new head of the team is Ray Winninger
. In a Twitter exchange, Chris Perkins confirmed that Winninger, whose official title is "Flumphmeister", is the head of the D&D RPG team and that both Perkins and Jeremy Crawford report to him. Winninger posted an introduction on Dragon+, "My name is Ray Winninger and I'm the new Executive Producer in charge of the Dungeons & Dragons studio at Wizards of the Coast. In just a few months on the job, I've already been impressed by the skills and the passion of the designers, artists, editors, and production staff who bring you our terrific D&D products. They are a uniquely talented group, and it is an honor to work alongside them." Meanwhile, Mearls has not worked on the tabletop RPG Team since "sometime last year" according to a tweet from Crawford.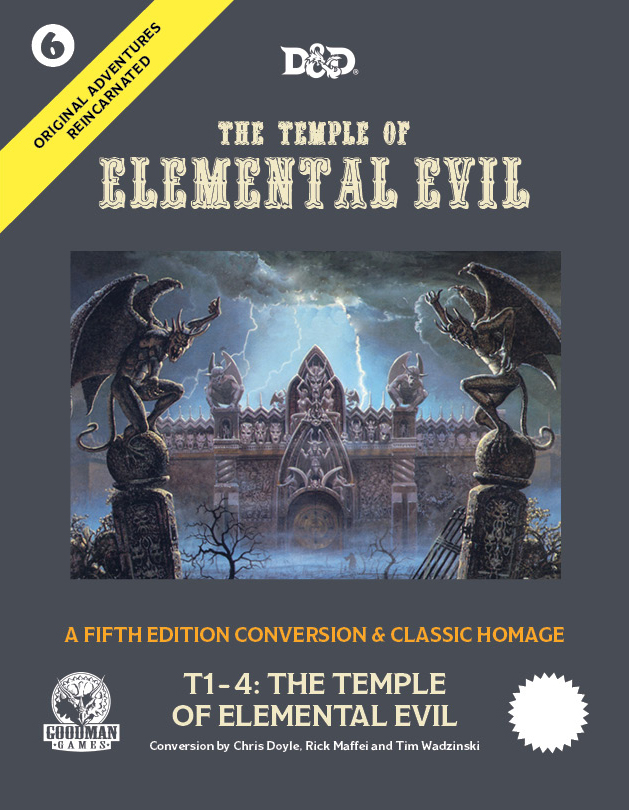 Goodman Games announced the next in their line of Original Adventures Reincarnated, this time the iconic module series T1-4: The Temple of Elemental Evil
. Before the term "adventure path" existed,
The Temple of Elemental Evil
is probably one of the most well-known of the classic era with its only competition being the GDQ series of modules. The module has been reprinted and remade multiple times over the years as well as being adapted into a video game, a novel, and playable levels in both
Dungeons & Dragons Online
and the
Neverwinter Online
MMORPGs. Like the other books in the OAR series, this will include a brand new and cleaned-up scan of the original module with commentary from RPG industry veterans along with a new 5e adaption of the adventure. Because of the scale of this massive book (the original T1 module on its own detailing the Village of Hommlet and the nearby Moathouse was 128 pages), this will be split into a two-volume hardcover set with a custom slipcase. No information on price yet, but it will be released later this year or early 2021.

So let's talk about the convention news for the week.
Gen Con is not yet canceled, but they have postponed the release of their event catalog and the opening of event registration
. In the released statement, Gen Con said, "In light of announcements made by Indiana Governor Eric Holcomb, we want to assure our community that we are considering health guidelines from Indiana State officials as well as the Centers for Disease Control and Prevention (CDC) as we monitor the situation and prepare for any contingencies. While we evaluate safety measures related to the ongoing COVID-19 outbreak, both the release of the event catalog and the opening of event registration will be delayed. Thank you for your patience and understanding during this unprecedented time."
So that's the largest tabletop gaming convention in the world, but what about the third largest?
Well, UK Games Expo is officially canceled for 2020
. The convention was originally scheduled for May this year but was pushed back to August due to the pandemic. However, even that delay was not long enough and the convention has been officially canceled. Vendors and attendees have the option of getting full refunds or rolling their deposits forward to 2021.
Meanwhile, PaizoCon is joining Origins Game Fair in moving to a virtual space for 2020
. PaizoCon Online will take place between May 26-31 and include seminars and streamed live play on Twitch as well as scheduled games via Warhorn just like the in-person convention. Games will make use of Roll20, Fantasy Grounds, Astral, D20Pro, and Discord for a variety of virtual tabletop options as well as general "hangout" channels on the Paizo Discord for general socializing. A homepage for the virtual convention is scheduled to launch later today (this article will be updated as soon as the homepage is online).
Comic Relief announced a Dungeons & Dragons special next week to raise money for coronavirus response charities
. For those who don't know, Comic Relief is a long-running UK-based charity organization which runes multiple fundraisers over the year for different causes, most well-known being the Children in Need special (if you've ever see the clip of Rowan Atkinson as The Doctor in a
Doctor Who
parody, it was produced to raise money for Children in Need). The D&D game will be run by Paul Foxcroft of
Questing Time
, a London-based comedy show where comedians play D&D. The players will include Sue Perkins (
Great British Bake-Off
), Nish Kumar (stand-up comedian), Ed Gamble (
Man Down,
writer on
Nevermind the Buzzcocks
), and Sara Pascoe (
The Increasingly Poor Decisions of Todd Margaret
) (though honestly, I know them mostly as frequent panelists for
QI
). And in case you're worried this is some cheap "make fun of the nerds" event, Comic Relief itself along with Sue Perkins and Sara Pascoe confirmed that it will be a lot of fun but not making fun of D&D or gamers.
The event will be live-streamed on Tiltify
with polls running to influence the game, which starts Friday, May 8 at 7 PM BST (which is 2 PM Eastern or 11 AM Pacific).
Fantasy Flight Games announced a free download for Legend of the Five Rings, an adventure called The Highwaymen
. Previously a convention-exclusive adventure,
The Highwaymen
puts the players in the role of gaijin (foreigners, ronin, and peasants) working for a merchant named Ito Moronoka. However, things get complicated as Ito sends you to track down an absent courier in the small town of Kawacho and the trail leads to the dense, mystical forest of Shinomen Mori. The adventure comes in three free PDF downloads,
one of the adventure itself
,
one with six pre-generated characters
, and
a file of player handouts
.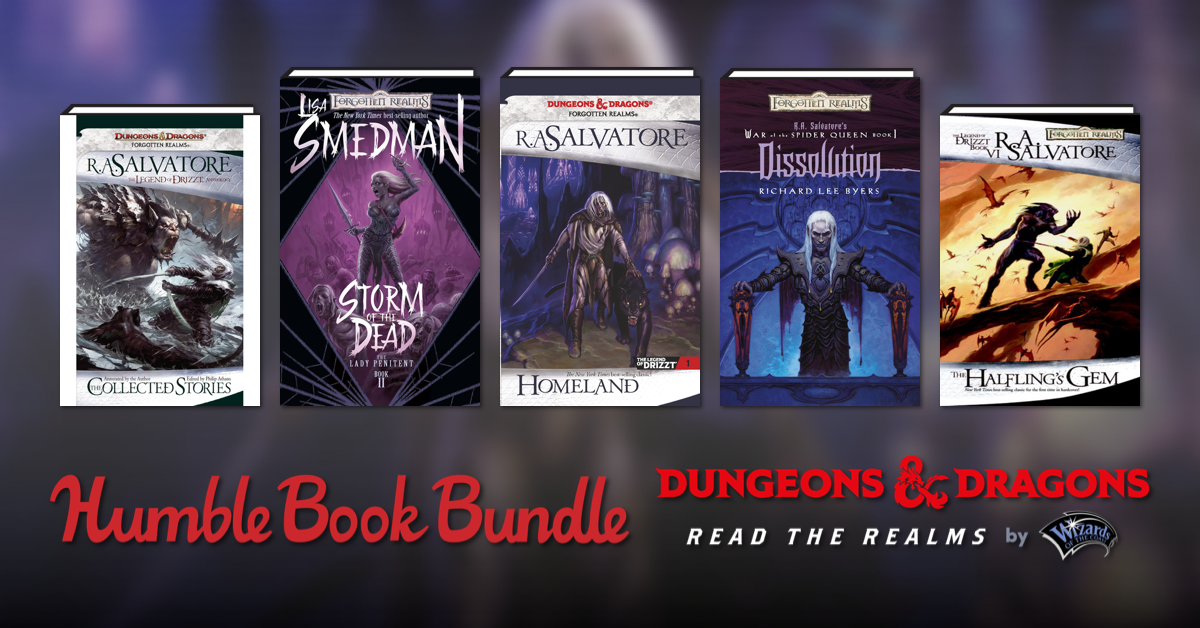 The Humble Bundle for Dungeons & Dragons Read the Realms is still going with over $175 of DRM-free multi-format ebooks set in the Forgotten Realms
. The full bundle includes a whopping 14 novels about the Drow Ranger Drizzt Do'Urden by R.A. Salvatore as well as novels by Lisa Smedman, Richard Baker, Thomas M. Reid, Richard Lee Byers, Paul S. Kemp, and Philip Athans. This bundle runs until Wednesday, May 13, and benefits Extra Life.
And if you want a bit more grimdark and don't know where to start in the Warhammer 40K fiction line, there's less than a week left in the Series Starters Bundle from the Black Library
. This bundle features 26 different DRM-free multi-format ebooks set in the 40K universe, each one the first book in its respective series so you don't have to worry about starting in the middle of a trilogy. This bundle runs until Wednesday, May 6, and benefits EveryLibrary Institute and Chartered Institute Of Library and Information Professionals.

Free League Publishing is stepping into the world of board games with the Tales from the Loop: The Board Game
. Based on the art of Simon Stålenhag and the tabletop roleplaying game, this board game allows 1-5 players to take on the roles of teenagers who investigate the mysteries originating from the Loop. The Standard Edition is available for a pledge of SEK599 (about US$59 or £48) and a Deluxe Edition with painted miniatures for SEK999 (about US$99 or £80). This project has long blown past its funding goal and runs until Thursday, May 7.
Anyone who knows anything about me knows my love for
Shadowrun
, but never forget that while that is the Sixth World, there was also a Fourth World that came before in
Earthdawn
.
And that's what brings us to Iopos: Lair of Deceit, a new 256-page sourcebook for Earthdawn 4th Edition
. The secretive city of Iopos has never really been fully explored in the history of the game line, but now we finally get an in-depth look at the totalitarian city ruled by the Denairastas, a family of powerful mages. The PDF is available for a pledge of $15, the print version added on for $30, and there are multiple bundles to help you fill out your
Earthdawn
collection (including a $100 PDF and $225 print bundle that adds on the
Player's Guide, Gamemaster's Guide, Companion, Mystic Paths,
and GM's Screen). This project is fully funded and runs until Friday, May 8.
That's all from me for this week! Don't forget
to support our Patreon
to bring you more gaming news content. If you have any news to submit, email us at
news@enworldnews.com
, and you can get
more discussion of the week's news on Morrus' Unofficial Tabletop RPG Talk
every week. You can
follow me on Twitch where I'll be testing out some system upgrades with various games over the upcoming week,
subscribe to Gamer's Tavern on YouTube for videos on gaming history, RPG reviews, and gaming Let's Plays
, or you can listen to
the archives of the Gamer's Tavern podcast
. Until next time, may all your hits be crits!
Note: Links to Amazon, Humble Store, Humble Bundle, and/or DriveThru may contain affiliate links with the proceeds going to the author of this column.