Tell Wizards of the Coast how you feel about the Dungeons & Dragons!
Wizards of the Coast has launched another survey. This time, they're gauging satisfaction with classes, subclasses, and races in the game.
We're launching a survey to understand how you feel about D&D 5th edition. Which classes are hitting the mark, and which could use more support? What parts of D&D make you the happiest, and which ones would you like to see us polish a bit more? Your feedback provides purpose and direction to our efforts.
​
Click
here
to take the survey.
The survey may take up to 18 minutes to complete, depending on how many areas you choose to provide feedback on. If you need to pause the survey and come back later to complete it, click the "save and continue" bar appearing at the top of each page after page 1.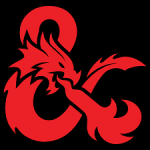 Last edited: