I still haven't gotten to actually play yet, but when I think about playing this painting is what always comes to mind.
A Bad Roll by Kadrion on Furaffinity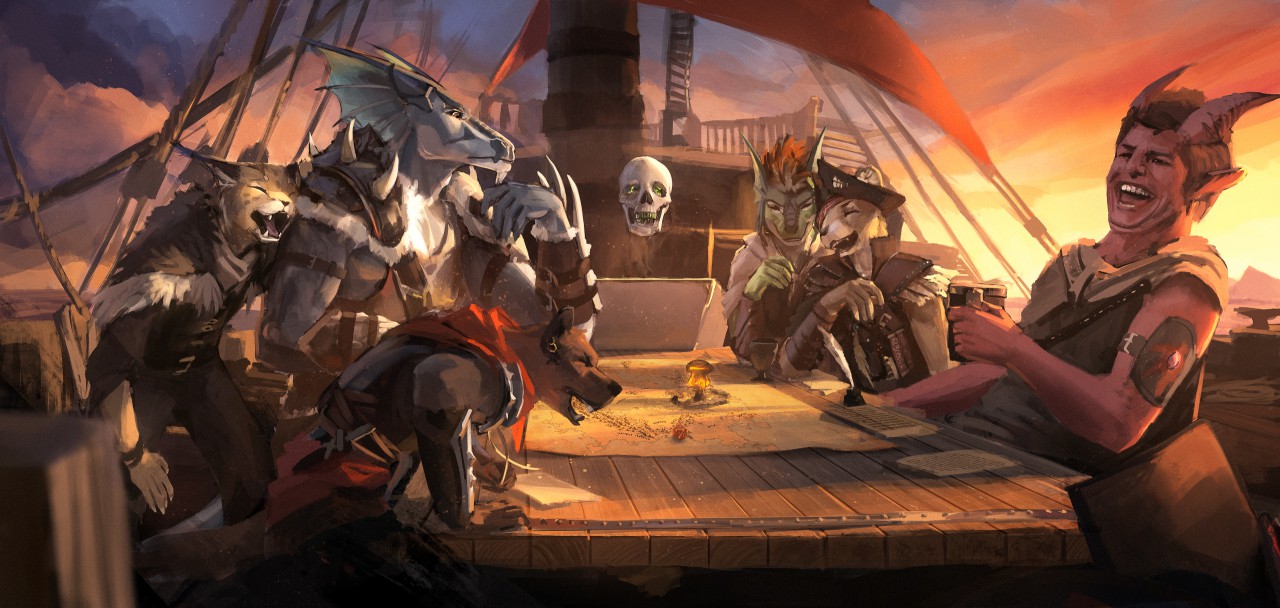 I love the mixing of the game and the fictional universe in it, and the atmosphere of fun and comradery at the table is how I hope my eventual gaming experience will be like. Even the poor dragon looks more annoyed than angry at this turn of events.