Modiphius has been working on the 2d20 version of
Achtung! Cthulhu
for nearly two years. A pulp-action game cinematic heroes and Cthuloid terrors, it was originally a
Call of Cthulhu
setting, and a
Savage Worlds
setting, set in World War II, with Allied heroes fighting evil Nazis and their supernatural allies.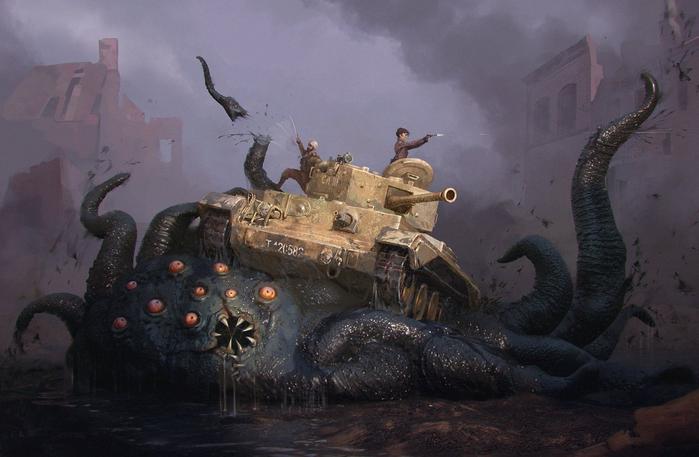 The new edition, launched today, is powered by Modiphius' 2d20 system, and is
available from their web store
. The launch line-up includes Player and Gamester Guides, a collector's edition, dice, and a GM screen.
Better yet, there's a free Quickstart! It's called
A Quick Trip to France
, and has the heroes investigating a sleepy French village, a mysterious chateau, and a villainous Nazi organization. it's 48 pages, and includes a starter ruleset, the adventure, and pre-generated characters.
Dare you face the terror lurking at the heart of Saint Sulac? Join a band of intrepid Allied agents as they investigate the mystery gripping this obscure corner of France. Who are the mysterious Nazi Black Sun? Why have they overrun this sleepy French village? What are they doing with the...
www.modiphius.net