D&D Beyond
has released some more data mined from usage of its platform. A couple of weeks ago, it
published some stats
on the most viewed D&D adventures, from
Dragon Heist
and
Strahd
all the way down to
Rise of Tiamat
. This time, it's a look at player characters by tier of play.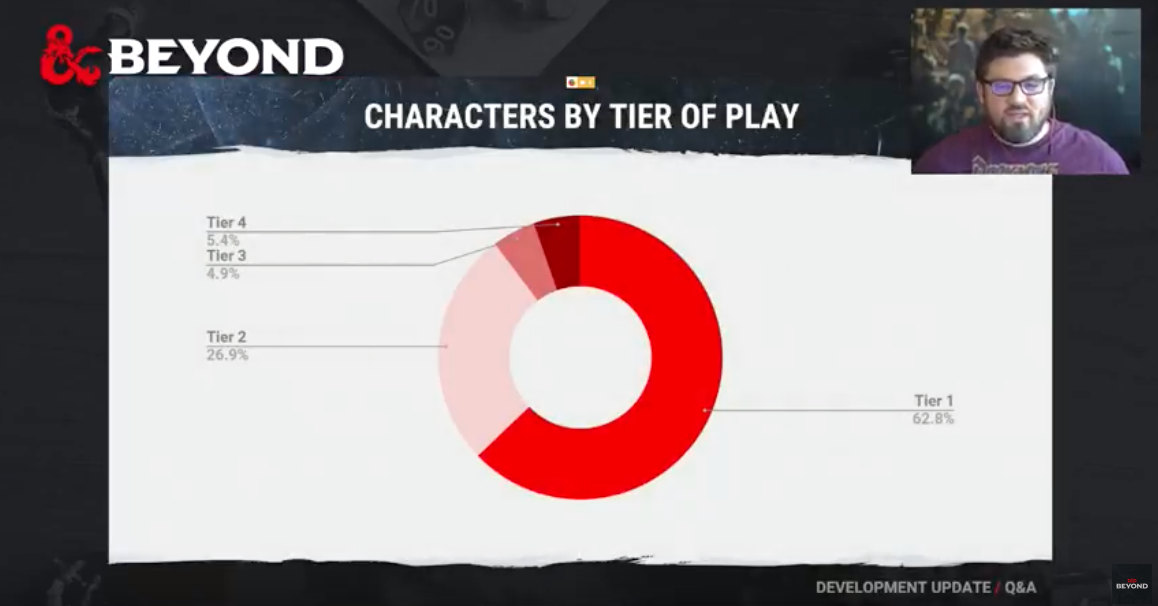 ​
Tier 1 is levels 1-4, Tier 2 is levels 5-10, Tier 3 is levels 11-16, and Tier 4 is levels 17-20.
Tier 1 contains the most characters created on the platform (as you would expect), followed in order by Tiers 2-4. About 90% of games do not make it past the 10th level mark, as the developer notes.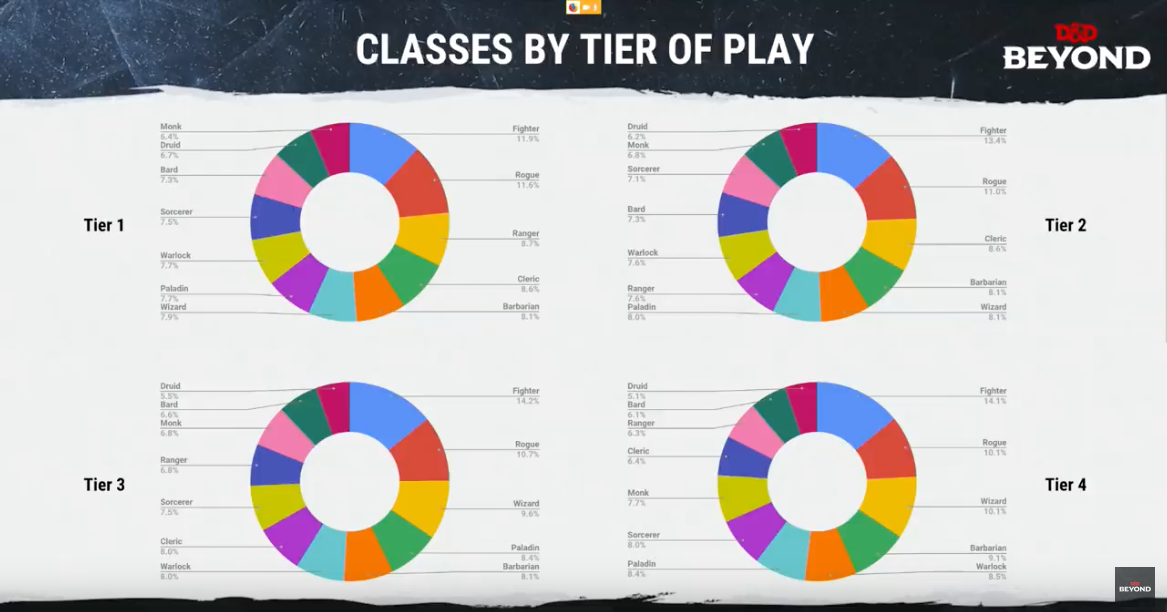 ​
This chart shows that the fighter is the most common class at all tiers, followed by the rogue. At third place it switches up a bit - the wizard becomes more popular in Tiers 3-4 than in Tiers 1-2, while the cleric and ranger both have a strong presence at lower levels but drop off at higher levels.
You can find the report in the latest DDB development video below.


[video=youtube;4tuIrGLKSik]https://www.youtube.com/watch?v=4tuIrGLKSik[/video]​
Last edited by a moderator: