On
April 20th
, the 120-page softcover playtest book for the new
Marvel Multiverse Role-Playing Game
by Matt Forbeck will be available to purchase for $9.99; the final game is due to be released next year, in 2023.
Marvel has revealed some of the playtest book, in which you use the new d616 system and profiles for Spider-Man, Captain America, Captain Marvel, Wolverine and more, in an introductory scenario called
Enter: Hydra
. The scenario involves a hostage situation at the Howard & Maria Stark Center for Galactic History.
Marvel has revealed some alternate covers for its upcoming Marvel Multiverse RPG (written by Matt Forbeck). The new covers are by Peach Momoko and Logan Lubera, and the standard cover is by Iban Coello. The game uses a new "D616" system and will be released next year with a playtest book. ""…...

www.enworld.org
The d616 system uses three d6s. Designer Matt Forbeck says "If you get a 1 on the Marvel die, you get a fantastic result and something amazing happens. If you get 6 on both of the other dice—or a 6-1-6 result—that's an ultimate fantastic roll, which is even better."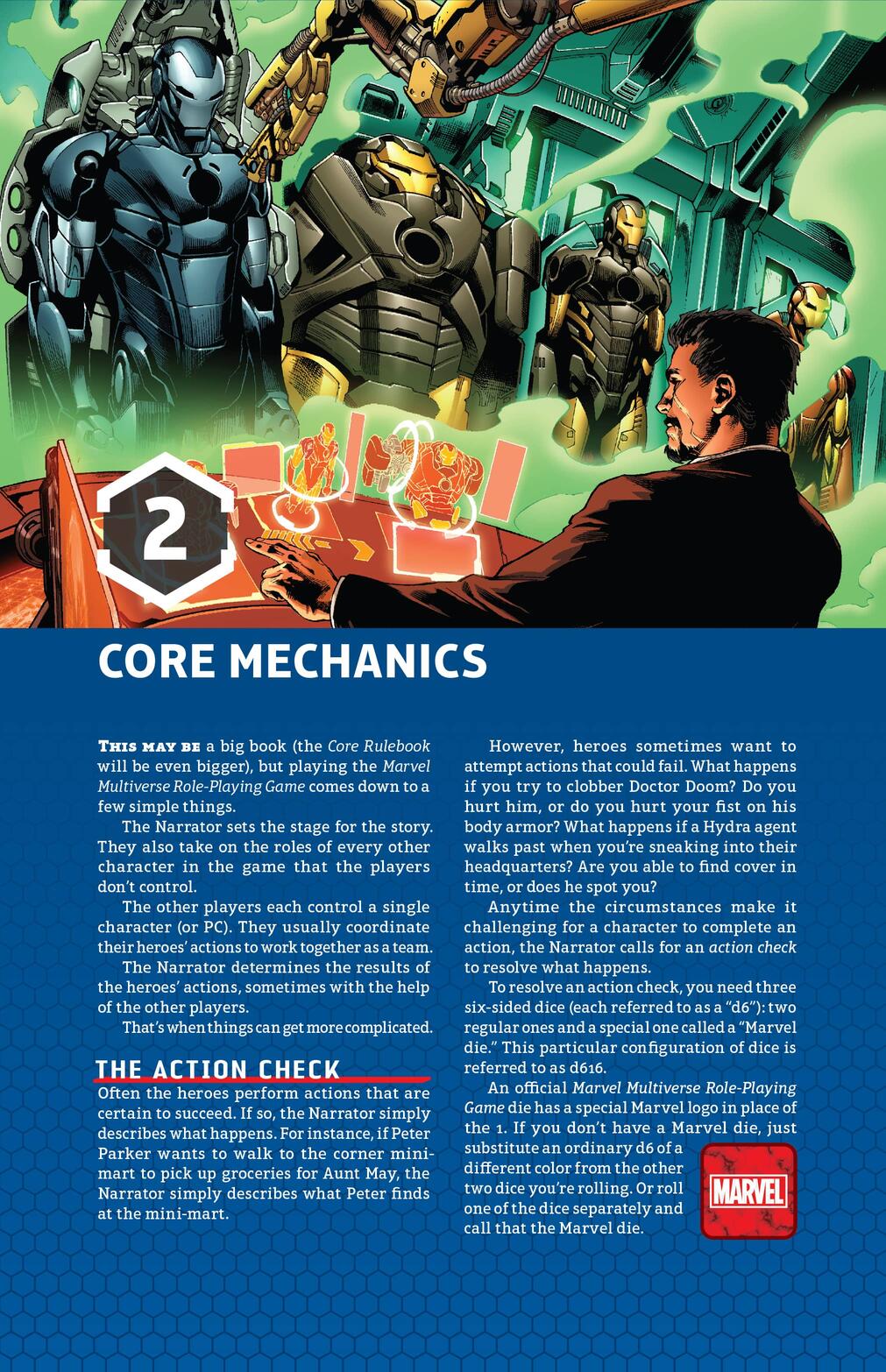 The words MARVEL contains initials for the game's six ability scores -- Might, Agility, Resilience, Vigilance, Ego, and Logic. Each character has an archetype, such as a striker or blaster, and the archetype combines with the abilities to give bigger attack rolls.
Here's a quick look at Spider-Man! For reference a normal human stat is between -4 and +4.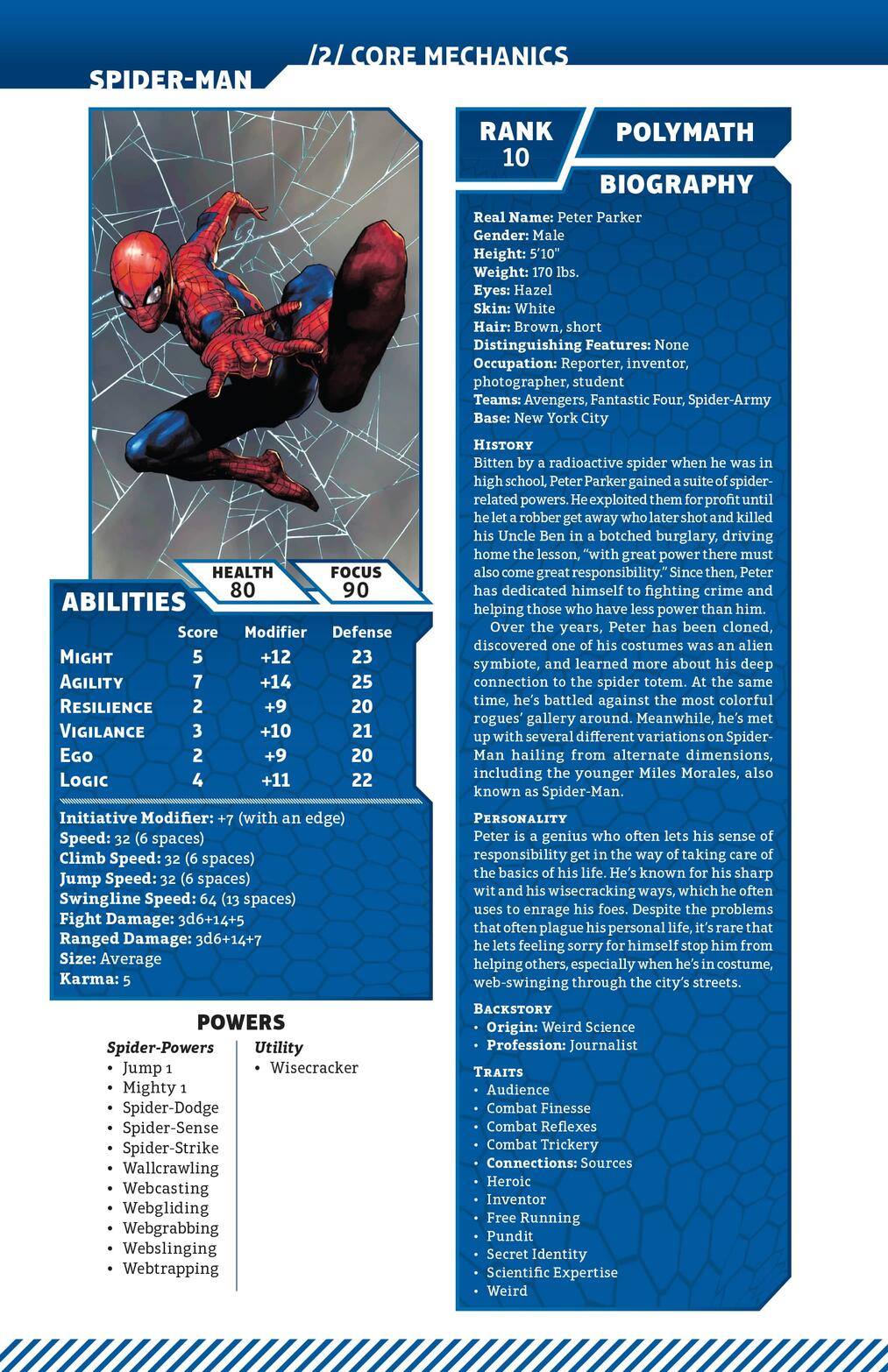 ​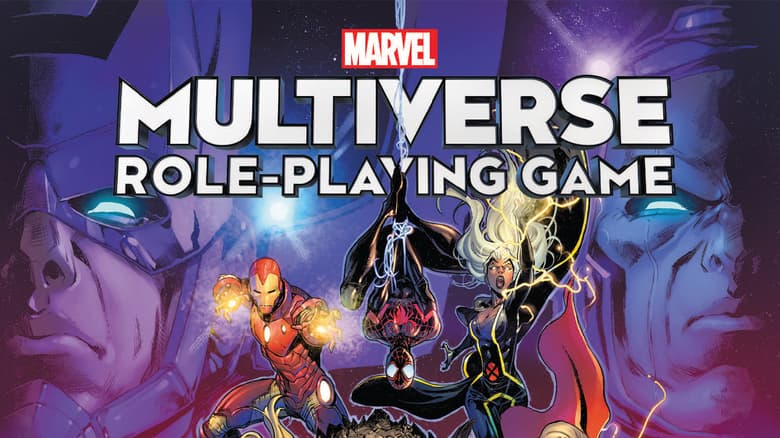 Plus an exclusive Q&A with game designer Matt Forbeck!
www.marvel.com