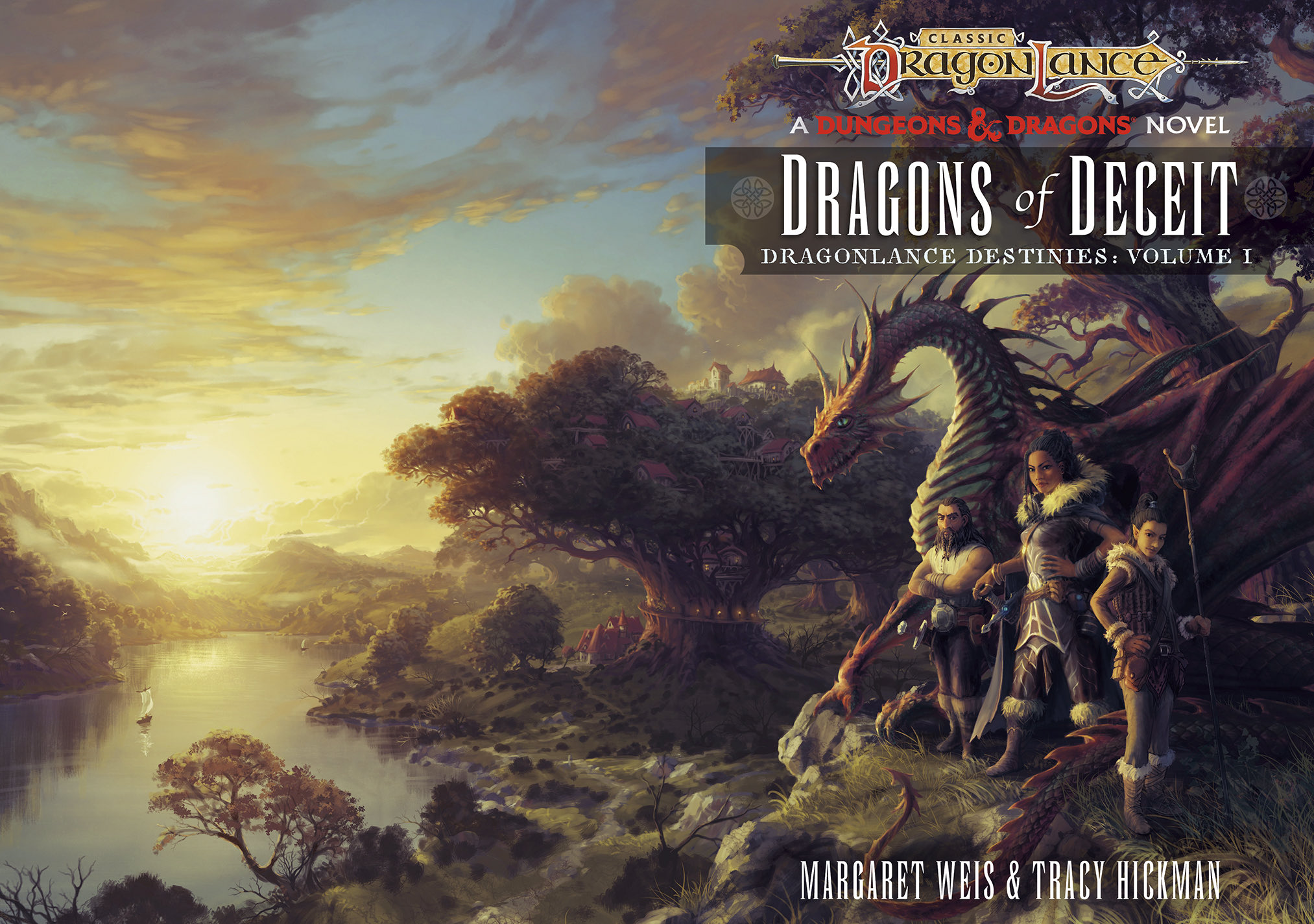 While we've known about the upcoming
Dragonlance
novel trilogy
since October 2020
, Margaret Weis has shared the wraparound cover of the first book in the new
Dragonlance
novel trilogy,
Dragons of Deceit
and confirmed the release date August 9th 2022.
As we've noted before, Weis & Hickman are
using the brand "Classic Dragonlance"
which features the older-style title banner.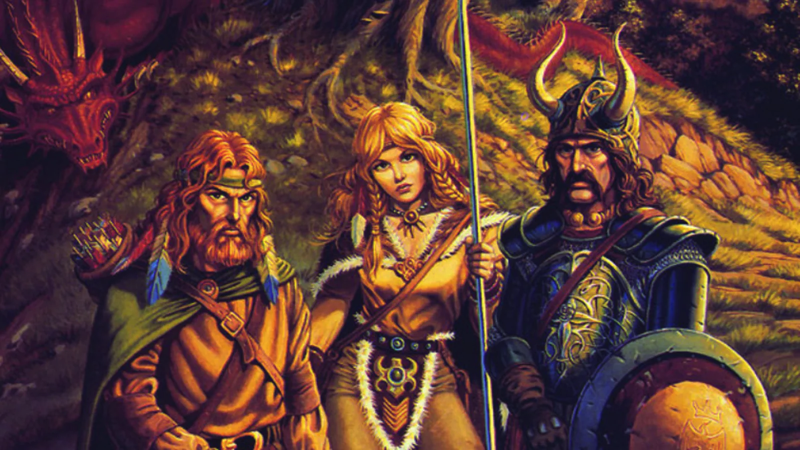 We've known about it for a while due to lawsuits and product placeholder pages on Amazon, but Margaret Weis and Tracy Hickman have just announced their new Dragonlance series of novels! It returns 'the most beloved characters from the original novels', as well as a 'new, strong protagonist'...

www.enworld.org
Previous information indicated that the second book in the trilogy would be called
Dragons of Fate
.
Tracy Hickman shared some more information, including the book description
which was revealed back in November
.

It's official! Dragons of Deceit by Margaret Weis and Tracy Hickman, published by Del Rey, will be released August 9, 2022. We're returning to old friends while introducing a new heroine to the classic world of Dragonlance. Our gift to you this holiday season is to share a first look at the cover!

Margaret Weis and Tracy Hickman return to the unforgettable world of the New York Times bestselling Dragonlance series as a new heroine—desperate to restore her beloved father to life—sets off on a quest to change time.

Destina Rosethorn—as her name implies—believes herself to be a favored child of destiny. But when her father dies in the War of the Lance, she watches her carefully constructed world come crashing down. Not only does she lose her beloved father but the legacy he has left her: the family lands and castle. To save her father, she hatches a bold plan—to go back in time and prevent his death.

First, she has to secure the Device of Time Journeying, last known to be in the possession of the spirited kender Tasslehoff Burrfoot. But to change time, she needs another magical artifact—the most powerful and dangerous artifact ever created. Destina's quest takes her from the dwarven kingdom of Thorbardin to the town of Solace and beyond, setting in motion a chain of disastrous events that threaten to divert the course of the River of Time, alter the past, and forever change the future.

Margaret Weis commented on the logo usage -- "We are so pleased that Wizards of the Coast permitted us to use the classic Dragonlance logo from 1984. The logo was designed by the TSR art director at the time, the late James Roslof, and was hand-painted by Larry Elmore."
Last edited: