Dungeons & Dragons: Honor Among Thieves: The Druid's Call
is the second prequel novel laying the ground work for the March 31 release of the
Dungeons & Dragons: Honor Among Thieves
movie. Between this YA novel by E.K. Johnston and Jaleigh Johnson's
Dungeons & Dragons: Honor Among Thieves: The Road to Neverwinter
novel, I'm cautiously optimistic about the direction being taken for the movie.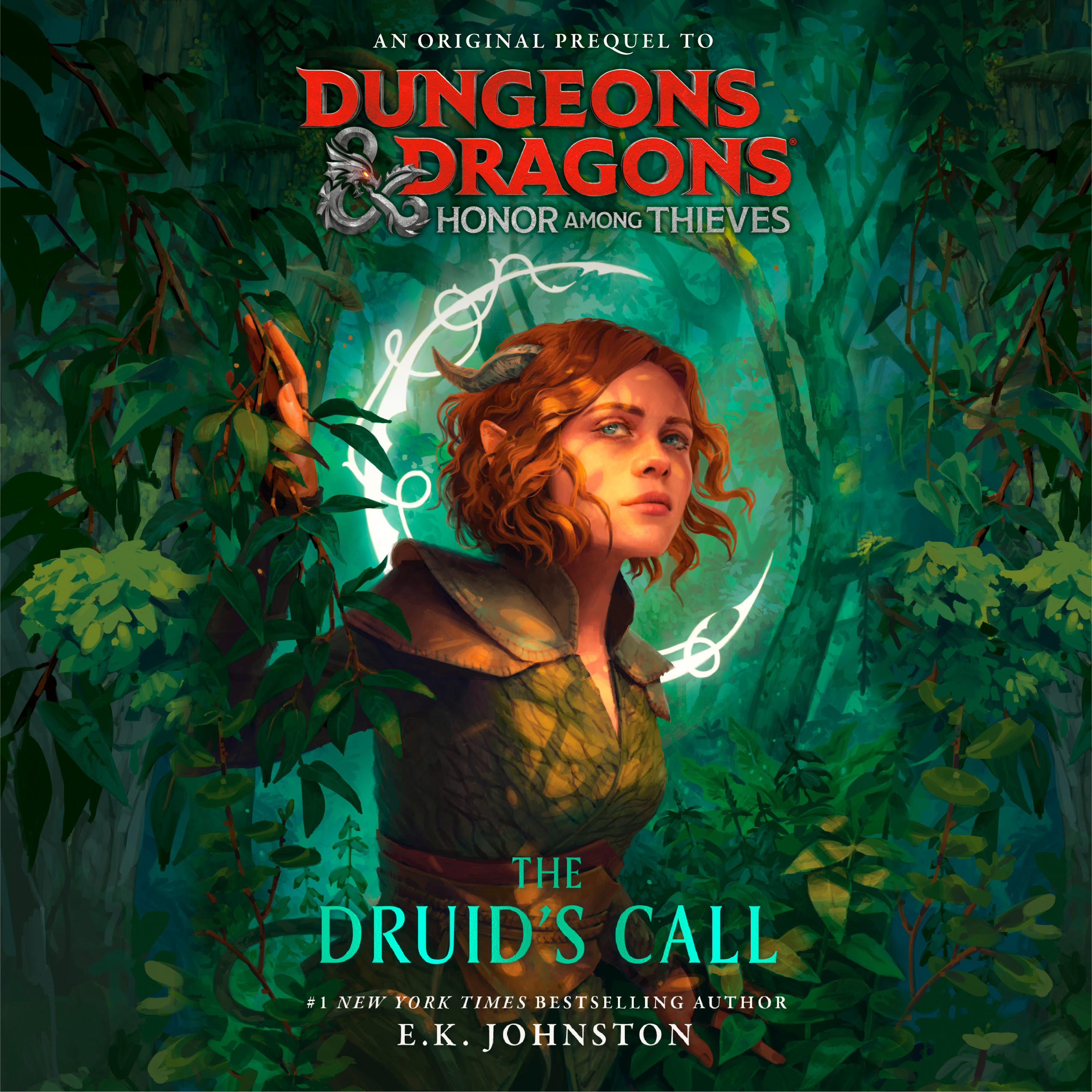 Like my review of the other book, I won't spoil anything from the movie that isn't in the trailers. References to the book's plot are within the confines of what's described in promotional material, but if you want to go in absolutely cold to the movie and/or book, proceed with caution.
All About Doric​
While the other novel focused on the bard Edgin and how he met Holga, Forge, and Simon,
DnD:HAT:TDC
focuses almost entirely on Doric, the tiefling druid. She does meet Simon during the story, and the epilogue helps to connect the dots between this novel and the start of the movie. Otherwise, it's entirely back story separate from the movie.
Johnston does an excellent job of giving the reader a feel for life in Faerun, especially life in wild communities instead of towns. Anyone who has ever been the outcast will also empathize with Doric. While not everyone judges her for being a tiefling, the early rejection and neglect makes her anticipate the worst until she gradually realizes that some people do accept her as she is and that no one is universally liked.
The novel alternates between Doric's very early life and how she was cruelly abandoned by her parents, the wood elf ranger community in the Neverwinter Woods that adopted her, and Doric's time with the Emerald Enclave in the Ardeep Forest, where she trains as a druid. While the book has a lot of action, it focuses on how Doric evolves from a girl so scared of rejection that she strives to simultaneously be useful and avoid notice to a focused, more confident person who has found her calling as a guardian of nature. It also delineates the everyday differences between rangers and druids.
About That Owlbear Wildshape​
DnD:HAT:TDC
also addresses why Doric can, as shown in the trailers, wildshape into a owlbear, which isn't possible in D&D rules as written. Whether the answer is satisfactory might depend upon the reader, but Johnston simply provides a rationale for something movie screenwriters/directors/D&D players John Francis Daley and Jonathan Goldstein included because owlbears are iconic to D&D and – let's be honest – it looks really cool.
Don't let the YA novel label deter you.
Road to Neverwinter
is a story told by Edgin, so its focus is on his perspective just like
DnD:HAT:TDC
is focused on Doric's. The main difference between the two novels is that
DnD:HAT:TDC
shows on how Doric learns to recognize and use her powers while in
RTN
the characters are already experienced so it explains on how they become a crew.
Should you Get It?​
I enjoyed
DnD:HAT:TDC
a lot and read it almost as quickly as I did
Road to Neverwinter
. If you like audiobooks, the narration by Emily Lawrence is very good. And like the
RTN
novel, I liked
DnD:HAT:TDC
more than I do most media tie-in novels. Rating: A.