DM's Guild Author
Publisher
When I learned that I can improve and revise the PoDs of the two previous MMEs, I made a promise to myself that I will go back and improve them if the pre-PoD Monster Manual Expanded III hits a milestone. I did and now I'm making it official.
I will be working on their 2nd edition versions, which will include new covers, artwork, layout, and updated statblocks to reflect current WoTC standards. I'm not replacing all the artwork though, just the ones that need replacement. Don't expect the PoD of these 2nd editions to be available until probably the 1st-2nd quarter of 2022. The PoDs of the current 1st editions will be available only until the end of October. After that, they will be both deactivated.
I know you have many questions. I'm not going to answer them yet though. Just pose them and I'll come up with a comprehensive FAQ sometime next week!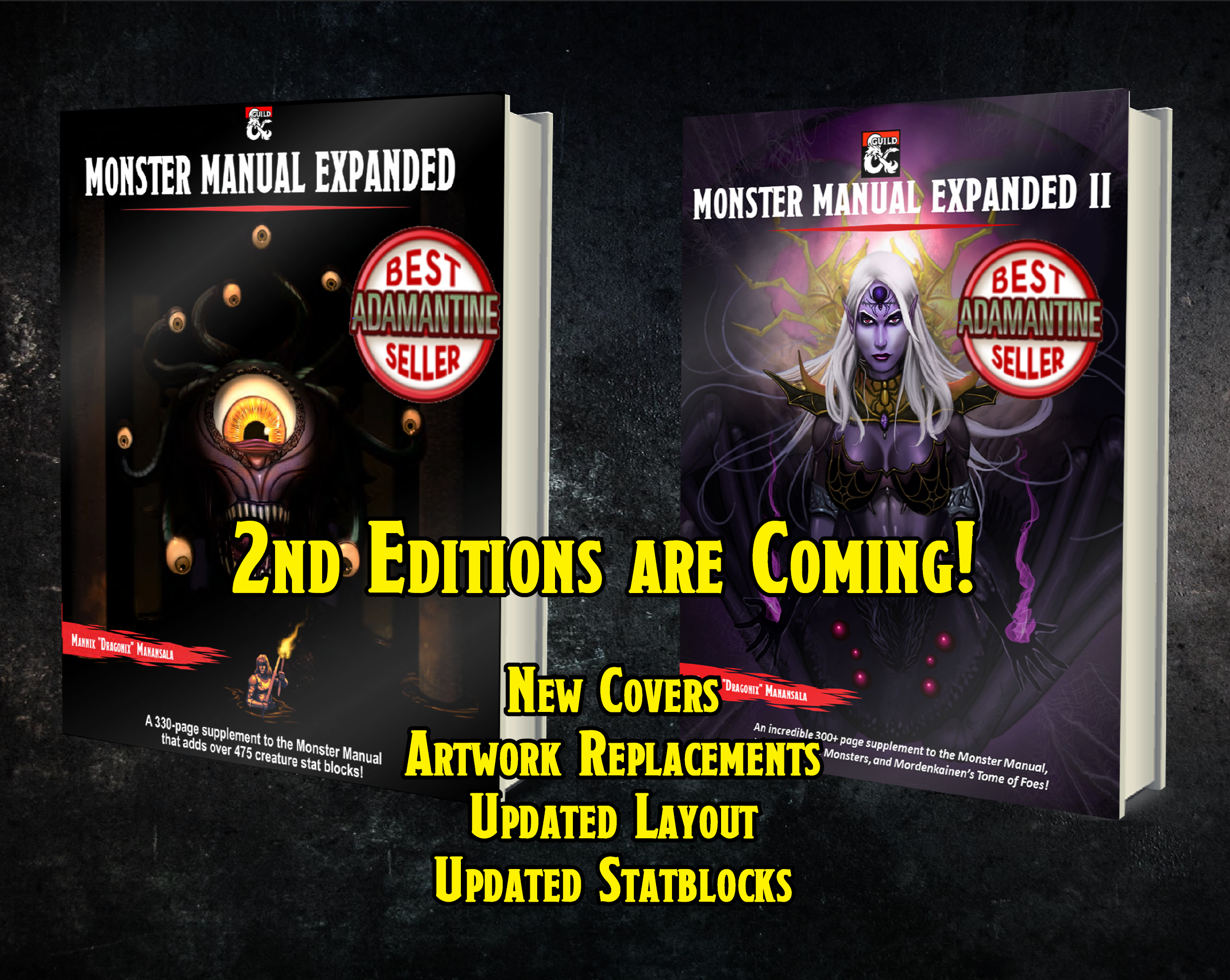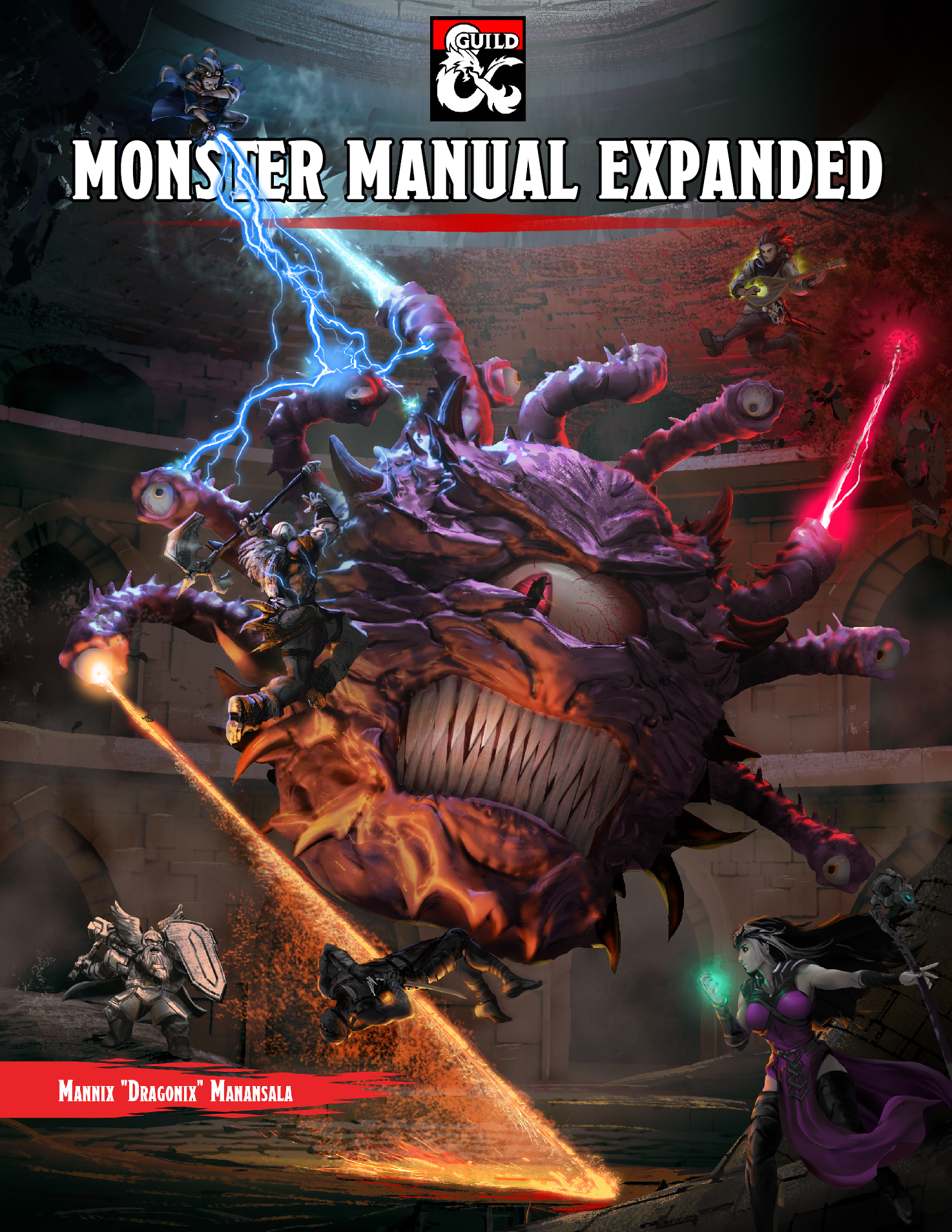 Last edited: