Hello everyone, Darryl here with this week's gaming news! New trailer for
Dungeons & Dragons: Honor Among Thieves
, Hasbro Fireside Chat discusses D&D's future, new
Baldur's Gate III
trailer reveals returning fan favorites, and more!
For a quick summary of the week's news, Jessica Hancock will bring you up to speed with
EN Live's This Week in TTRPG every Friday
.
Don't forget, you can keep up with all the week's gaming news in detail with
Morrus' Unofficial Tabletop RPG Talk
. This week, Morrus, Peter, and Jessica take a look at Dragonlance: Shadow of the Dragon Queen.

In case you missed it elsewhere on EN World this week: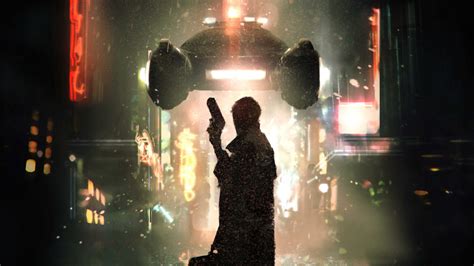 It's that time again, you've got until December 19 to get your nominations in for Most Anticipated RPG of 2023
! To nominate your favorite RPG coming out next year, comment on the thread linked above with the title of the game and a link to the page. Check the post for full rules, but the highlights: It must be a new tabletop roleplaying game core rulebook (not setting book, supplement, adventure, etc.), it must be scheduled for a retail release in 2023, and you can't nominate your own game. Remember: No complaining if your favorite doesn't make the voting list because it didn't get nominated!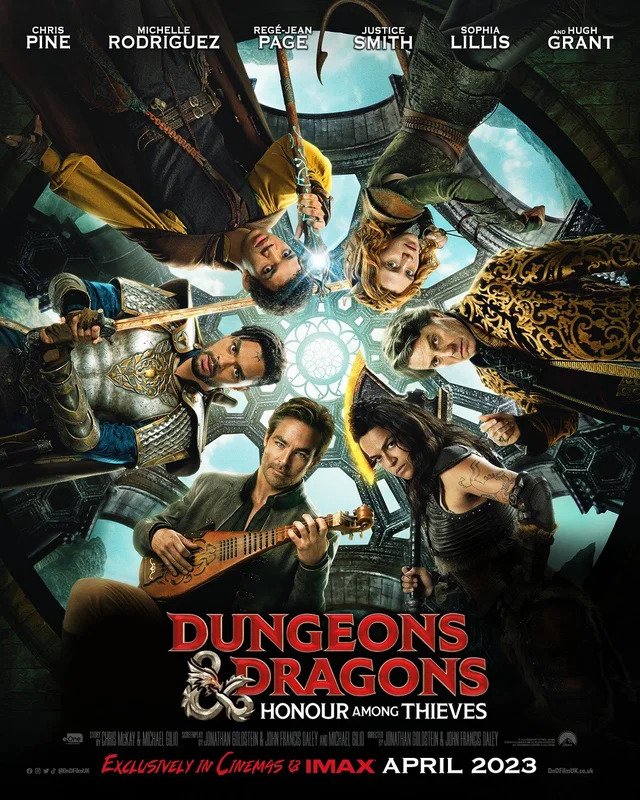 Paramount Pictures released a combination trailer and behind-the-scenes look at Dungeons & Dragons: Honor Among Thieves
. The teaser features interviews with several cast members and mostly footage we've seen
in the previous trailer
, but there are a few new shots. Some of the new scenes include: A shot of the group running from armored enemies and pulling down a portcullis, a better look at the Red Wizard antagonist, the party getting blown away by the roar of Themberchaud (the chubby red dragon from the trailer), Chris Pine's bard Elgin hitting someone over the head with his lute, a couple of shots of Michelle Rodriguez's barbarian Holga fighting and dipping her axe into a forge, Elgin and Regé-Jean Page's paladin Xenk bickering on horseback as only a paladin and bard can, and Xenk solemnly giving a magical helm to Elgin requesting that he guard it with his very life…before Elgin passes it unceremoniously to Justice Smith's sorcerer Simon saying "Hold this".
Behind the scenes footage also shows many of the practical effects used in the film including an animatronic dragon head, a blue sea creature (possibly an aboleth?), an aarokocra, a humanoid (possibly a bugbear or githyanki or maybe hobgoblin?), and what appears to be a dragonborn (or possibly lizardfolk or yuan-ti?) in a cell before the well-known bearowl attack from the previous trailer. I know that's a lot of options for the monsters but it's
really
hard to try to extrapolate from the artwork into real-life make-up and animatronics. You guys have fun in the comments with your guesses.
In addition to the new trailer, we also got a look at two of the posers for the film. The one above was the second released while
the other which hit the internet first features a Drew Struzan inspired group shot
(that honestly doesn't really capture Struzan's style well). All the new material seems to reinforce what was presented in the original trailer, that this is an action-comedy that takes the setting seriously and draws its comedy from the interactions between characters and their actions in the world. Though the more comedic tone has gotten some pushback on social media, reception to the new trailer seems strong and,
as Twitter user Catieosaurus put it
, "Oh no the new Dungeons and Dragons movie has too many hijinx and shenanigans my brother in Christ have you ever played DnD I once spent two hours trying to figure out how to open an unlocked, unguarded and non-magic door."
Hasbro held a "Fireside Chat" update with CEO Chris Cocks and Wizards of the Coast President Cynthia Williams
that touched on the company's business plans for
Dungeons & Dragons
going forward. The presentation stated the
Dungeons & Dragons
brand is under-monetized and the company looks to D&D Beyond with its 13 million registered users as a way to solve that. The service will give them data-drive insight to how players are playing the game and as an avenue to monetize directly throught he site and companion phone app. They also stated that DMs are about 20% of the audience for D&D but make up the lions share of purchases, so it's likely we'll see more efforts to create products specifically for players rather than DMs. There will also be a "broad four quadrant strategy" broken into new books and accessories, licensed game products (things like DMs Guild and the Goodman Games reprints), and D&D Beyond. The fourth quadrant will be media with
Dungeons & Dragons: Honor Among Thieves
as the first big opportunity before pushing into other licensed video games, novels, television, and other media.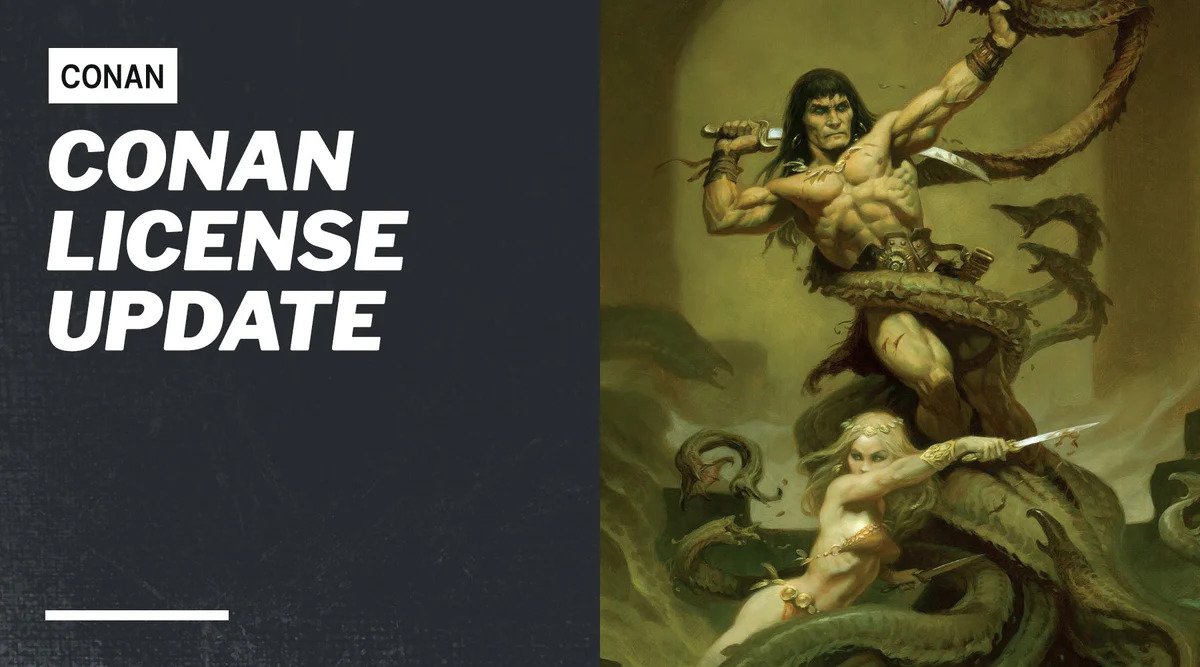 Modiphius announced that the 2d20-based Conan: Adventures in an Age Undreamed Of roleplaying game will cease production as the license will end
. The roleplaying game license will go to French publisher Monolith Edition, current developer of the Conan board game line.
From the press release
:
"When we first started exploring Robert E. Howard's world of Conan, little did we imagine the full expanse of what was to come. It's been an incredible journey working with top Conan scholars, talented writers and artists who gave their all to dig deep into the Conan stories and bring them to life in a truly authentic way." Said Chris Birch, Chief Creative Officer of Modiphius Entertainment. "Now with twenty beautiful hardback books to our name and numerous beautiful accessories, we are ready to call time on our journeys across Hyboria. We've reached the point where we feel like we have done justice to REH's words, delivered some incredible Conan swords & sorcery gaming, and reached the ends of the Hyborian world in every direction we could imagine. It's time to pass on the mantle to new hands who can tell a new story in the Hyborian age!"
All upcoming products for the line have been cancelled and no restocks of products will be ordered. However, the license does not expire until December 31, 2022, and existing stock will be available for sale until June 30, 2023.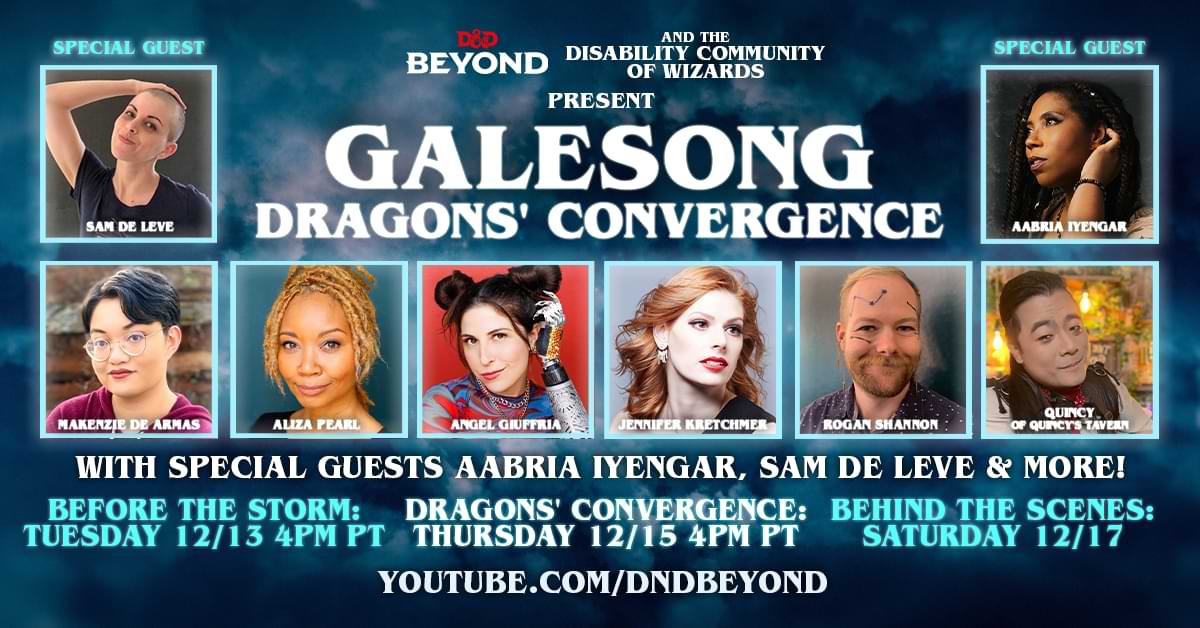 D&D Beyond announced Galesong: Dragons' Convergence, a live stream event featuring a cast of disabled players and characters
. The stream produced in conjunction with the Disabled Community of Wizards will span three days and include an American Sign Language interpreter. The cast will be:
There will also be special guest appearances from Sam De Leve and Aabria Iyengar (who will also be playing characters during the prelude game) and cameos from Taliesin Jaffe, Matt Mercer, Brennan Lee Mulligan, Amy Dallen, and Robbie Daymond. The event kicks off on Tuesday, December 13 with
Galesong: Before the Storm
, a special prelude game with the main event being
Galesong: Convergence
on Thursday, December 15 and a behind the scenes post-show on Saturday, December 17.
The streams will be at 4 PM Pacific (7 PM Eastern, midnight GMT) on the D&D Beyond YouTube channel
.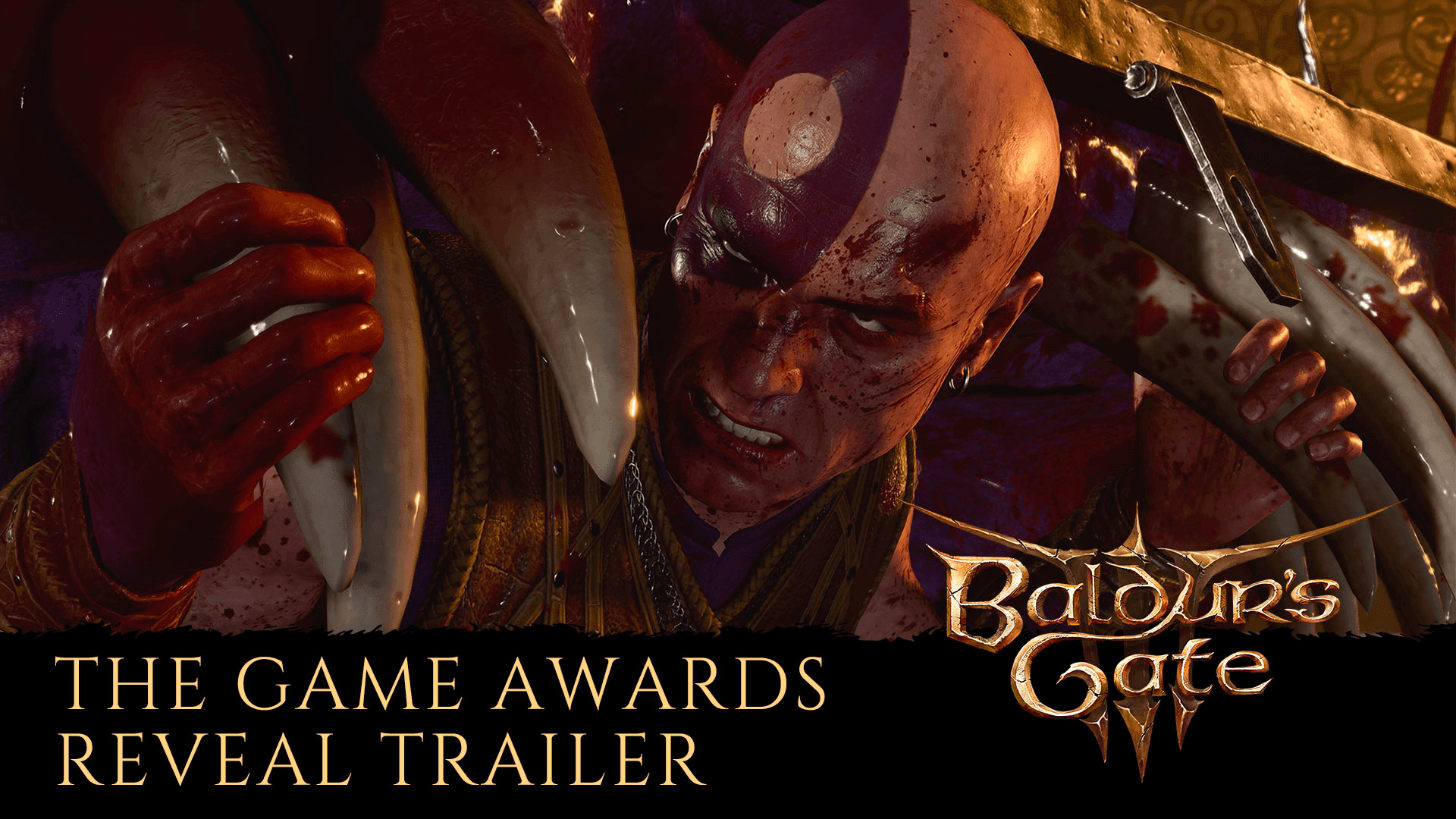 A new trailer for Baldur's Gate III premiering at the 2022 Game Awards confirms Minsc as a playable character
. Not only that, but the half-elf fighter/druid Jaheira will also return from the original
Baldur's Gate
. For those wondering how these two survived the 100-year time jump in the
Forgotten Realms
, Jaheira is presented as much older than her original appearance, while Minsc and Boo spent several decades petrified as a statute titled "The Beloved Ranger". So far, Minsc's miniature giant space hamster friend Boo has not made an appearance, but it's hard to imagine one without the other.
Baldur's Gate 3
is expected to leave early access on PC and release on Playstation and Xbox consoles in August 2023 (Larien founder Swen Vincke is "reasonably confident" on the release date but it may be pushed back if necessary).
There will also be a special Collector's Edition limited to 25,000 copies
featuring statue of a mind flayer fighting a drow, a hardcover art book, character sheets for each Origin character, a cloth map of Faerun, a keyring of a tadpole, a sticker sheet, three
Magic: The Gathering
booster packs from the
Battle for Baldur's Gate
expansion, a certificate of authenticity, and three custom oversized metal d20s. The Collector's Edition will retail for $269.99 and does not include a copy of the game.
Cephalofair games announced a Gloomhaven RPG based on the popular adventure board game is on the way
. The game will feature a single core rulebook containing all the tools and worldbuilding elements for players to tell their own stories in the board game's fantasy setting. The game system will be based on the board game's card-based combat system and be cross-compatible with the board game as well. However, the rules will be expanded for out-of-combat actions along with new options in combat "letting you swing from chandeliers, kick through walls, or even convince the bad guys to stop fighting" according to creator Isaac Childres. Players will have access to all the character classes and ancestries from both
Gloomhaven
and its sequel
Frosthaven
. The game will hit crowdfunding in April 2023.
Nightfall Games have partnered with Mantic Games to take over production of the Hellboy RPG
. The 5e roleplaying game based on the comic series from Mike Mignola originally crowdfunded with over £360,000 (about US$440,000) in September 2022 on Kickstarter with an additional crowdfunding effort on Gamefound prior to a release in 2021. Nightfall has already taken over the publisher role for the existing products on DriveThruRPG
including the core rulebook
and have put together
a Starter Bundle including all the core rules and all currently released sourcebooks
plus Quickstarts for other Nightfall RPGs including
SLA Industries
,
Terminator
, and
StokerVerse
.
Fragging Unicorn Games announced the tabletop roleplaying game Subversion coming to Kickstarter soon
. This cyberpunk-meets-fantasy roleplaying game takes place in the same universe as their skirmish miniature wargame
Gangs of the Undercity
and will place players in the roles of Envoys for their community in the sprawling megacity of Neo Babylon. The game will use a custom d6 dice pool system where you get more dice the more skilled your character is, but you only keep the three highest results from the roll.
The Kickstarter is currently scheduled to go live in early 2023
.
That's all from me for this week! Don't forget
to support our Patreon
to bring you more gaming news content. If you have any news to submit, email us at
news@enpublishingrpg.com
, and you can get
more discussion of the week's news on Morrus' Unofficial Tabletop RPG Talk
every week. You can
follow me on Twitch to get notifications when I go live,
follow me on Mastodon for RPG chat and general nonsense
,
subscribe to Gamer's Tavern on YouTube for videos on gaming history, RPG reviews, and gaming Let's Plays
, or you can listen to
the archives of the Gamer's Tavern podcast
. Until next time, may all your hits be crits!
Note: Links to Amazon, Humble Store, Humble Bundle, and/or DriveThru may contain affiliate links with the proceeds going to the author of this column.