The first few pages of August's upcoming
Dragonlance
novel
Dragons of Deceit
from creators Margaret Weiss and Tracy Hickman are
available to read
over at Polygon. It opens up with Destina Rosethorn, a Solamnic noble, just before the War of the Lance, the central conflict which was portrayed in the original
Dragonlance Chronicles
back in the 1980s. The novel trilogy features time travel.
Alternatively you can listen to the excerpt below!
The cover, with art by Philipp Urlich, was revealed some months ago; it features Destina, flanked by Tasslehoff Burrfoot and a dwarf called Wolfstone, who comes from Thorbardin. Behind them is Saber, a copper dragon.
The novel trilogy is not connected to the
Dragonlance D&D hardcover
coming from WotC later this year
Weis and Hickman on how time travel factors into the Dragonlance Destinies trilogy
www.polygon.com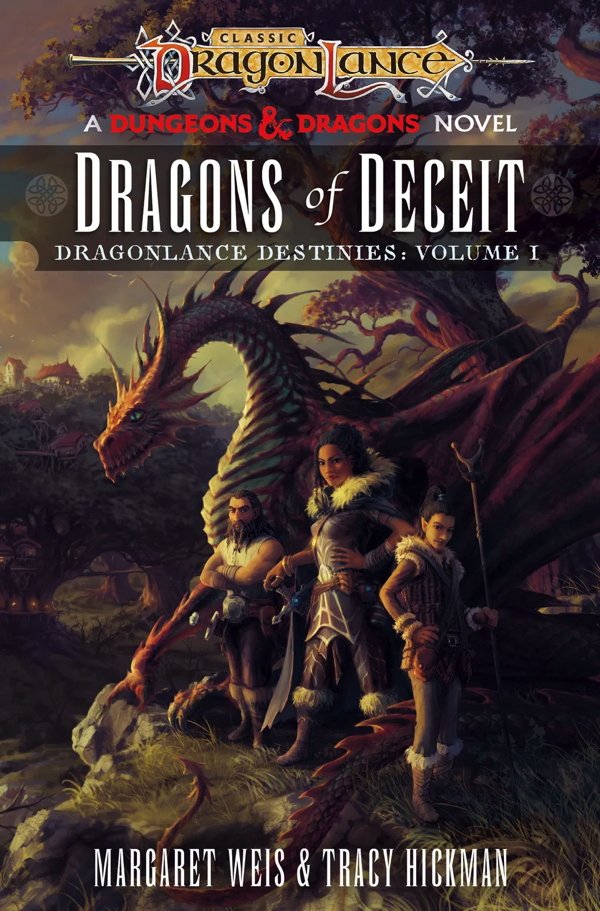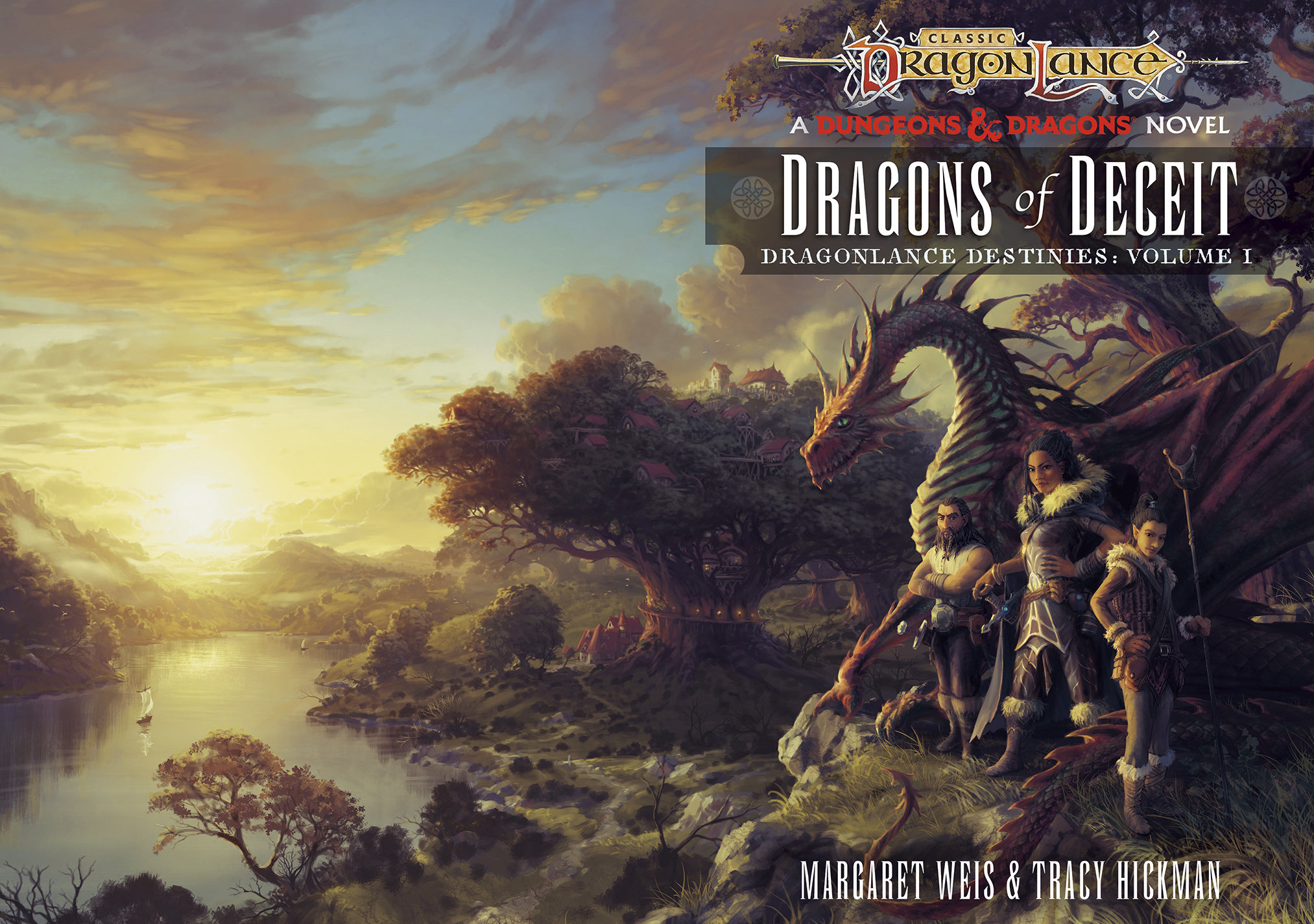 While we've known about the upcoming Dragonlance novel trilogy since October 2020, Margaret Weis has shared the wraparound cover of the first book in the new Dragonlance novel trilogy, Dragons of Deceit and confirmed the release date August 9th 2022. As we've noted before, Weis & Hickman are...

www.enworld.org
Last edited: