WotC has been sending out previews of
Fizban's Treasury of Dragons,
due out next month, to folks on Twitter. Amongst those are art pieces and other items.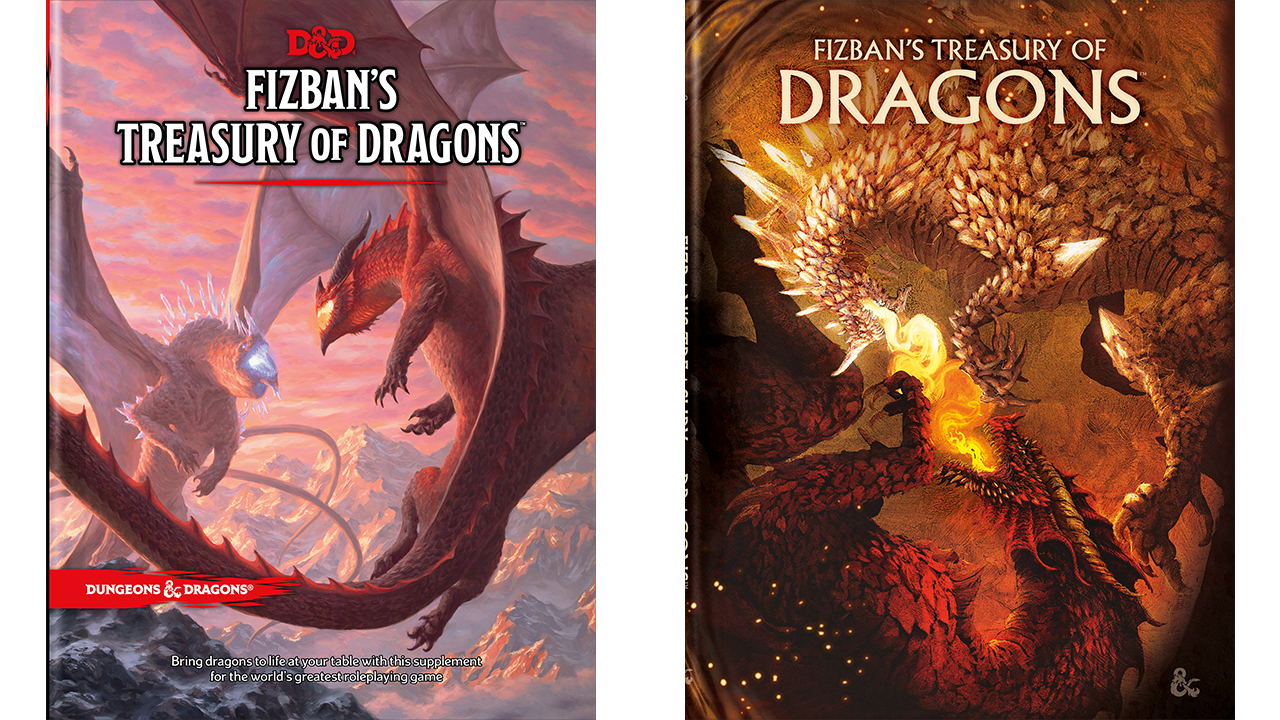 By Challenge Rating the dragons in the book are:
Ancient crystal (19)
Ancient topaz (20)
Ancient emerald (21)
Ancient moonstone (21)
Ancient sapphire (22)
Elder brain dragon (22)
Ancient amethyst (23)
Ancient dragon turtle (24)
Gem greatwyrm (26)
Chromatic greatwyrm (27)
Metallic greatwyrm (28)
Apects of Bahamut and Tiamat (30)
Interestingly, it appears that the great wyrm category is divided into three -- gem, chromatic, metallic -- rather than by each dragon type.
There's also an alphabetical list of all 20 dragon types in the book:
Amethyst
Black
Blue
Brass
Bronze
Copper
Crystal
Deep
Dragon turtle
Emerald
Faerie
Gold
Green
Moonstone
Red
Sapphire
Shadow
Silver
Topaz
White
Last edited: