I think one of the balancing factors of the Twilight cleric's THP sphere is that it is filled with dim light, which is going to reduce the vision of any characters without Darkvision who remain in it. Granted, that might only affect a couple of us (human and genasi I think-- the dwarf, svirfneblin, high elf, and the twilight cleric all get Darkvision), but it will have at least some impact on the game.
How very interesting, and a very astute observation
@DEFCON 1
; I never thought about that. That's probably why the domain grants dark vision through the eyes of the night feature: Eyes of the night
As an action, you can magically share the darkvision of this feature with willing creatures you can see within 10 feet of you, up to a number of creatures equal to your Wisdom modifier (minimum of one creature). The shared darkvision lasts for 1 hour. Once you share it, you can't do so again until you finish a long rest, unless you expend a spell slot of any level to share it again
.
So you need to waste 1 action doing this, but those affected get 300ft darkvision. Interesting & can't wait to try it out!
This got me thinking about the channel divinity feature, and whether it would cancel out magical darkness. I think so because of the first point highlighted below (channel divinity is magical & comes from a god).
Also this
.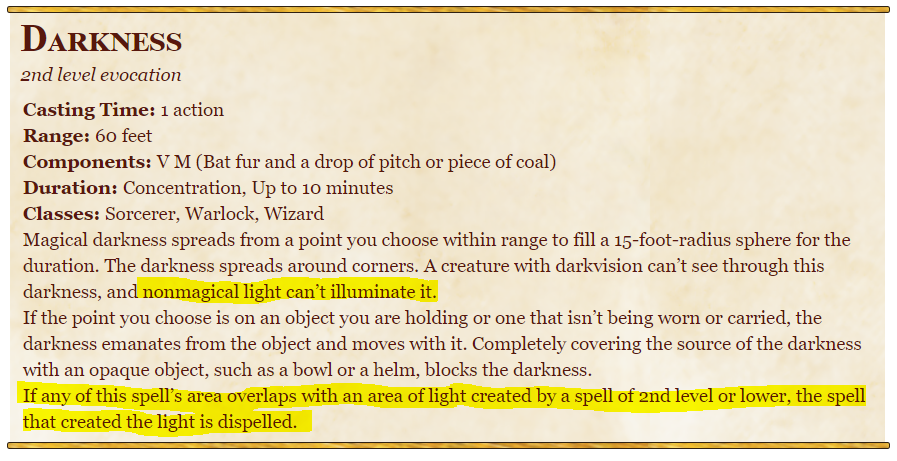 DM's call though.
Cheers,
SG