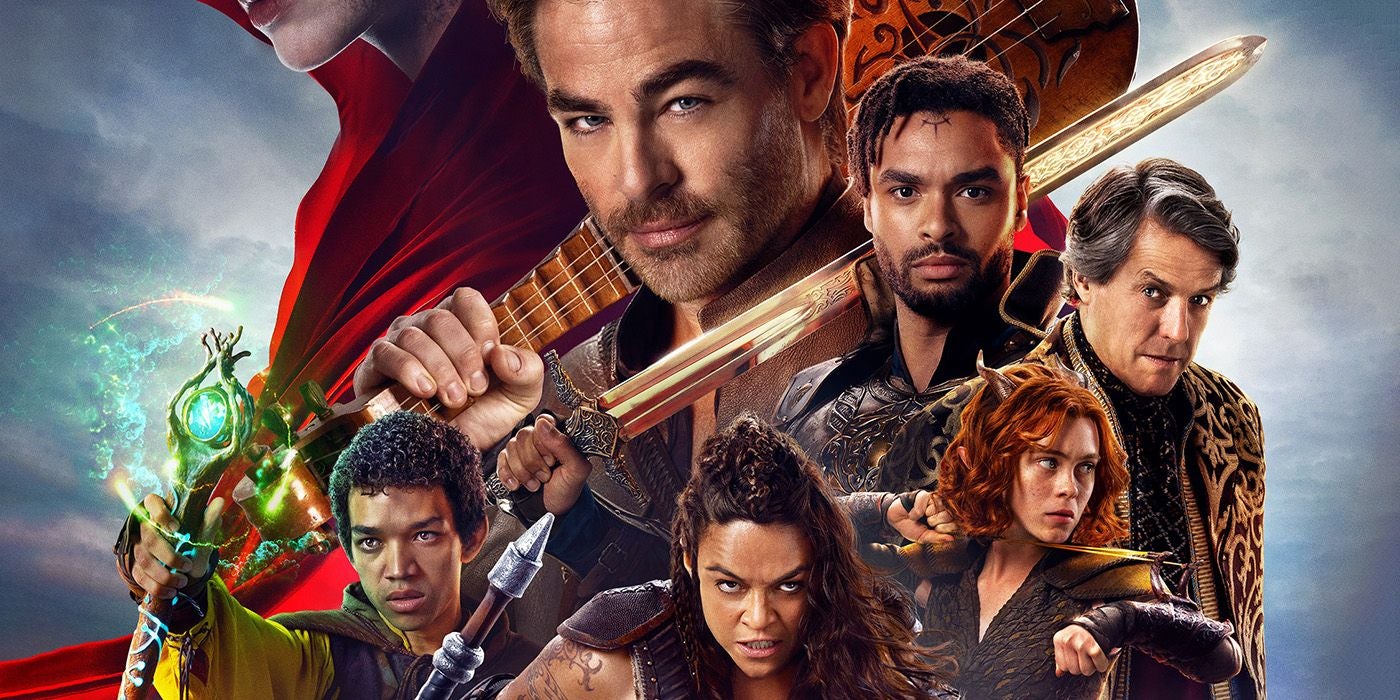 Per
IGN
and, from there,
Gizmodo
:
IGN said:

Dungeons and Dragons: Honor Among Thieves writer/directors John Francis Daley and Jonathan Goldstein didn't feel the need to include a meta gameplay storyline in their fantasy adventure, they revealed during a panel at IGN Fan Fest.

Or, as Daley put it more simply, "this is not Jumanji."

"We talked about it, but we made a decision that we did not want to break the fourth wall," he said. "There's so much fun to be had just in the world of D&D that we didn't have to bring it into our world and show kids playing."
But bad news for the folks mad about the rule of cool being in full force in the trailers:
IGN said:

"We definitely played by the rule of cool when it came to how much we adhere to the game mechanics," Goldstein said. "Very often, I think we do have a lot of turn-based action. And all the spells and monsters and creatures that they come across are authentic to the lore, but we definitely took some liberties to give you the most action-packed fun that we could."