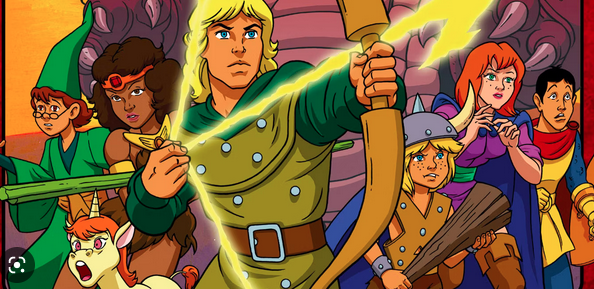 This summer, a new free streaming channel will be launched by eOne, the entertainment company owned by Hasbro. It will be ad-supported and available on multiple (as yet unspecified) platforms and feature a mix of animation, third party influencers, and actual play shows.
The old 1980s
Dungeons & Dragons
cartoon will be available, along with shows like:
Encounter Party is based on an existing podcast and set in the Forgotten Realms.
Faster, Purple Worm! Kill! Kill! is a comedy game stream in each episode of which a party of 1st level characters march to their deaths against deadly monsters.
Heroes's Feast is a cooking/talk show.
Last edited by a moderator: