A
lawsuit filed by TSR3
against D&D owners Wizards of the Coast a few days ago was voluntarily dismissed.
Dismissal without prejudice means that the suit can be filed again. The suit lasted two days from the 7th to the 9th of December. The IndieGoGo fundraiser to fund it is still running.

TSR LLC v. Wizards of the Coast LLC (7:21-cv-00210), North Carolina Eastern District Court, Filed: 12/07/2021

www.pacermonitor.com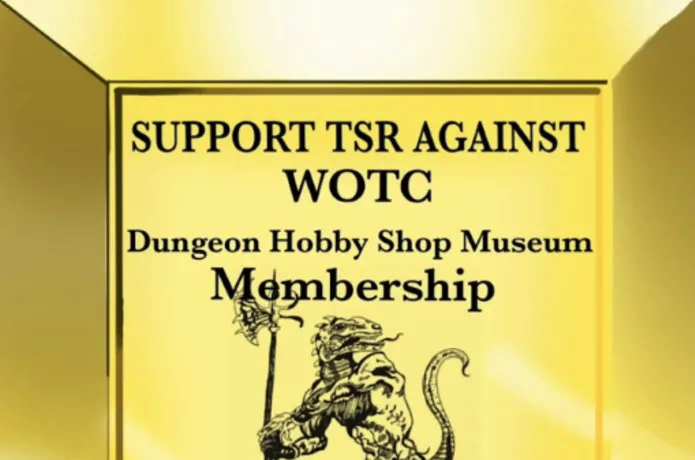 The latest in the TSR3 saga, which has gone quiet for a while, is a new IndieGoGo campaign launched to "stop Wizards of the Coast". They cite wrongful bullying of TSR, and refusal to answer requests that WotC show TSR "proof of their claims" (although the campaign page doesn't mention what those...

www.enworld.org
At first glance, the below document is dated 21st October so it's reasonable to assume that it is not related to the recent filing; however, apparently that date is incorrect. The correct date is in the footer, and this is indeed the dismissal of
the recent filing
and
can be found on PACER
(Public Access to Court Electronic Records).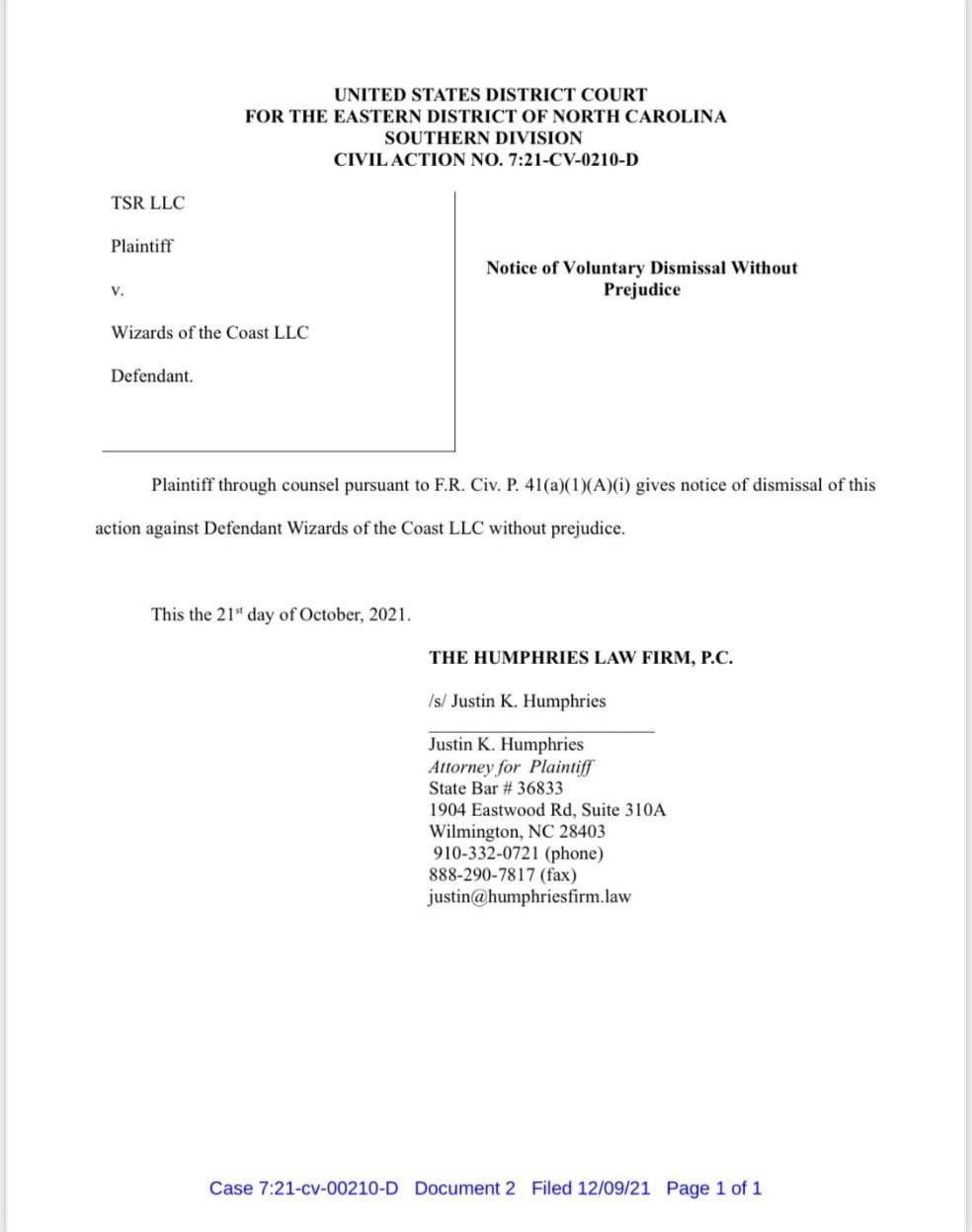 Last edited: